Nissan uses 3D printing to create a Star Wars vehicle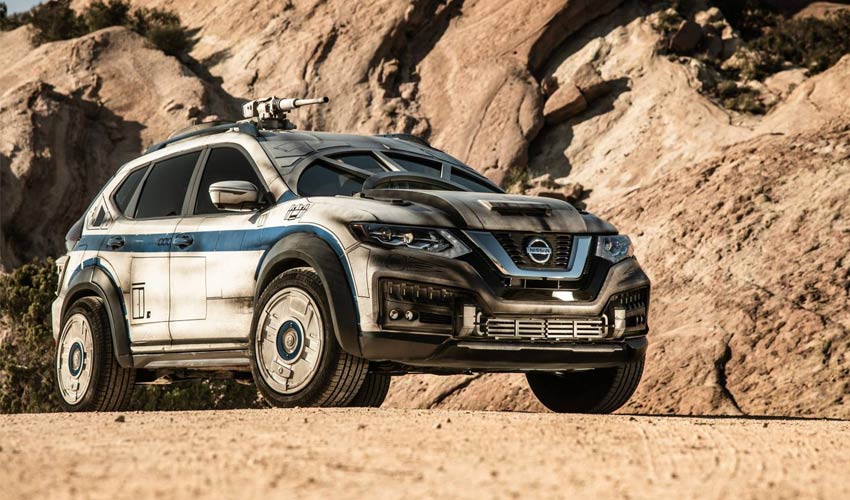 While the Star Wars saga continues with a new film on the famous Han Solo, which has recently had their world premiere in Hollywood, it is not only the stars who graced the red carpet but also additive manufacturing, thanks to  Nissan. For the occasion, Nissan transformed one of their vehicles into one of the most emblematic spacecrafts in the saga, the Mellinium Falcon, all thanks to additive manufacturing. This is something to delight all Star Wars fans and also 3D printing enthusiasts!
The Nissan Rogue, a limited-edition car developed for the movie Rogue One, already featured 3D printed elements, including its replica helmet of a Death Trooper. This time, the automaker has transformed its crossover into a vehicle that is very reminiscent of the Millenium Falcon. Although it does not have the ability to jump into hyperspace, the car has a certain aesthetic reminiscent of the famous ship of Han Solo and could certainly be part of 3D creations from the universe of Star Wars. Jeremy Tucker, Vice President of Marketing and Media Communications says, "The result is hands-down the most complete and thrilling vehicle we've ever done."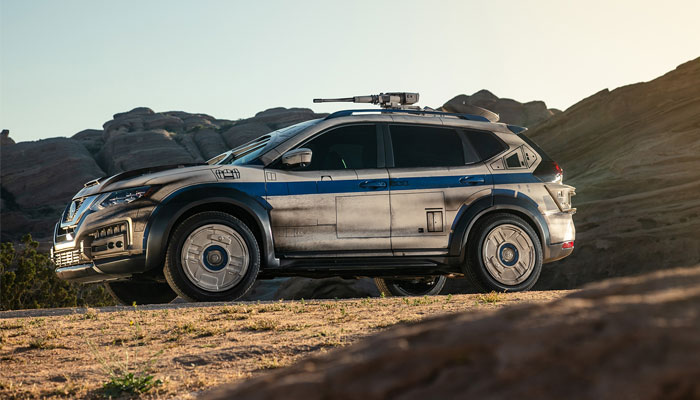 3D printing to create the custom vehicle
The demonstration vehicle, made using 3D printing technologies, incorporates several iconic elements of the Millennium Falcon. It is equipped with aluminum exterior panels, 3D printed inserts, a radar mounted on the roof, as well as a laser cannon and a windshield with multiple panes, all reminiscent of the ship. The car is also a demonstration of the opportunities offered by additive manufacturing in the automotive sector.
It seems that the interior of the car also echoes the famous ship. To delight Star Wars fans of all ages, the automaker has designed front and rear seats inspired by the cockpit of the Millenium Falcon, as well as a range of sound and light effects. Nissan even introduced a hyperdrive control panel and a single shift lever. Although the automaker is unobtrusive about the 3D printing methods used, the fact remains that they helped design this unique car and allowed access to a higher level of customization.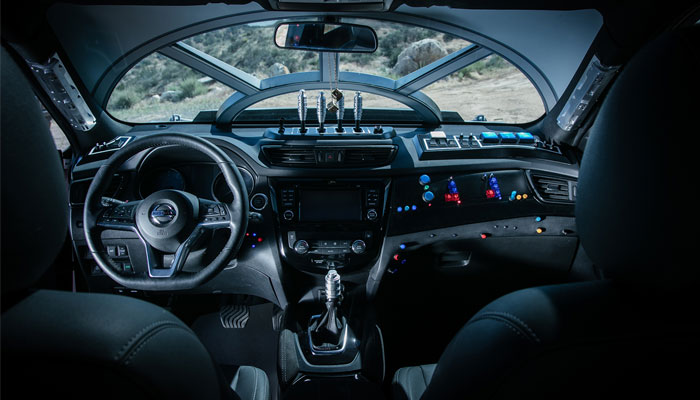 The film will be released on May 23 in the United States and May 25th in the UK.
You can find more information on this project on Nissan's official website or in the video below:
What do you think about this car designed in part by 3D technologies? Let us know in a comment below or on our Facebook and Twitter pages! Don't forget to sign up for our free weekly Newsletter, with all the latest news in 3D printing delivered straight to your inbox!