Nexa3D Has Announced the Acquisition of XYZprinting's SLS Technology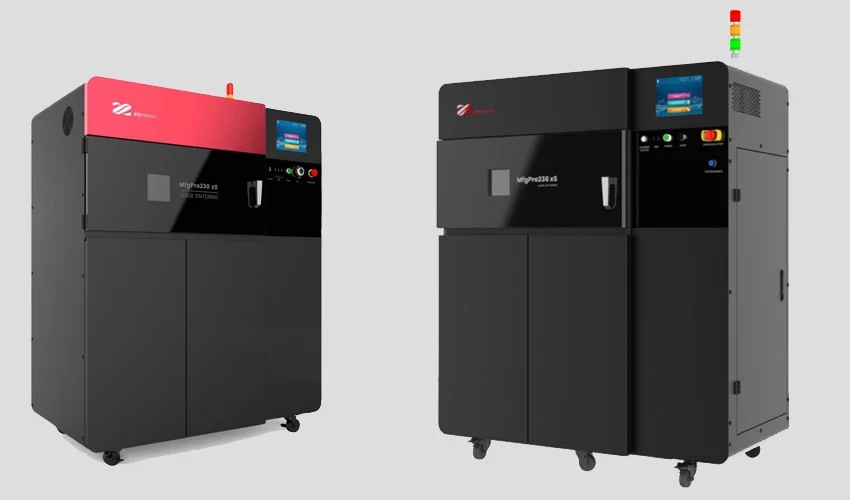 The American manufacturer Nexa3D, which is known for its range of resin machines, has just announced the purchase of the SLS activity of the company XYZprinting. Not much information has been revealed so far, but this asset purchase is most interesting for the additive manufacturing market, especially as it is taking place only a few years after XYZprinting decided to enter the laser sintering market. This acquisition will allow Nexa3D to expand its portfolio of machines and serve a wider range of customers.
XYZprinting began developing more industrial solutions in late 2017, as prior to then the company was more adept at desktop machines, be it FFF, resin or 3D pen solutions. It made this shift by offering SLS 3D printers, including the MfgPro230 xS and MfgPro236 xS models. The manufacturer has also done a lot of research into compatible materials, approaching specialists such as BASF or AM Polymers to develop innovative powders such as an FDA-approved polypropylene or a TPU with a shore hardness of 75A.
For now, Nexa3D has only announced that it will integrate the technology, distribution and services related to XYZprinting's SLS business. It is not known how much this transaction will cost or what other terms and conditions will be involved. What is certain is that it will allow the American company to strengthen its position in this market segment. Nexa3D is no stranger to the SLS process with its QLS820 industrial machine, and will be able to draw on a broader portfolio of materials to produce parts with excellent mechanical and thermal properties.
For Nexa3D, XYZprinting's SLS solutions remain affordable but powerful, with an open materials strategy that addresses a highly competitive professional market. The company noted, "We are thrilled to announce the acquisition of XYZ Printing's SLS business, inclusive of technology, distribution, and service. Effective immediately, we will add the popular MfgPro230xS and MfgPro236xS printers to our powder bed product portfolio, further expanding access to affordable SLS printing technology to our combined customer base."
For now, we do not know much more about this move between Nexa3D and XYZprinting, but we can assure you that we will keep an eye out for any new updates especially any next steps from either country. In the meantime, you can visit XYZprinting's website to learn more about its selective laser sintering technology.
What do you think of Nexa3D's move to acquire XYZPrinting's SLS 3D printing portfolio? Let us know in a comment below or on our LinkedIn, Facebook, and Twitter pages! Don't forget to sign up for our free weekly Newsletter here, the latest 3D printing news straight to your inbox! You can also find all our videos on our YouTube channel.