A New Tungsten Powder Compatible with Additive Manufacturing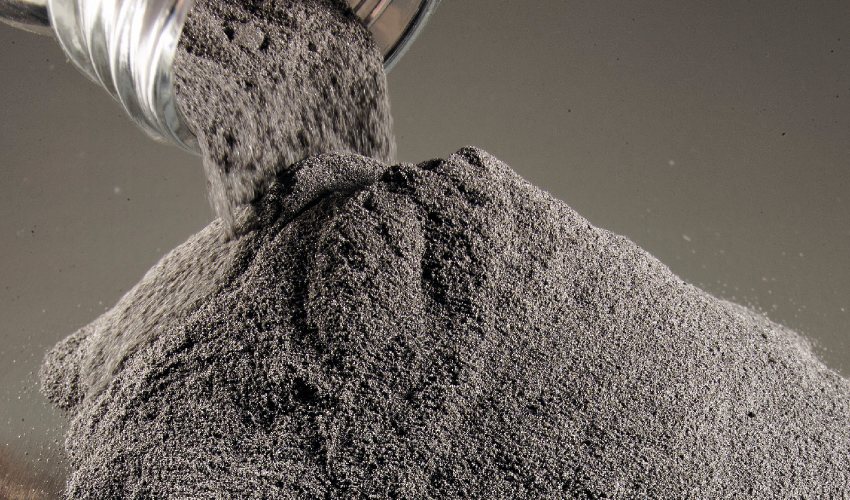 Additive manufacturing with metal is gaining in popularity. This is shown, among other things, by the increasing number of 3D printing companies that specialize in metal manufacturing or offer machines for metal printing. Aluminum, bronze, chrome, stainless steel, iron and copper are just a few examples of the most commonly used metals. Of these, some – often in the form of alloys – are already usable in the additive manufacturing industry, with the elements usually processed by laser powder bed fusion or electron beam melting. One particular metal that shows great potential in the field of additive manufacturing – especially for 3D printing in the automotive and aerospace industries – is tungsten, due to its great mechanical strength, high stiffness and high thermal load capacity.
In fact, tungsten has the highest melting point of all metals at around 6,152°F (3,400°C), which on the one hand makes it perfect for use in energy and lighting technology, but at the same time makes it difficult to manufacture. The biggest challenge with using tungsten in additive manufacturing at the current state is that printed parts are often prone to cracking, which greatly affects quality. This problem is especially prevalent with more complex, precise shapes with curves or holes, which in turn are impossible to model using traditional processes or machining techniques. But now there is a solution: Bayerische Metallwerke GmbH has developed a new manufacturing process for the tungsten alloys WNiFe (tungsten, nickel and iron) and WNiCu (tungsten, nickel and copper), which it patented in early 2021.
This production method is characterized by the multiphase solid solution alloy, which is obtained in powder form. Dr. Hany Gobran, research and development manager at Bayerische Metallwerke, reports on his new development: "The special feature of our tungsten-nickel-iron alloy is that we obtain it in the form of a pre-alloyed powder that is suitable as a starting product for 3D printing and coating processes." Previously, only mixed powder was used to make tungsten useful for components with complex geometries. Unlike Mr. Gobran's new pre-alloyed powder, these blends have different melting points, resulting in much of the added elements (nickel and iron) evaporating uncontrollably during melting. Thanks to the pre-alloying of the new patented process, all three elements are combined as a multiphase material in each individual powder particle, so that their composition and distribution in the final product can be precisely controlled and there is no loss of the binder metals.
Bayerische Metallwerk GmbH also states that the composition of the alloy can be adjusted depending on the application. Gobran says: "The higher the proportion of tungsten in the end product, the more resistant it is to molten aluminum and the better its thermal conductivity. If, on the other hand, good ductility and mechanical machinability play a greater role, the tungsten content in the alloy can be reduced accordingly. The composition can therefore always be adapted to the specific application and the respective shape complexity." In fact, the flow behavior as well as the grain size of the powder can also be determined between 10 and 200 µm. These properties give the development a lot of flexibility, making it suitable and usable for many processes – including, of course, additive manufacturing. Last but not least, the tungsten alloy can also convince in economic and environmental terms. For example, due to its high density, the alloy product is not only a good alternative for toxic lead, but according to Nabil Gdoura, research and development engineer at Bayerische Metallwerke GmbH, it is also produced from offcuts or chips, so that waste products from conventional processes can be returned to the material cycle and upcycled.
What do you think of this new tungsten alloy powder? Let us know in a comment below or on our Facebook, Twitter and LinkedIn pages! Sign up for our free weekly Newsletter here, the latest 3D printing news straight to your inbox!
*Thumbnail Photo Credits: Eos