New Balance launches 3D printing platform with Formlabs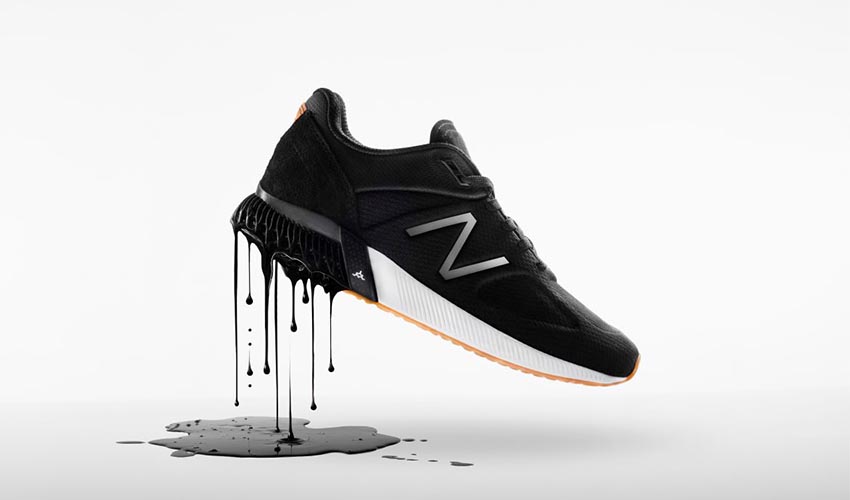 New Balance, the company based in Boston and one of the leaders in athletic wear, just launched a new platform created with 3D printing technology from Formlabs. The new platform is called TripleCell – it has been and will be used to launch the 990 Sport and the FuelCell Echo.
The collaboration between New Balance and Formlabs started in 2017, when they announced that they were developing high performance materials, hardware, and a manufacturing process for athlete footwear. As a result, a new proprietary photopolymer resin was created called Rebound Resin. This resin is designed to create springy, resilient lattice structures with the durability, reliability, and longevity expected from an injection molded thermoplastic.
Katherine Petrecca, New Balance General Manager, Innovation Design Studio said, "TripleCell will deliver the industry's pinnacle expression of data to design with seamless transitions between variable properties underfoot. This new, cutting edge, digitally manufactured technology is now scaling exclusively within New Balance factories in the U.S. further establishing us as a leader in 3D printing and domestic manufacturing. Formlabs has been an integral partner to bring this to life. We're really going to be able to disrupt the industry not only in performance, but also in athlete customization and speed to market."
It's the 990 Sport that will launch first using the TripleCell platform. The technology should deliver the same cushioning experience found in the classic style but it will be 10% lighter than the 990v5. But that is only one of the benefits of this technology – at Formlabs, Dávid Lakatos, Chief Product Officer explains, "3D printing is changing how companies approach manufacturing, with this announcement New Balance is pioneering localized manufacturing. By eliminating the dependence on molds and direct printing for both prototyping and production, their team shifts from months to hours in the development and production cycles. We're moving towards a world where design cycles are closing in on the whim of the consumer and it's exciting to be on the frontlines of this with New Balance."
The 990 Sport launched on the 28th of June and the FuelCell Echo will launch on the 15th of September, with an expected retail value of $185 and $175 respectively. You can find more information HERE.
What do you think of this collaboration? Let us know what you think in a comment below or on our Facebook and Twitter pages! Don't forget to sign up for our free weekly Newsletter, with all the latest news in 3D printing delivered straight to your inbox!