Neutrogena and Nourished Are Creating 3D Printed, Personalized Skincare Supplements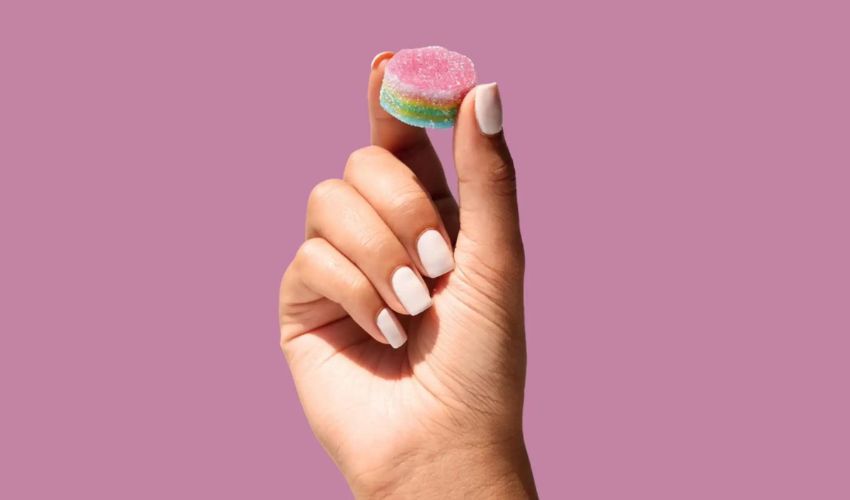 The search for beauty has been a constant throughout history. Whether through art, including paintings and sculptures like the iconic Adonis or Venus, or cosmetics and jewelry, which allow us to adorn our own skin, human are always seeking and adapting our own beauty standards. And increasingly, skincare has played a large role in that as people hope to make their largest canvas as healthy as possible. Now, additive manufacturing is also combining with skincare through a collaboration between Neutrogena and Nourished which hopes to bring 3D printed skincare supplements to our routines.
As you might expect, skincare is a multi-billion dollar industry, with Fortune Business Insights estimating that the global skincare market will grow from $100.13 billion in 2021 to $145.82 billion in 2028. Though perhaps not originally the most important aspect of cosmetics, with makeup understandably taking the lead, the rise of trends like K-Beauty which put a focus on beautiful, natural looking skin, has thrust it back into the spotlight. And supplements are increasingly paying a part in that growth. More than ever, people are considering the important of nutrients in the health of our skin with vitamins like , C, E, B and Zinc as well as collagen and peptides, bringing a new meaning to 'inner beauty.' Indeed, supplements are so popular that the global women's health and beauty supplements market was valued at $55.4 billion in 2021 alone, showing its value in the larger skincare sector. It is not surprising therefore that 3D printing is starting to be used in the industry.
In fact, this is not even the first time that Nourished has created 3D printed supplements to improve our health. Back in March 2022 we told you about their Nutristacks, 3D printed supplements for better oral hygiene developed through a partnership with Colgate. Neutrogena also is no stranger to 3D technologies, through their Neutrogena Skin 360 system, which analyses a user's skins to identify its needs, they have been developing MaskID, 3D printed, personalized masks. Now, Skin 360 is being used for this latest project, with Neutrogena and Nourished expected to unveil the Skin360 SKINSTACKS at the Consumer Electrics Show (CES 2023) in Las Vegas later this week.
Skin360 SKINSTACKS, the 3D Printed Skincare Supplements
But what exactly are these 3D printed supplements? Unfortunately, neither Nourished nor Neutrogena have expanded exactly on the 3D printing technologies used, though it seems likely to be extrusion of some kind given the nature of the supplements. However, we do know how Nuetrogena's Skin360 digital skin assessment will be integrated. The software, which uses over 100,000 skin pixels to analyze over 2,000 facial attributes as well as individual skin needs and goals, will accumulate data that will in turn be used to identify a nutrient stack and topical routine for each user to achieve their specific skin health goal.
Each SKINSTACK is vegan and sugar-free and has seven layers which can be personalized depending on an individual's needs. On the website, they note that each SKINSTACK will includenutrients like CoQ10 and Riboflavin as well as vitamins. They point especially towards the skin-loving Vitamin A, E and C as well as Selenium, Zinc, Astazine and Biotin. By combining aritificial intelligence and 3D printing, they companies are hoping to help users to create personalized, holistic skincare routines that are also simple and accessible, making them easier to adopt.
Roberto Khoury, senior vice president at Neutrogena, concludes "At Neutrogena, we are grounded in the belief that beauty begins with healthy skin and are proud of a heritage that consistently delivers skincare solutions built at the intersection of science and technology, in a way that makes sophisticated science simple and inclusive for our consumers. Working with Nourished allows us to further that commitment by marrying our award-winning digital skin assessment with Nourished elegant 3D printing technology to create on-demand dietary supplements to help consumers meet their personal skincare goals." You can learn more about these 3D printed supplements on Nourished's website HERE.
What do you think of these 3D printed skincare supplements? Would you want to try them? Let us know in a comment below or on our Linkedin, Facebook, and Twitter pages! Don't forget to sign up for our free weekly Newsletter here, the latest 3D printing news straight to your inbox! You can also find all our videos on our YouTube channel.