NERA; A fully 3D printed electric motorcycle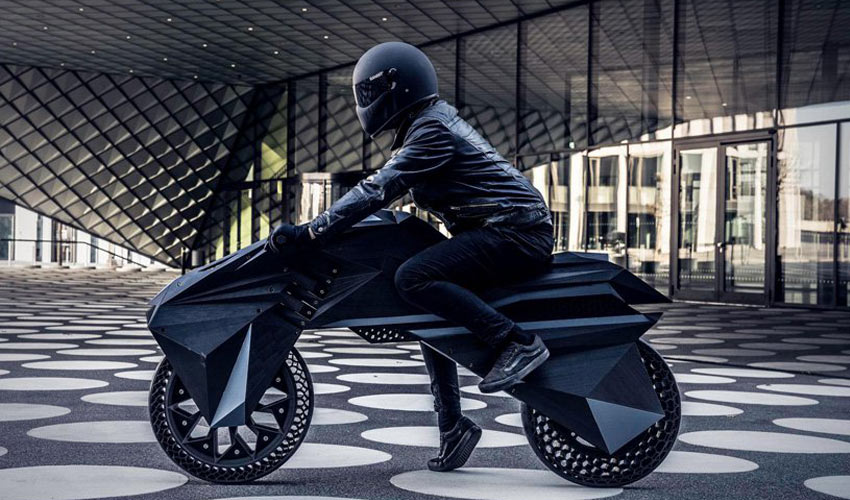 BigRep appears to be a specialist in two-wheeled 3D printing: after presenting its 3D printed puncture-proof bike tire, the German manufacturer unveils NERA. A functional, fully 3D printed electric motorcycle, apart from its electrical components. From the tire to the frame to the seat, the company built a vehicle with its large FDM 3D printers. It was designed by NOWlab and its prototype was presented at Formnext 2018.
It is the designer Marco Mattia Cristofori who came up with the structure of the bike. Already at the origin of the 3D printed organic rim, he wants to show how XXL additive manufacturing can meet industrial needs while offering a freedom of design. Marco designed the NERA in collaboration with Maximilian Sedlak from NOWlab. The vehicle measures 190 x 90 x 55 cm and weighs 60 kg. It was printed from ProHT, ProFLEX, PETH and PLA filaments.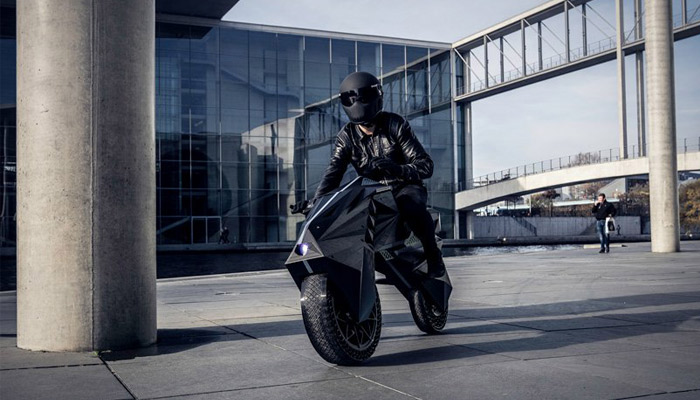 "The Nera combines several innovations developed by Nowlab, such as the airless tire, functional integration and embedded sensor technology," stated NOWlab's Daniel Büning. "This bike and our other prototypes push the limits of engineering creativity and will reshape Additive Manufacturing technology as we know it."
The world's first of its kind
As mentioned the bike would be fully 3D printed, apart from the electrical components; a first in the automotive market. Although many motorcycles now include some parts designed with 3D technologies. By getting closer to the vehicle, we can see that the tires were 3D printed, with a customizable tread. As well as the vehicle having diamond-shaped rims too, the frame, fork and seat have been 3D printed too. The Nero also offers flexible bumpers to replace the traditional suspension of other models. In total, 15 pieces were 3D printed, the largest measuring 120 x 45 x 20 cm.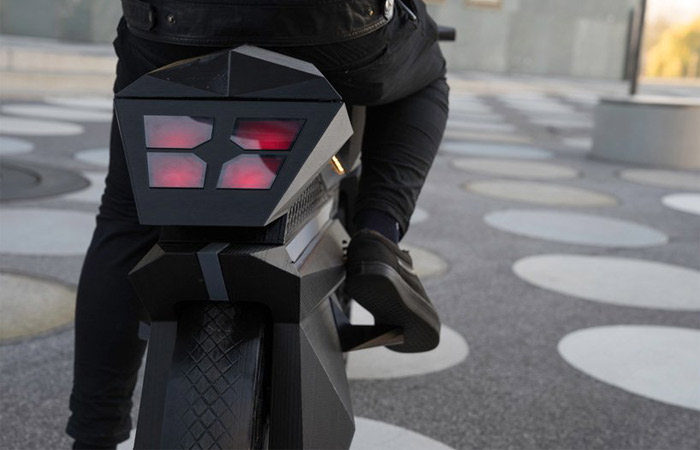 The NERA is a design study, you will not be seeing on the streets. This is also why we do not have more specific information about its performance, transmission or scope. You can however find a video of the 3D printed electric motorcycle below and other specificities on the BigRep website:
What do you think of this 3D printed electric motorcycle? Let us know what you think in a comment below or on our Facebook and Twitter pages! Don't forget to sign up for our free weekly Newsletter, with all the latest news in 3D printing delivered straight to your inbox!