High-Performance Liquid Crystal Polymers from NematX are 10x Stronger than PEEK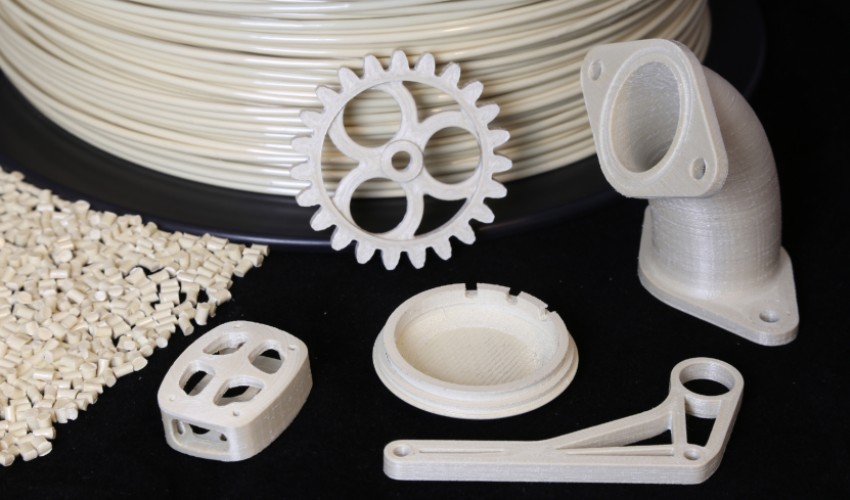 Given the many advantages plastics offer, such as a lower cost, versatility and water resistance, they are popular materials in additive manufacturing. They can be used as filament for FDM printing, powder for SLS printing, or resin for SLA printing. However, their biggest application so far has been for prototyping. To ensure that your application goes beyond prototype development, companies are striving to develop high-performance plastics that are also suitable for manufacturing end-use parts. One of the players in this field is NematX, a startup founded in 2020.
NematX is a Swiss company specializing in the development of filaments made from high-performance plastics. In doing so, they are reinventing filament development through the use of liquid crystal polymers. By using liquid crystal polymers, the filaments are said to be 10 times stronger than PEEK and can withstand temperatures of over 250°C. These properties make them suitable for the production of end-use parts for aerospace, medical and special industrial applications. With their "Nematic 3D printing" technology, the company even managed to emerge as one of the winners of the Startup Challenge at Formnext Connect. We met with Silvan Gantenbein, the inventor of the technology as well as the CTO and co-founder of NematX, for an interview.
3DN: Can you introduce yourself and your connection to additive manufacturing?
NematX specializes in a new class of high-performance plastics for additive manufacturing. We are a spin-off of ETH Zurich and are the first company to make liquid crystal polymers that are accessible for 3D printing. Until now, this class of materials has mainly been used in the electronics sector and in the form of high-strength fibers. Our goal is to use the outstanding properties of this class of materials for additive manufacturing and to improve them further.
3DN: How did the idea to found NematX come about?
During my studies, I began to look intensively at 3D printing and, as a budding materials scientist, I was convinced that I could significantly increase the component quality in polymer 3D printing. As part of my doctoral thesis, I then set myself the goal of developing suitable materials and additive manufacturing processes to one day be able to replace metals and composites. The first prototypes showed exceptionally high strength and stiffness values for polymers and quickly aroused interest in various markets. This finally motivated me to found NematX to make the technology industrially accessible.
3DN: How does your "Nematic 3D printing" technology work and what possibilities does it open up?
Our technology is based on three elements, with the material and its processing at the center. We produce our own filaments from liquid crystal polymers and use FFF/FDM printers with an extrusion system optimized by us. Combined with special design algorithms, this allows us to produce plastic components with unprecedented properties. Simply put, our 3D printing technology allows us to control the molecular orientation of our materials very precisely, resulting in significantly better mechanical and thermal properties than are possible with conventional processing methods. In combination with the shaping freedom of additive manufacturing, this opens up new areas of application for structural components in lightweight construction as well as for various industrial applications in harsh environmental conditions.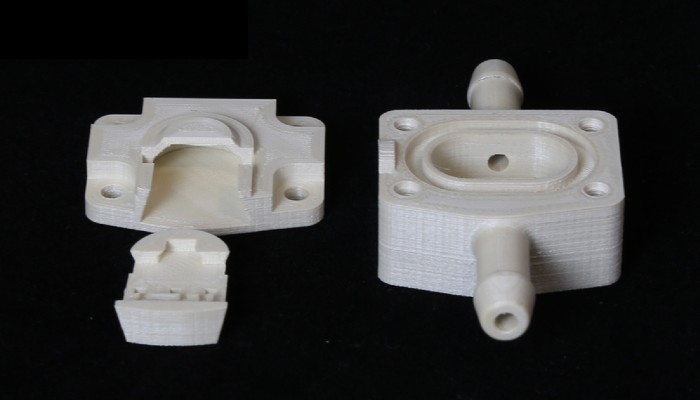 3DN: What do you think is the importance and the real opportunities of 3D printing with high-performance polymers in aerospace, medicine and electronics?
Because of the high quality requirements, high-performance polymers are already well established in these markets. Due to a demand for complex shaped components with a high degree of individualization, these industries have turned to additive manufacturing at a very early stage, as conventional processing methods for small series and complex component geometries are not economical today. Accordingly, we see great potential for 3D printing especially in these areas. The decisive factor for success is that the properties of additively manufactured plastic components and the manufacturing processes meet the requirements of demanding markets, and this is precisely what we want to achieve with our technology and materials.
3DN: For which sectors is the integration of Nematic technology interesting and why? Can you name some of your current customers?
Through the unique combination of component properties that we can offer with our 3D printing technology, we focus on applications in demanding environments. With unprecedented mechanical properties for unreinforced polymers, a temperature resistance of over 250°C as well as excellent chemical and biological resistance of our components, we focus on the target markets of aerospace, medical technology and special industrial applications. Our current customers include well-known companies in the electronics industry and vacuum technology. In our longer-term target markets of aerospace and medical technology, we have established initial partnerships and begun to develop industry-specific products and processes.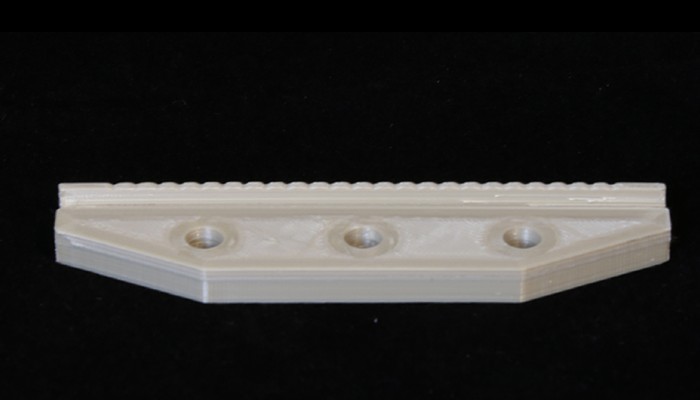 3DN: Where do you see NematX in 5 years?
With NematX, we have set ourselves the goal of offering a competitive complete solution for the digital production of plastic components with unprecedented properties. In 5 years, we aim to have configured our technology and materials for different markets and built a cross-industry customer base. Our complete solution should be able to offer performance and cost advantages over conventional production methods to companies with a large product mix and small to medium production runs.
3DN: Do you have any last words for our readers?
As a provider of a complete solution for additively manufactured high-performance polymer components, we are always on the lookout for new fields of application and are happy to support interested companies in the selection of potential 3D printing projects. Accordingly, we continuously try to identify new challenges and inputs for the further development of our technology and materials.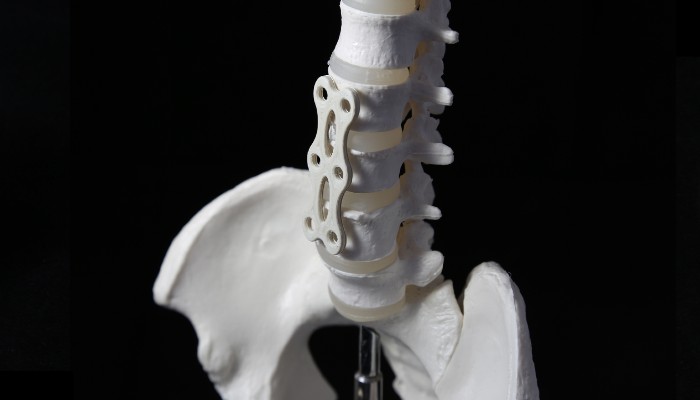 Example of a medical application (photo credits: NematX)
You can find out more about NematX at their website HERE. What do you think of NematX's technology? What do you think about this partnership between Impossible Objects and Owens Corning ? Let us know in a comment below or on our Facebook, Twitter and LinkedIn pages! Sign up for our free weekly Newsletter here, the latest 3D printing news straight to your inbox!