National Renewable Energy Laboratory Improves Recyclability of 3D-Printed Wind Turbine Blades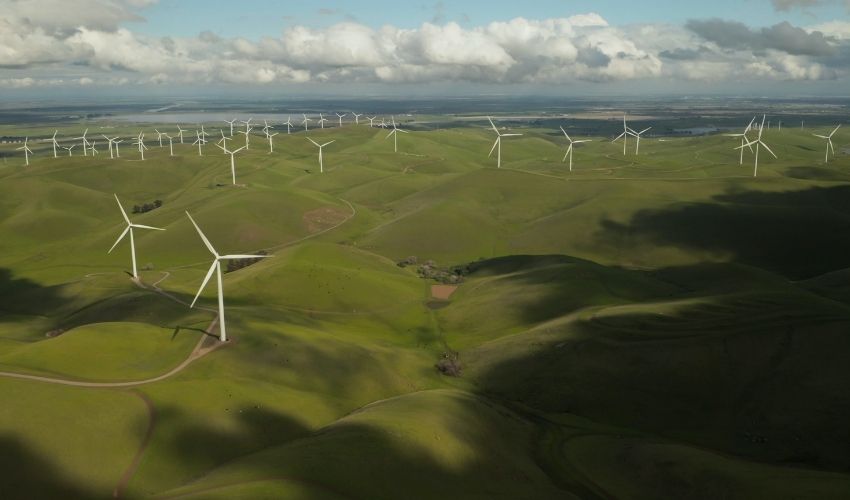 A National Renewable Energy Laboratory (NREL) research team is testing the production of modernized wind turbine blades with highly-engineered, 3D-printed designs that use a thermoplastic resin system. Wind turbines are promoted for their ability to decrease humanity's collective carbon footprint and environmental impact. In recent years, the benefits of additive manufacturing have been explored by this sector of the energy industry since when it comes to renewable energy, the paradox of wasteful production remains an area of continuous research and innovation. It has become such a topic of interest that earlier this year, the United States Department of Energy even provided universities and industry leaders with funding to develop 3D-printed composite wind blade molds and end-use blade components.
Existing wind turbine designs rely on thermoset resin systems like epoxies, polyesters and vinyl esters, polymers. "Once you produce a blade with a thermoset resin system, you cannot reverse the process," explained NREL team lead, Senior Wind Technology Engineer, Derek Berry, "That [also] makes the blade difficult to recycle." The NREL team worked with several institutions to develop systems that utilize thermoplastics, as opposed to thermoset materials, thermoplastics can be heated to separate the original polymers, enabling what is called end-of-life (EOL) recyclability.
3D-Printed Wind Turbine Blades
According to research from the United States Environmental Protection Agency (EPA), the average lifespan of a wind turbine is roughly 20 years. By using 3D printing technology for the manufacture of thermoplastic blades, this significantly improves the recyclability of the blades. Furthermore, 3D printing substantially reduces the weight and cost of a turbine blade by at least 10%, and production cycle time by 15%.
Further enhancing the blades' recyclability, these thermoplastic blade parts can be joined together using a thermal welding process which would essentially eliminate the need for environmentally detrimental adhesives. "With two thermoplastic blade components, you have the ability to bring them together and, through the application of heat and pressure, join them," team lead Berry explained. "You cannot do that with thermoset materials." Ultimately, the team hopes to create blades that are lighter, longer, less expensive, and more efficient, all critical components to increasing the presence of wind energy in the USA as part of the goal to reduce greenhouse gasses. You can find out more in the video below or in the press release HERE.
What do you think of the NREL's novel additive manufacturing techniques? Let us know in a comment below or on our Linkedin, Facebook, and Twitter pages! Don't forget to sign up for our free weekly Newsletter here, the latest 3D printing news straight to your inbox! You can also find all our videos on our YouTube channel.
Cover Photo Credit: Tyler Casey / Unsplash