NASA Has Awarded ICON $57.2M to Develop 3D Printed Construction on the Moon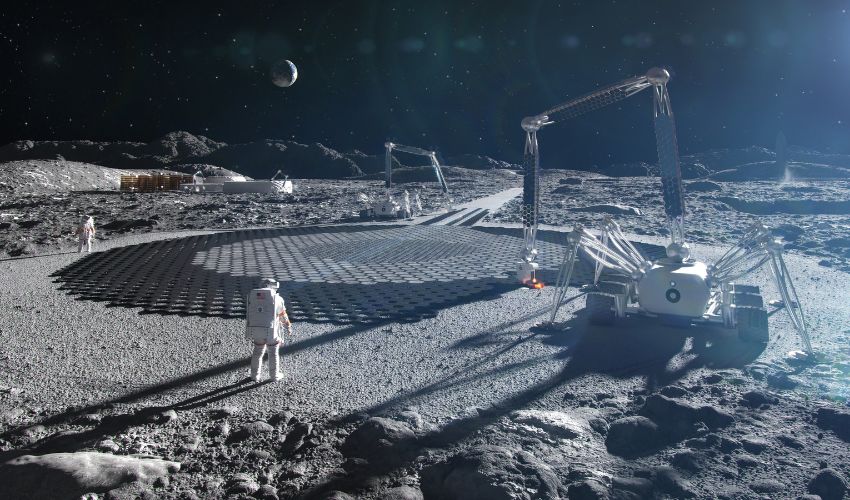 Though ICON may be well known for its 3D printed construction projects here on Earth, the company is also reaching for the stars. Literally in this case. In a recent press release, the company has announced that NASA has awarded it $57.2 million in order to develop a lunar surface construction system. This latest award builds upon previous NASA and Department of Defense funding for ICON's Project Olympus to research and develop space-based 3D printing construction systems for exploration on the Moon. It is expected to result in humanity's first-ever construction on another planetary body.
For quite some time now, NASA has been looking towards the possibility of not just reaching other planetary bodies, but of actually inhabiting them. However in order to do so, it is necessary first to develop innovative technologies that will make it feasible. Unsurprisingly, additive manufacturing has been one of those highlighted especially for construction in space. There are a number of current projects that are aiming to allow for the 3D printing of buildings on both the Moon and Mars in the coming years. Indeed, through the Artemis program, which recently held its first successful launch, the Moon is expected to be the first off-Earth site for sustainable surface exploration. A project that requires a sustainable presence there.
Jason Ballard, ICON co-founder and CEO, noted the importance of innovation notably through 3D printing for this project. He commented, "To change the space exploration paradigm from 'there and back again' to 'there to stay.' we're going to need robust, resilient, and broadly capable systems that can use the local resources of the Moon and other planetary bodies. We're pleased that our research and engineering to-date has demonstrated that such systems are indeed possible, and we look forward now to making that possibility a reality. The final deliverable of this contract will be humanity's first construction on another world, and that is going to be a pretty special achievement."
3D Printed Construction on the Moon
But what exactly can we expect from this project? Well, for now the plan seems to be for ICON to bring its advanced hardware and software into space via a lunar gravity simulation flight. Additionally, the company will be working with lunar regolith samples that are brought back from Apollo missions in order to determine their mechanical behavior in simulated lunar gravity. These various tests will be critical for understanding how to create future lunar construction approaches as well as to do the same for the broader space community. They aim to create the critical infrastructure that is necessary for a sustainable lunar economy, including of course longer term lunar habitation, but also landing pads, blast shields and roads
As the goal is to create sustained lunar presence, the necessary robust infrastructure will need to provide better thermal, radiation and micrometeorite protection. As such, the company prioritizing a "live off the land" approach that will put a focus on the use of native materials on the Moon. Ultimately, the goal is to make humanity a spacefaring civilization. Niki Werkheiser, director of technology maturation in NASA's space technology Mission Directorate, concluded "In order to explore other worlds, we need innovative new technologies adapted to those environments and our exploration needs. Pushing this development forward with our commercial partners will create the capabilities we need for future missions" You can find out more HERE.
What do you think of ICON's plans to create a system that could be used for 3D printed construction on the Moon? Let us know in a comment below or on our LinkedIn, Facebook, and Twitter pages! Don't forget to sign up for our free weekly Newsletter here, the latest 3D printing news straight to your inbox! You can also find all our videos on our YouTube channel.
*Cover Photo Credits: ICON