NASA creates new 3D printed chainmail for use in space
---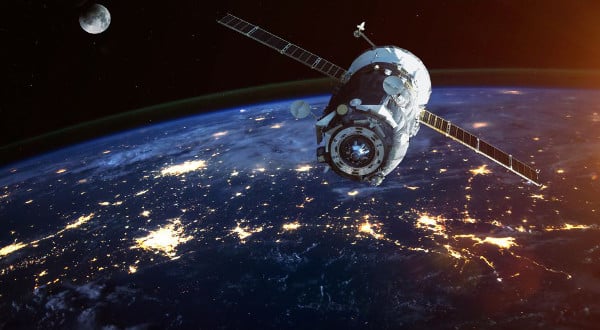 When you think chainmail, you typically think of medieval warriors on horses, battling for the honor of their king. But now, thanks to NASA, a once medieval necessity is getting an upgrade for modern use. This chainmail, or as NASA calls it "Space Fabric", is what NASA hopes could be the future of space travel and it's all thanks to 3D Printing.
Developed by a team led by Raul Polit Casillas at the Jet Propulsion Laboratory in Pasadena, California, this new Space Fabric prototype could potentially be used in a variety of ways such as to shield spacecrafts from meteorites, to insulate spacecrafts, or even for use with large antennas and deployable devices.
Created using 3D printing, the team customized and designed their Space Fabric specifically for space travel, giving their new prototype four different functions of use. On one side, you have the ability to reflect light. On the other, it has the ability to absorb light to act as an insulator. In addition, with its chainmail design, the prototype is both foldable and flexible, allowing it to adapt its shape for different uses.

"We are just scratching the surface of what's possible," says Andrew Shapiro-Scharlotta, the Early Stage Innovation Manager at JPL. "The use of organic and non-linear shapes at no additional costs to fabrication will lead to more efficient mechanical designs."
Thanks to this new innovation from NASA, we are positive that there will be more doors opening soon for both additive manufacturing and space travel. We look forward to seeing what other discoveries and innovations happen for us here on earth and in the great beyond, thanks to this fascinating technology.
What do you think of this new innovation from NASA? Do you think that we'll see more innovations like this from them in the future? Let us know in a comment below or on our Facebook and Twitter page!
---
You may also like