Nanofabrica announces commercial launch of micron resolution AM technology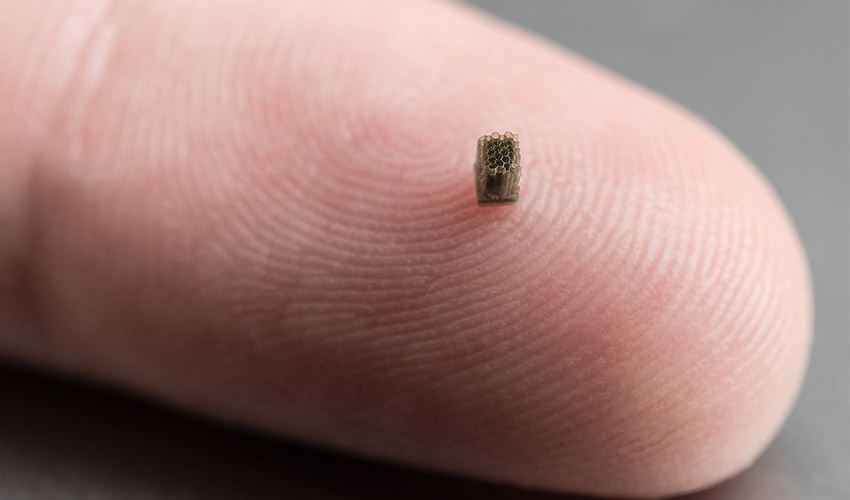 Nanofabrica, is an Israel-based additive manufacturing company for precision engineering that has just launched its micron-level resolution industrial 3D printers, the Workshop System and Industrial System. The following systems integrate Nanofabrica's patented process, which is based on a Digital Light Processing (DLP) engine and Adaptive Optics (AO). The latter is a technology specialised in improving image distortions in optical devices such as telescopes.
The Industrial System machine is said to achieve a one-micron resolution. Also, with its 50 x 50 x 100 mm build volume, it can output thousands of parts in a single build. Jon Donner, CEO of Nanofabrica said, "There is an inexorable shift towards miniaturisation, with many applications demanding extremely exacting levels of micron and sub-micron precision on macro and micro part and there is huge potential for an AM platform that can service this trend."
In fact, the company was founded in 2016 and has worked since to bring to the market a technology capable of offering to manufacturers the possibility of producing parts with high levels of accuracy. In other words, with micron and sub-micron levels of resolution. Applications for this technology include casings for microelectronics, micro springs, micro actuators and micro sensors. Furthermore, for the medical field, this technology could prove very useful for micro valves, micro syringes and micro implantable or surgical devices.
"To date, key AM platform developers have struggled to achieve a resolution under 50 microns, and the few micro-manufacturing AM technologies that exist are either extremely expensive in terms of machine and per-part costs, extremely slow, or have rigid size limitations" added Jon Donner.
Finally, Nanofabrica also develops its own materials  focusing on the most commonly used plastics, such as ABS and polypropylene (PP). It has also printed parts with 80% ceramic loaded materials and is working towards achieving 100% ceramic materials wit one-micron resolution.
Find out more on their website HERE.
Let us know in a comment below or on our Facebook and Twitter pages! Don't forget to sign up for our free weekly Newsletter, with all the latest news in 3D printing delivered straight to your inbox!