Nano Sun Prints 3D Membranes to Filter Water
---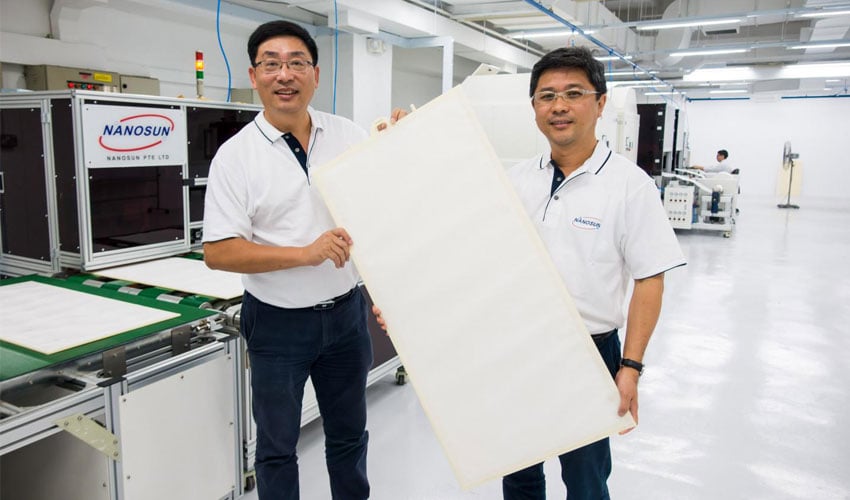 Nano Sun is a young startup created by a team of scientists from Nanyang Technological University in Singapore, who has just opened a 3D printing plant to make new membranes to filter water. These would be 5 times faster than traditional membranes made from polymer and ceramic. The startup hopes to have a significant impact on reducing water pollution.
Initiatives that combine 3D printing and ecology are becoming more numerous, with the aim of finding more environmentally friendly solutions: creation of 3D materials from waste, printing of coral reefs to preserve the oceans, reuse of waste plastics for making street furniture , etc. and the startup Nano Sun is in the frontline against water pollution.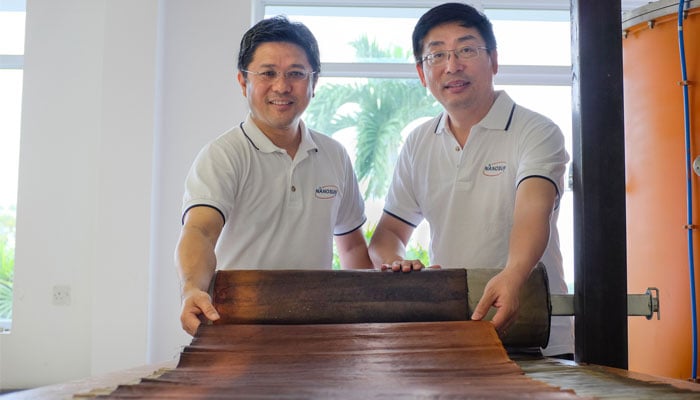 Membranes printed in 3D to filter water
Traditionally, membranes to filter water are made from ceramic or polymer and acids that impart this porous appearance to filters. The manufacturing process can consist of 13 steps; to avoid this, Nano Sun has turned to additive manufacturing: it prints nano-fibre layers in one go which, when they are superimposed, compress into a thin membrane.

Nano Sun would print these membranes from the PVDF polymer (polyvinylidene fluoride) from a proprietary machine. The startup would be able to create millions of nano-fibres per second, 5 times thinner than a lock of hair. They would then be compressed into an ultra thin sheet. This would increase the surface of the membrane to trap or repel pollutants while allowing water molecules to pass through at a faster rate. By adjusting the thickness or thinness of these non-woven fibres but placed on top of one another, the membrane can be transformed into a micro- or ultrafiltration membrane.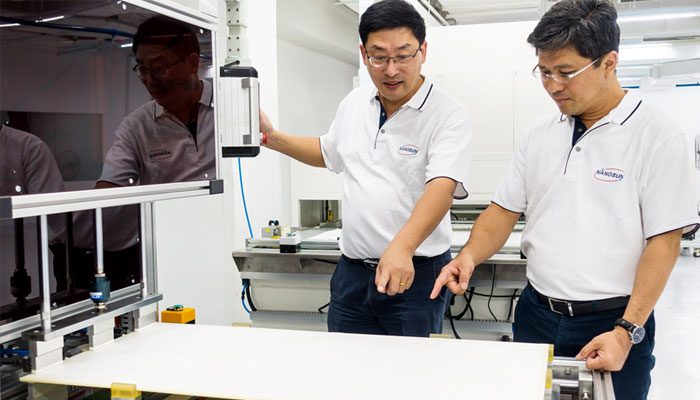 This new membrane makes it possible to build smaller water treatment systems, notably lowering infrastructure costs. According to the startup, it would only take 4 days to produce enough membranes to power a medium-sized plant. It would also be more resistant to biofouling and stronger, which would result in less maintenance and more profitability.
Professor Darren Sun, who heads the Nano Sun team, explains;
" Imagine a 3D printer that can print these membranes as easily as a Word document. The process requires 10 times less space and 30 times less labour compared to the production of traditional membranes. It's also a fully automated process . "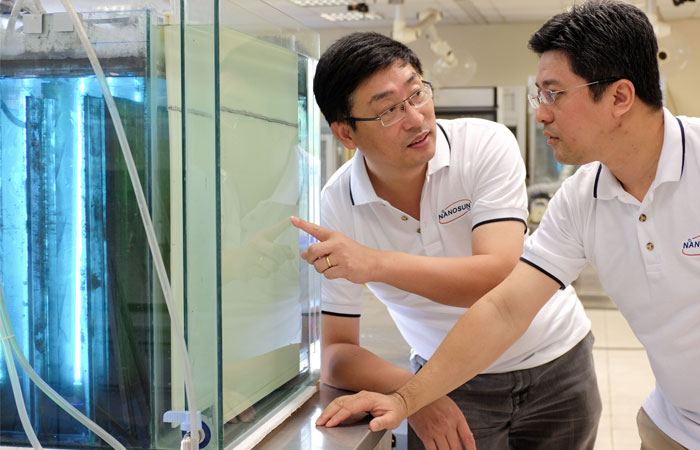 The startup says it will be able to print up to 600 m2 of membrane every day. Its first clients include two large multinational semiconductor companies based in Singapore. A wastewater treatment plant in China, capable of handling 20 million liters (5.28 million gallons) of water a day, should also use these 3D printed membranes. Finally, the plan is that Nano Sun, within 3 years, will grow from 18 to 80 employees and expand its activities in China, Indonesia and the Philippines.
Find more information on the University's official website and in the video below:
What do you think about the new membranes to filter water? Let us know in a comment below or on our Facebook and Twitter pages! And remember to sign up for our free weekly Newsletter, to get all the latest news in 3D printing send straight to your inbox!
---
You may also like