Nano Dimension stocks soar thanks to 3D printing technology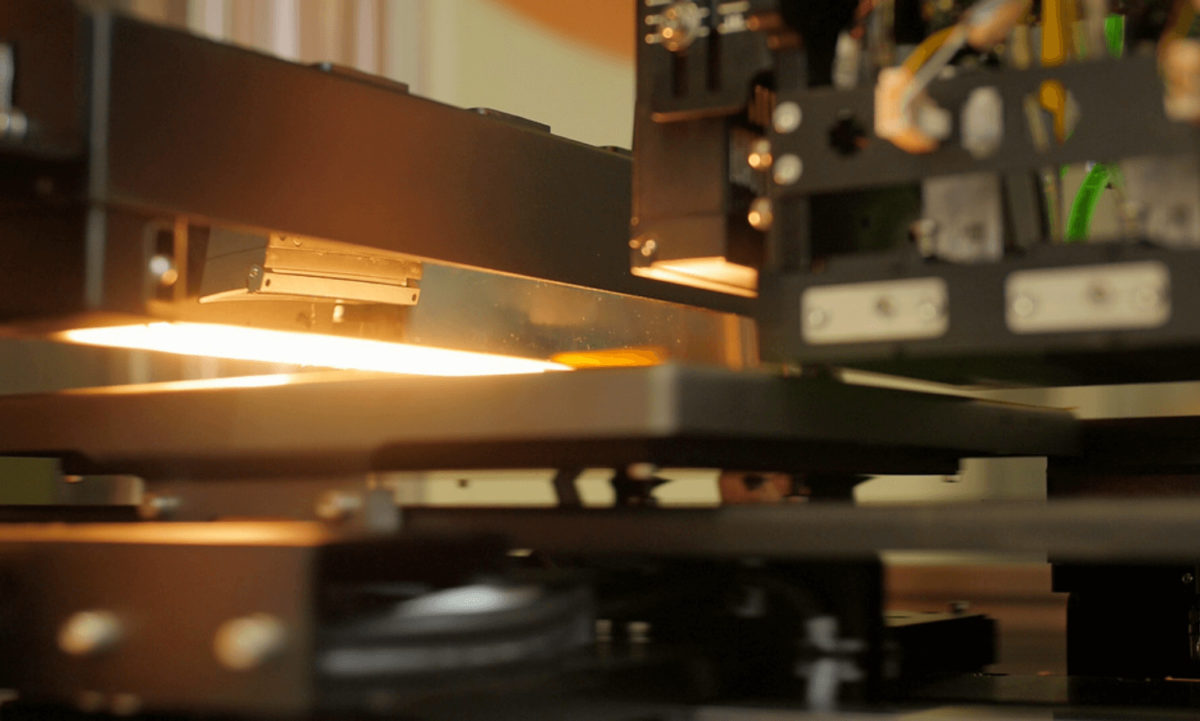 Nano Dimension is an Israeli manufacturer that specialises in intelligent machines for the 3D printing of high fidelity active electronic and electromechanical subassemblies, and has recently obtained a patent for their circuit board additively manufactured with inkjet printing. Components such as these are essential to the functioning of things like AI drones, cars, satellites, smartphones, and in vivo medical devices, all of which demand iterative development, and thus rapid prototyping and production. Using additive manufacturing methods Nano Dimension are able to produce integrated circuits at unprecedented speed and performance. In order to do this the company uses software with a SOLIDWORKS add-in and their proprietary DragonFly LDM™ technology, an extension of the award-winning DragonFly Pro precision system.
Having already raised $657 million in the fourth quarter of 2020, the company has now priced another offering at $332.5 million, putting it on track to have raised $1 billion of capital in just a few months. Nano Dimension will issue 35 million shares, now priced at $9.50 each, a 21.6% increase since December, and a 1,661% increase since last year. It wasn't, however, until this last quarter of 2020 that the company's efforts met significant success. In fact, between January and September the company's revenue shrunk 72% and its net loss rose from $7 million in the same period in 2019 to $31 million. That said the 3D printing industry has seen huge growth and Nano Dimension is not the only company in the additive manufacturing industry to have met this sort of success in such a short time frame. Analysts have attributed this growth to a fourth industrial revolution demanding increased automation, which additive manufacturing is uniquely positioned to supply. The DragonFly LDM™ is specifically designed for industry 4.0 and manufacturing for the Internet of Things (IoT).
Nano Dimension's success has been pointed toward the company's recent patent for "rigid-flexible printed circuit board fabrication using inkjet printing". The potential impact of their now patented technology is detailed in the following excerpt from the patent itself: "Flexible-rigid composite electronics represent a new generation of electronics, which can exhibit properties of both stretching as well as bending flexibility. These properties will afford electronic devices with conformity to bending and twisting as well as the capability to stretch and compress over a large strain scale. Because of their soft and conformable nature, stretchable electronics have shown great potential in biomedical engineering, e.g., epidermal electronic devices and implantable devices. As well as in the growing demand for wearable electronics, and other industries such as sensors, antennas with complex geometry or RFIDs to be placed on curved objects."
The DragonFly LDM ™ is a 3D printing system for electronic circuitry, which is now able to additively manufacture (3D) Printed Circuit Boards (PCBs). The platform incorporates a high precision inkjet deposition printer with special nano-inks and optimised 3D software to additively manufacture electronic circuitry. This includes Printed Circuit Boards (PCBs), antennas, sensors and capacitors. The DragonFly™ is predicated on Lights-out Digital Manufacturing (LDM), a continuous build 3D printing technology, thanks to which, the company are able to boast being the only comprehensive additive manufacturing platform for around-the-clock 3D printing of electronic circuitry while still demanding little to no human intervention.
DragonFly LDM ™ technology makes it possible to keep the entire additive manufacturing process in-house, as well as decrease the strain on resources for prototyping and short-run manufacturing, and thus considerably lower the total expenditure that traditional manufacturing methods would demand. Following along with the extensive benefits and applications of DragonFly LDM ™ technology, as well as the industrial mainstream adoption of additive manufacturing methods, encouraged by the introduction of industry 4.0 and its transformation of supply chains, Nano Dimension's economic success comes as no surprise. Instead the achievement serves to reaffirm the impact that the additive manufacturing industry is set to have on our future.
What do you think about Nano Dimension's DragonFly LDM technology?  Let us know in a comment below or on our Facebook and Twitter pages! Sign up for our free weekly Newsletter here, the latest 3D printing news straight to your inbox!