Nano Dimension Has Launched a Formal Bid to Acquire Stratasys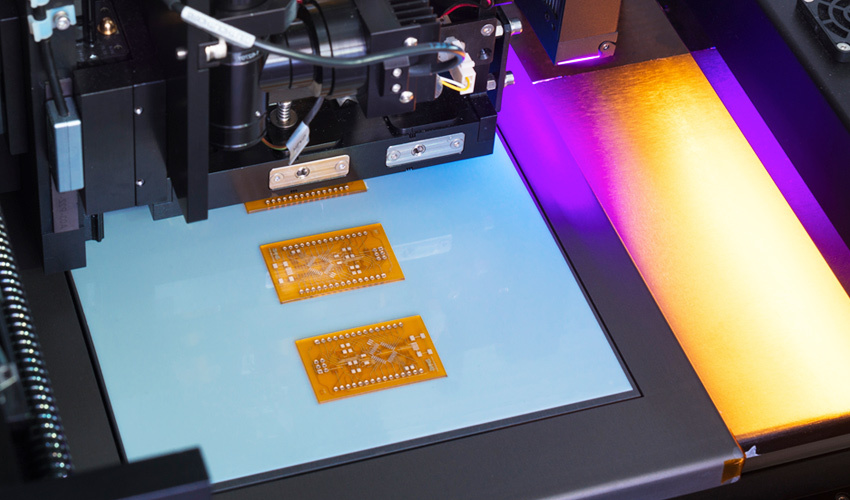 As the additive manufacturing market continues to grow and mature, consolidation has been a major trend across the entire industry. Last year notably, we saw offers from large companies that were not traditionally in the 3D printing sector, such as Nikon and Meta, acquiring 3D printing companies. However, just because something is a trend does not mean it cannot still be surprising. For example, just yesterday, Nano Dimension, a leader in 3D printing electronics, announced that it had made a formal offer for AM solutions giant Stratasys.
This is a continuation of what started in July 2022 when Nano Dimension became the latest shareholder of Stratasys after acquiring shares, currently about 14.5%. At the time, the Stratasys Board of Directors acted quickly to avoid the possibility of a hostile takeover. This was done notably by adopting a limited duration shareholder rights plan. Commonly referred to as poison pills, the shareholder rights plans in question allowed the other shareholders to acquire shares at a significantly lower price. However, even at the announcement of this move, the board  highlighted that the move was to gain time and decide what move may be in its best interest. It seems since then talks have continued between the two companies. Nano Dimension also mentions that this offer is non-binding and does not require a positive response from Stratasys, portraying it rather as an expression of their sincere interest in the other company.
What is Happening Between Nano Dimension and Stratasys?
So what exactly is on the table? Nano Dimension has offered $18.00 per share in cash to acquire the rest of Stratasys' outstanding common shares (approximately 85.5% according to Nano Dimension). This means that the proposal would allow Nano Dimension to buy the shares for a total of about $1.1 billion, an offer price which Nano Dimension stresses "reflects a premium of 36% to the unaffected closing trading price as of March 1, 2023, and a 31% premium to the 60-day VWAP through March 1, 2023." 
The company further mentions that they believe the transaction would be beneficial to both sides, allowing for a creation of a market leader with an "unparalleled portfolio of materials, software, and deep learning with a go-to-market strength in the form of sales channels" as Stratasys is seen by Nano Dimension to be a strategic, complementary asset in polymer AM. According to a press release from Nano Dimension, they believe that a combination of the two companies could have the potential to unlock superior near-, medium- and long-term growth and value creation opportunities including in the creating a market-leading portfolio, accelerating R&D, enhancing market penetration, generative significant synergies, leading growth and profitability and providing attractive opportunities to management and employees.
Intriguingly, the move also comes at a time that Nano Dimension itself seems to be in some turmoil. Murchinson Ltd. which holds about 5.2% of outstanding shares of Nano Dimension, making it the largest shareholder, has expressed dissatisfaction overall with the direction of the company and its performance. About a month ago, the group even called a shareholder meeting to take place on March 20th which Nano Dimension itself has called illegal and invalid. Furthermore, Murchinson has issued a presentation detailing the need for change at Nano Dimension, focusing notably on the need for leadership change, calling for the removal of Yoav Stern, the CEO. The Institutional Shareholder Services Inc (ISS), one of the leading international proxy advisory firms, has even recommended that Nano Dimension's shareholders adopt this proposal along with three others from Murchinson. Although, of course, there is nothing to suggest that this situation has had any holding on the decision to make a formal offer for Stratasys, the timing of the power struggle and this bid are certainly interesting.
In any case, whether the offer to acquire Stratasys will be accepted remains to be seen. For now, Stratasys has already released a short statement to its shareholders that confirms the unsolicited non-binding indicative offer from Nano Dimension. It further states that it will review and evaluate the proposal to "determine the course of action that it believes is in the best interests of the Company and Stratasys shareholders." Moreover, the company "advises shareholders to take no action at this time." 
Yoav Stern concluded, "We have great respect for Stratasys' business, including Chief Executive Officer, Dr. Yoav Zeif, who we believe is the architect of Stratasys' recent positive momentum. Together, Nano Dimension and Stratasys can offer an increasingly exciting set of solutions for customers while becoming better positioned to compete in the AME and AM industries." Nevertheless, any merger between the company would be subject to approval by each company's Board of Directors as well. But, it will be interesting to see what the next moves will be from both Nano Dimension and Stratasys and we will be sure to be keeping a close eye on the situation. In the meantime, you can find out more in the official press release from Nano Dimension HERE.
*Update (March 22nd, 2023): The Stratasys Board of Directors has unanimously voted to reject the unsolicited proposal from Nano Dimension. According to a press release from the company, this decision was made because "Following the review, the Stratasys Board concluded that Nano's proposal substantially undervalues the Company in light of its standalone prospects and is not in the best interests of Stratasys and its shareholders. Stratasys' Board and management team are confident that the Company's standalone plan will create significantly greater value for its shareholders than the Nano proposal."
What do you think of this formal offer from Nano Dimension for Stratasys? Is this a surprising move in the industry? Let us know in a comment below or on our LinkedIn, Facebook, and Twitter pages! Don't forget to sign up for our free weekly Newsletter here, the latest 3D printing news straight to your inbox! You can also find all our videos on our YouTube channel.
*Cover Photo Credits: Nano Dimension