Nano Dimension Announces Acquisition of Machine Learning Leader DeepCube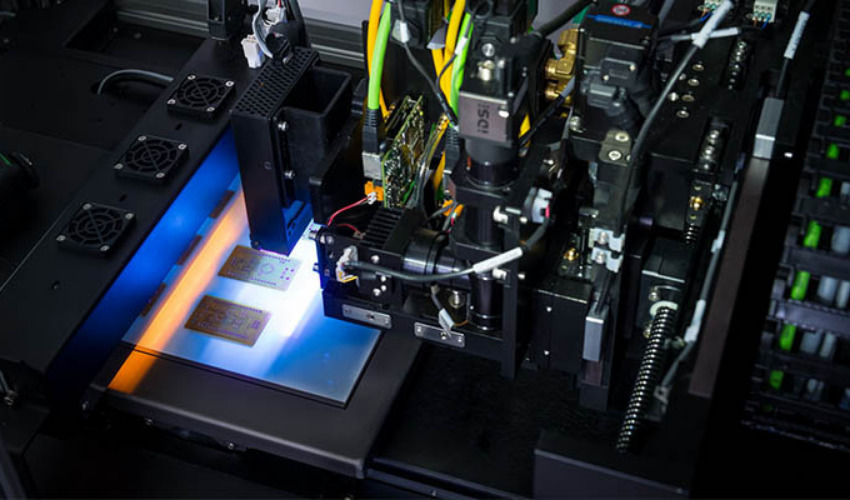 Nano Dimension announced yesterday that it has signed a definitive agreement to acquire DeepCube Ltd. for approximately $40 million in cash and $30 million in American Depositary Shares (ADSs) of Nano Dimension. Nano Dimension is a key player in the Additively Manufactured Electronics (AME) sector while DeepCube is a leader in Machine Learning/Deep Learning (ML/DL) technology. The move shows Nano Dimensions' desire to include advanced Deep Learning-based AI systems in their machines moving forward, advancing even beyond their DragonFly LDM® Lights-Out Digital Manufacturing system known for being the only comprehensive AM platform for around-the-clock 3D printing of electronic circuitry. The closing is expected to take place in the next few days, subject to the satisfaction of customary closing conditions.
Nano Dimension is a leader in the AME sector. Its intelligent machines such as The DragonFly LDM® system are used in a variety of industries including academic and research institutions, defense, aerospace, autonomous automotive, robotics and biotech. Meanwhile, the press release notes that DeepCube technology applies "numerous patented breakthrough algorithms to improve data analysis and deployments of advanced Deep Learning-based artificial intelligence (AI) systems." Deep learning is a function of artificial intelligence that is designed to mimic the human brain's processing skills, allowing the software to more effectively process data and also create patterns for decision-making.DeepCube's software in particular is interesting as it can be deployed on any hardware and the solutions have previously demonstrated up to 10 times speed improvements and memory reduction. The combination of the two companies is expected to help Nano Dimension to create the next generation of machines for AME that will help them to further bridge the gap between Printed Circuit Boards (PCB) and semiconductor integrated circuits.
DeepCube's scientists and engineers are expected to join Nano Dimension on the closing of the transaction. With expertise in AI/ML/DL, defense, homeland security and Big Data agencies and as academia and research institutions, their backgrounds closely fit with the industries with whom Nano Dimensions often works. Dr. Eli David, Chief Technology Officer and co-founder of DeepCube, commenting on the acquisition noted: "This is the most exciting opportunity for us, since we believe that our advanced AI capabilities combined with Nano Dimension's unique technological edge can realize the "INDUSTRY 4.0" vision and revolutionize the entire AME industry."
This is also an exciting advancement for Nano Dimension, as they aim to revolutionize the AME sector with the next-generation of machines. Mr. Yoav Stern, CEO of Nano Dimension concluded: "Nano Dimension's vision is to establish 'INDUSTRY 4.0' solutions, which entail building an AI/ML 'distributed digital fabrication application' rather than just building machines as capital equipment. The 'AI/ML/DL Distributed Electronic Fabrication Application' will enable a totally environmentally and ecologically friendly digital control of the supply chain for Hi-PEDs (High-Performance-Electronic-Devices), or very high performance AME-3D-PCBs. The core of this solution will be DeepCube's AI/ML/DL "brain" that is expected to manage a neural network of edge devices, self-learning and self-improving their efficacy and self-managing and maximizing yield throughout the total network."
You can find out more about the acquisition in the press release HERE. Let us know in a comment below or on our Linkedin, Facebook and Twitter pages! Sign up for our free weekly Newsletter here, the latest 3D printing news straight to your inbox! You can also find all our videos on our YouTube channel.