MyMiniFactory, The Platform For Guaranteed Printable Free STL Files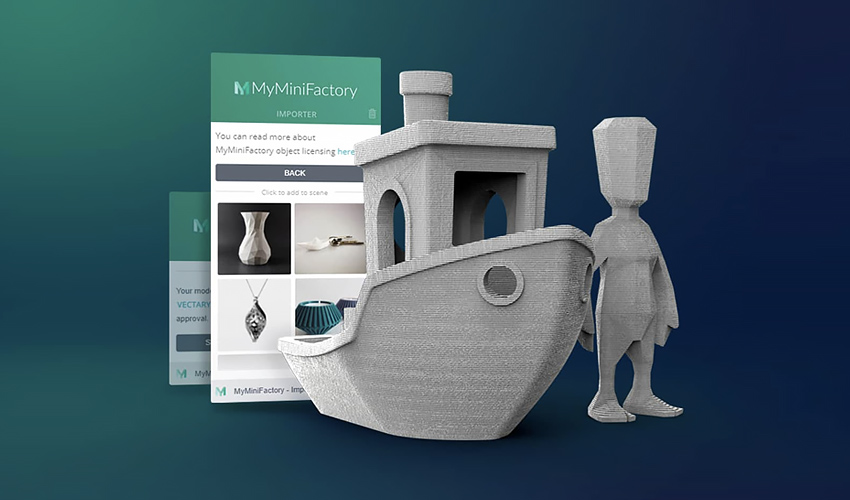 Whether hobbyist or professional, anyone using a 3D printer is very likely to be using an STL file to print their project. An STL file, along with a 3D slicer, transmits data from a computer to 3D printer hardware. But where does one get an STL file? You can make your own using CAD software, or you can download STL files from a repository such as MyMinfactory. Launched in 2013 by London-based 3D printer reseller iMakr, MyMiniFactory is one of the largest STL file repositories on the internet. According to MyMiniFactory, their mission is to "Enable a decentralized ecosystem for 3D creatives that promotes creativity and freedom through our shared values." Those values fall under the pillars of sustainability, purposefulness, inclusiveness, and freedom.
While you may discover STL files to meet your professional needs, MyMiniFactory is primarily aimed at servicing consumers — those into gaming, cosplay, and general interest. With mostly free content, MyMiniFactory has a community of users uploading original as well as derivative re-uploaded STL files which undoubtedly makes this platform a top destination for anyone with access to a 3D printer.
How MyMiniFactory Works
STL is the standard file type that is used by most additive manufacturing systems and accquiring one is the first step to 3D printing a part. Though it can be done through 3D modeling, wherein users create their parts from scratch on sites like 3D Slash or other CAD software sites, files can also be downloaded directly from sites like MyMiniFactory or Thingiverse.
Fitting to their mission, MyMiniFactory in particular is easy to use and fosters a strong feeling of community. Users can explore one of the many categories, looking through files before choosing to download one that suits their needs. Collaboration especially is important for the website as it encourages all users to share their work, even offering paid options to ensure that everyone has access to unique original content with a quality backing while supporting designers (according to the website 90% of purchases go directly to the designer).
Additionally, the platform offers greater discounts and even more STL files to those who join their paid MMF+ program. For nearly $8 per month, the MMF+ program positions itself as supporting sustainability, with the funds supporting the work of the platform's STL file contributors.
Guaranteed 3D Printable Models
Initially, when MyMiniFactory launched, they tested each STL file and hand-selected designs to be featured on the site. Fast forward to now, the British company collaborates with 3D designers and each file is guaranteed 3D printable through software and community testing — because there's no less joy than a failed print. With over 1 Million vetted 3D printing files available for download on MyMiniFactory the platform is definitely useful for saving time and materials when 3D printing.
In addition to being a marketplace for 3D printing, MyMiniFactory hosts design competitions where participants can win printers and other prizes from leading brands in additive manufacturing. Additionally, the platform even hosts crowdfunding campaigns — one recent successful crowdfunding campaign is that of Scan The World, which has built the world's largest free ecosystem of 3D printable sculptures and cultural artifacts, available for download of course on MyMinFactory.
Check out MyMiniFactory to download STL files for your next 3D printing project. Let us know what you think in a comment below or on our Facebook and Twitter pages. Don't forget to sign up for our free weekly newsletter, with all the latest news in 3D printing delivered straight to your inbox!
Cover Photo Credit: MyMiniFactory