MIT spinout launches the revolutionary AM System, Inkbit Vista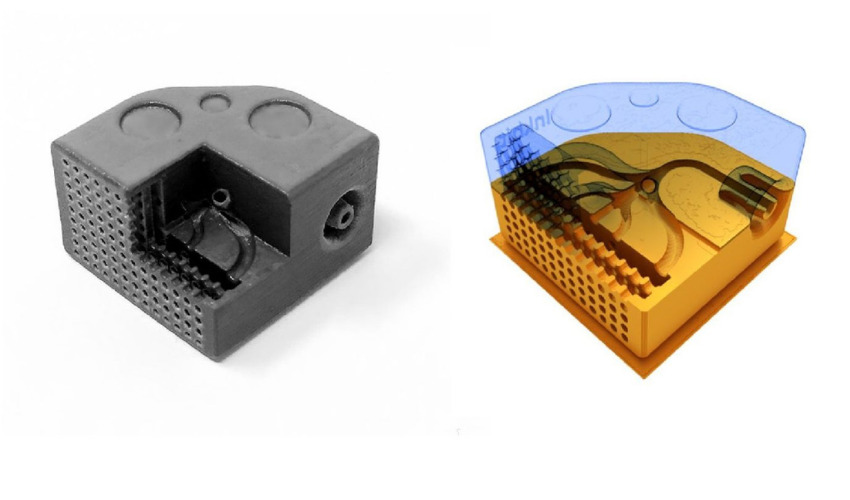 Inkbit, a spinout of the Computer Science and Artificial Intelligence Laboratory (CSAIL) at MIT, has developed a new additive manufacturing system that they claim will revolutionize 3D printing. Led by Professor Wojciech Matusik and Davide Marine, the company is known already for building the first 3D printer driven by vision-based feedback control. Now they have launched their first Additive Manufacturing System with Inkbit Vista, which according to their team is the first-of-its-kind closed loop feedback 3D printing ecosystem. They claim it can be used to transform traditional design and manufacturing methods with a platform based on scalable inkjet deposition and 3D machine vision.
Inkbit vista was created using Inkbit's proprietary solution, Vision-Controlled Jetting (VCJ), and multi-material design software. Vision-Controlled Jetting is the first to use machine vision and artificial intelligence to deliver a multi-material jetting platform. It boasts a convergence of advanced computational techniques with a scalable hardware architecture and unique material chemistries, with Inkbit working with both high-performance elastomers and high-temperature materials, such as resins. VCJ enables real-time, in-process voxel-level control to meet the reliability and performance demands of volume manufacturing. Davide Marini, co-founder and CEO at Inkbit talking about the launch stated, "We are thrilled to launch Inkbit's Additive Manufacturing System and offer a unique, rapidly deployable 3D printing solution to companies looking to adopt digital manufacturing." 
According to Inkbit, the VCJ makes it possible to develop end-use products with high-performance polymers. This is thanks to three features of the technology: being able to optimize in real-time for accurate and reliable prints; simplifying and automating the full workflow; and combining resin 3D printing precision with production-grade materials to move beyond prototyping.  They claim that the highly-automated 3D printing ecosystem features the first of its kind closed-loop feedback control, multi-material printing capabilities, and low cost-per-part for final part production.
Increasingly, we have seen that manufacturers are moving away from using 3D printing purely for prototyping purposes and more towards final use parts. This is thanks to technology like VCJ and advancements in materials. However, there is still significant work ahead before final use parts will become the norm in additive manufacturing. Marini explains "Today, engineers are often using 3D printing technology to make prototypes, but limitations in materials and high costs make end-use product production difficult. At Inkbit, we're on a mission to disrupt that notion and create a technology that provides fast printing capabilities with unmatched design freedom and reliability for even the most demanding applications and environments." For more information you can go to Inkbit's website HERE.
What do you think about Inkbit's new technology? Let us know in a comment below or on our Facebook, Twitter and LinkedIn pages! Sign up for our free weekly Newsletter here, the latest 3D printing news straight to your inbox!