MIT launches ADAPT; A consortium dedicated to additive manufacturing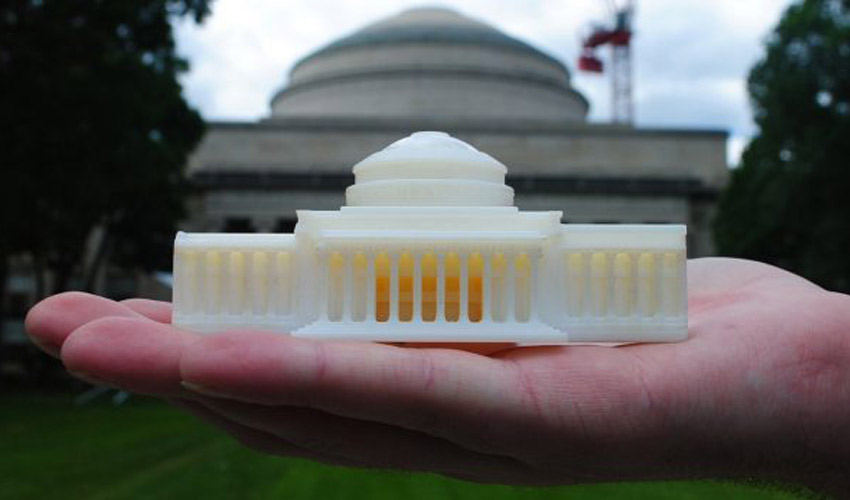 The American research institute MIT announced the creation of a consortium dedicated to additive manufacturing called ADAPT (for Additive and Digital Advanced Production Technologies). The goal of this business association is to identify visionary research, scalable education platforms and exploitable strategic perspectives based on a strong university-industry ecosystem.
Additive manufacturing has become a key method for many actors, whether in the field of education or in industry as a whole. Initiatives are multiplying to promote its use, through the organisation of consortia – as Microsoft had launched three years earlier – but also through numerous school and university courses. The goal is simple: to democratise the use of 3D technologies to propose more efficient manufacturing methods in terms of costs and time. ADAPT's goal is to create a community of key strategic players in the additive manufacturing market, with the goal of leveraging unique resources to develop industry-specific projects and research.
ADAPT; a community between academia and industry
Among the companies that founded this consortium are some big names in the industry such as Autodesk, Renishaw, EOS, Formlabs and Mimaki. We also have large industrial groups like General Motors and Volkswagen involved. Their contributions will be used to fund research projects on various additive manufacturing technologies and to conduct strategic analyses of current and future technology capabilities.
Professor John Hart, who leads ADAPT, says; "AM and the path toward a responsive, digital manufacturing infrastructure both within and between organizations — requires multidisciplinary expertise at the cutting edge of mechanical engineering, computer science, and materials," He continues: "I am thrilled to launch ADAPT to accelerate MIT's efforts toward enabling the next generation of production technologies, wherein AM is a cornerstone."
Another important point of this consortium is the linking of MIT students with industry players. A new advanced additive manufacturing laboratory will soon see the light of day at the technology institute, a creation pushed by professors and students. Finally, ADAPT will create new training programs at MIT, including "Additive Manufacturing for Innovative Design and Production", a program certified in collaboration with Protolabs. Find more information on the MIT's dedicated website HERE .
What do you think of the ADAPT consortium? Let us know what you think in a comment below or on our Facebook and Twitter pages! Don't forget to sign up for our free weekly Newsletter, with all the latest news in 3D printing delivered straight to your inbox!