Mink: the world's first portable makeup 3D printer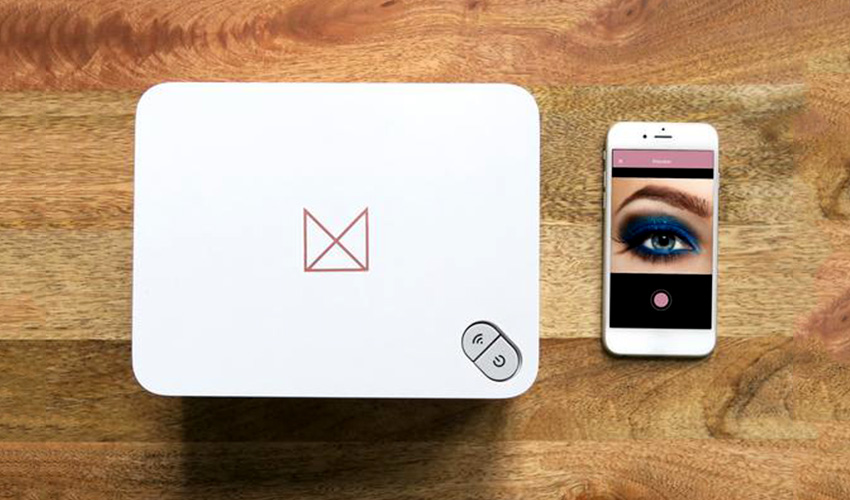 The Mink concept started in 2014 and was unveiled at the TechCrunch Disrupt conference that year. Five years later, the world's first ever portable makeup 3D printer from Mink will officially be available for pre-order. With the press of a button, you will be able to create an image that contains all your own cosmetics and you can do this from anywhere you want!
Since its presentation in 2014 the Mink Beauty team has been working on the development of the 3D makeup printer in order to bring it to the general public and they have finally achieved this. This week the creator, Grace Choi mentioned in a statement: "Beauty continues to move to digital and away from traditional TV and printing. Users are looking for these images as inspiration, creating an opportunity to take advantage of the color data in the image and transform it into physical makeup. I am delighted to finally share the Mink experience with everyone."
Mink, brings digital makeup to reality
This 3D printer of less than one kilo allows you to print using instagram images or your own mobile photos. In just 15 seconds your digital file is imported into the machine and a "make-up sheet" is inserted into the 3D printer and you are able to print the pigment of the chosen image. Mink can produce up to 6.7 million colours. In addition to this, these cosmetics have been approved by the FDA, so they can be applied directly to the face when leaving the printer.
The target audience for Mink according to the manufacturer is teenagers between the ages of 13-21. But without a doubt it could even revolutionise the makeup industry by offering thousands of colours in seconds. The Mink 3D printer can now be pre-ordered from its creators' website for a price of $295. As of now, only shipments within the U.S. will be made and delivered during the fall of 2020.
What do you think of Mink? Let us know in a comment below or on our  Facebook and Twitter pages. Don't forget to sign up for our free weekly Newsletter, with all the latest news in 3D printing delivered straight to your inbox!