MIMETE on Producing Atomized Metal Powders for Additive Manufacturing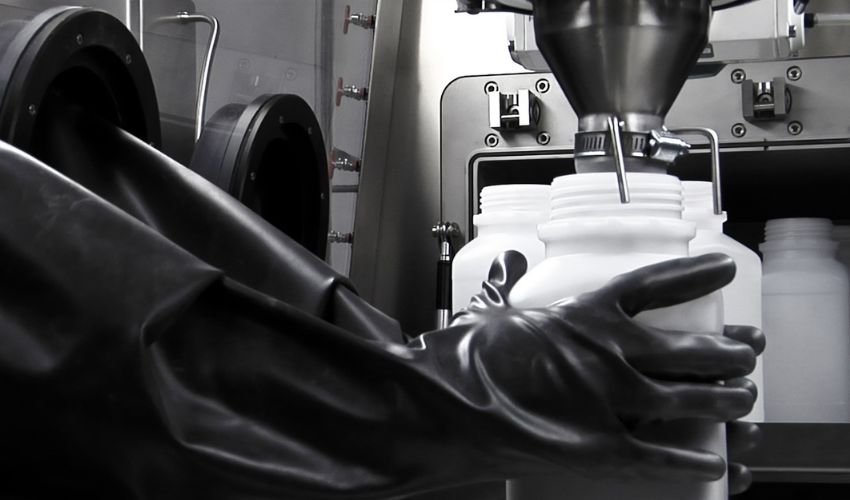 Materials for additive manufacturing are increasingly varied and vast, and depending on the target technologies and applications they can be used in a number of different forms. Materials research is also an increasingly important focus for manufacturing companies some of which, including the company we interview today, have made it their focus. MIMETE is a young Italian company that has been in business for over six years, specializing in the production of atomized metal powders in iron, nickel and cobalt alloys. To learn more about their business, we interviewed the team!
3DN: Could you introduce us to MIMETE?
MIMETE is a company specializing in the production of iron-, nickel- and cobalt-alloy atomized metal powders. Our particular strength is that we are able to provide both in-stock products and those that have been designed to customer requirements. We are part of the FOMAS Group, which has been producing forgings and seamless rolled rings in all types of steel and non-ferrous alloys for more than 60 years. This allows MIMETE to combine the responsiveness typical of a small company with the experience and reliability of a multinational company with a solid history.
3DN: How did MIMETE come to be? What is its main goal?
MIMETE was created in 2017, thanks to the innovative drive of the management team and the ingenuity of the FOMAS Group R&D team. In the years prior to the company's conception, in fact, FOMAS was interested in new manufacturing technologies, conducting research on those that could compete with or complement its production processes. Additive Manufacturing immediately attracted interest.
It was soon realized that the production of metal powder, was the point in the AM supply chain closest to the core business of the FOMAS Group, which has decades of know-how in material processing behind it.  The creation of MIMETE outlines two fundamental characteristics: on the one hand, the natural drive for research and development that make it agile and versatile, ready to embrace the latest innovations in the metallurgy sector; on the other hand, its membership in the group that allows it to benefit from more than 60 years of know-how in the sector thanks to its established presence in the market. Our main goal is to be the point of reference in Italy and abroad for the production of metal powders.
3DN: Why did you choose to work with 3D printing? What are the main benefits of this technology for you?
The decision to work in the 3D printing market, and specifically in the production of metal powders, depended mainly on market demands and the inherent advantages of using metal powder in the production of certain components. Some of the Group's customers, in fact, were beginning to look at this new technology with interest. We, therefore, took the opportunity to expand our offerings. This is because additive manufacturing brings advantage and added value in many markets. Products made through 3D printing do, in fact, have advantageous features for some sectors: light weight, complexity and ease of customizing the product to specific requirements.
3DN: Can you tell us about the MIMETE powders? How are they produced?
The production process of our powders starts with a thorough analysis of the customer's requirements to determine, through the exchange of information, whether to proceed with the supply of in-stock powders or to process a product tailored to the customer's needs. The raw material is selected, subjected to incoming controls and atomized through the Vacuum Inert Gas Atomizer (VIGA) capable of processing both Argon and Nitrogen. In MIMETE, it is possible to use both "virgin" and "recovered" material, i.e., that which is surplus to internal processing that, thus, is not discarded, but reused, reinserting it into the production cycle, as raw material.
This possibility stems from the increasingly pressing need to adopt a sustainable approach, aware that circularity, and the consequent minimization of waste, is an issue that is as topical and important as ever. Atomization, which is fundamental for obtaining a high-quality, spherical powder, is followed by sieving, which allows the powder obtained to be divided according to a dimensional criterion, a fundamental element for the final application for which it is intended. The blending stage is able to mix and homogenize the final product.
During all these stages, the contribution of our in-house, ISO 17025-certified laboratory, which performs analyses of chemical and physical properties to meet the highest quality standards, is essential. Also essential are all further procedures related to quality control of the final product, such as essential cleaning operations to avoid the risk of cross-contamination. Once the powder has passed the internal controls, and consequently obtained the certificate of analysis, it is bottled using a semi-automatic dosing machine in an inert environment so that it is ready to be delivered to the customer. The stringency with which this last step is carried out is crucial, as the metallic powder could be irreparably damaged by external factors such as moisture.
3DN: What are your target markets?
The powders produced by MIMETE can be applied to additive technologies (PBF, DED, binder jetting), HIP and MIM thanks to a structure designed to meet the stringent requirements of these applications and, at the same time, be versatile, producing a range of products such that each of them can be met, depending on the requirements. Each of these applications, in fact, requires a very specific PSD (Particle Size Distribution) size that we are able to produce. The target markets are energy, oil and gas, industrial, biomedical and aerospace.
3DN: How do you see the development of metal 3D printing?
The use of 3D printing is expanding: it is now well established that the industrial world is becoming increasingly aware of the advantages offered by additive technology. This is because it allows a reduction in the timing of the design process and technological constraints during product industrialization while also enabling lower material consumption. Supply chain-related risks are also mitigated. In addition, improved logistics facility in product distribution and reduced environmental impact are further benefits that additive manufacturing brings.
From the near future we can expect an increase in the use of this technology especially in the aerospace, energy and medical sectors. It is precisely these industries that can benefit the most from additive manufacturing both from the point of view of cost optimization and performance improvement for certain product sizes, working alongside traditional manufacturing. Even in the long run, however, it is likely that more and more markets will rely on 3D printing and incorporate it into their production process.
3DN: What are your future projects?
MIMETE has always invested in the development of its technological process both in terms of product quality and production capacity. This approach has been maintained in the past year: a second mechanical screening line has recently been installed, which has made it possible to reduce powder sieving time. In addition, both office and production space will be expanded. This expansion will allow the installation of a new piece of machinery: an air classifier capable of classifying powder by size. This, alongside the existing equipment, will enable us to increase the efficiency of our processing.
3DN: Any last words for our readers?
MIMETE is a young company, which has been in operation for six years, but is becoming more and more established over time partly due to the investments it is making. The world of additive manufacturing is a constantly evolving and growing sector. The recent MadeInAdd joint venture, created with CDP Venture Capital and Punch Torino, testifies to our commitment to supporting the additive manufacturing market, which needs to be integrated into the Italian production system.
By implementing a new digital model for designing 3D printed components aimed at companies, MadeInAdd aims to bridge the Italian gap, where the use of additive technology is still limited compared to other countries. As a company, we are pleased to have established this partnership and to pursue this goal. For more information, MIMETE's website: HERE.
What do you think of MIMETE? Let us know in a comment below or on our LinkedIn, Facebook, and Twitter pages! Don't forget to sign up for our free weekly Newsletter here, the latest 3D printing news straight to your inbox! You can also find all our videos on our YouTube channel.
*All Photo Credits: MIMETE