Mimaki reveals a 10 million-color 3D printer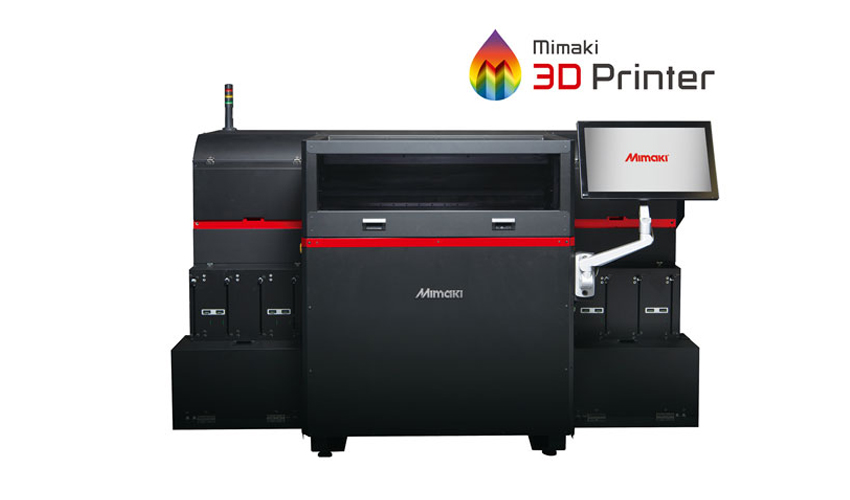 Japanese company, Mimaki, have revealed their first color 3D printer. The printer, called the 3DUJ-553, is a 3D printing solution that is capable of manufacturing parts with more than 10 million colors for all professionals.
Like the American giant HP, Mimaki has embarked on their own journey into additive manufacturing, offering innovative solutions to meet different needs. Following an announcement a few days after the Da Vinci Color, a color 3D printer manufactured by XYZPrinting, this new Japanese solution is based on a UV LED process. The layers applied successively are cured by this light, thus forming the desired part. A coating of about 22 microns is then applied with CMYK, white and transparent inks. This makes it possible to obtain very colorful and very realistic pieces.
These colors can be precisely controlled, with the 3D printer being equipped with simulation software that allows users to get a very realistic representation of their color object before printing. The error rate is thus not an issue, as this step reduces waste and saves time.
"Other 3D printing solutions have two primary issues when creating 3D printed objects," explains van den Broek, Managing Director of Mimaki Europe. Firstly, they cannot produce objects in photorealistic colour, which often requires that objects be hand painted, a time-consuming and expensive prospect. Secondly, most 3D printed objects require removal of stabilizing fixtures before they can be used. Once again, this takes time and risks damaging the object."
Different degrees of translucency can be incorporated with the transparent inks that have been introduced by Mimaki in their 3D printer. The Japanese manufacturer has also worked on the strength of the materials available: acrylic resins are very resistant, with a hardness level comparable to that of ABS. Other interesting features include the ability to play precisely on the definition of color droplets and choose from three sizes of dots to model color gradations to minimize granularity. The printer also has a camera to control remote printing.
"We believe this printer will be warmly welcomed by professionals in many industries, from signs & display graphics to education, healthcare, manufacturing, architecture, construction and more." Adds Van den Broek.
With a print volume of 508 x 508 x 305 mm, 3D printing of colored parts will soon have no secrets for 3DUJ-553 users who should be satisfied with the millions of colors offered.
Find more information on their official website.
Can the 3DUJ-553 from Mimaki upset the 3D color printing market? Let us know what you think in a comment below or on our Facebook and Twitter pages! Don't forget to sign up for our free weekly Newsletter, with all the latest news in 3D printing delivered straight to your inbox!