Mighty Buildings, 3D printing houses on the spot
Published on October 5, 2020 by
Aysha M.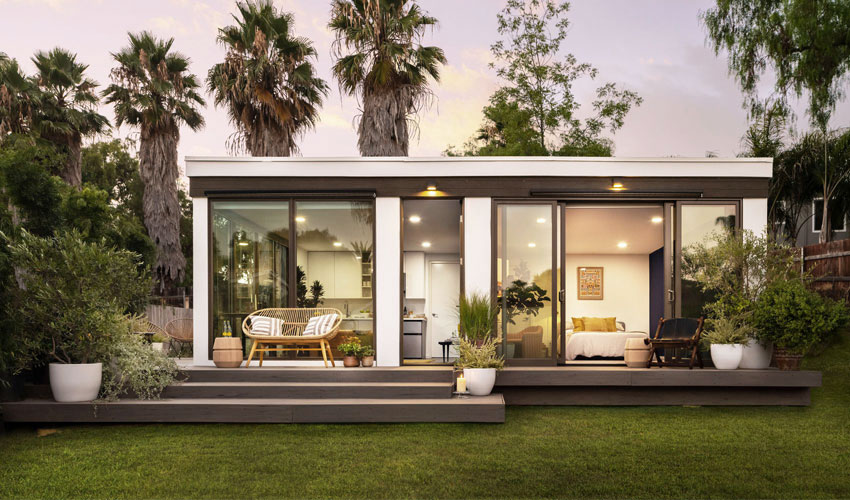 By now we know that additive manufacturing provides a multitude of advantages to the construction industry. More and more actors in the industry are interested in integrating this technology into their activities. We have already seen several projects of 3D printed houses, as well as residential buildings erected in just a few days. But what is the reason behind the integration of AM technologies for construction? The goal of the construction companies is to automate the material extrusion process as much as possible, in order to offer fast, reliable and long-lasting solutions. One of such companies is Mighty Buildings, dedicated to the delivery of ADUs (Accessory Dwelling Units) created with 3D technology. To learn more about the activity of this American startup we discussed with their team to hear their perspective on additive manufacturing in the construction sector.
3DN: Can you introduce yourself and tell us about your relationship with 3D printing?
I am Slava Solonoitsyn, co-founder and CEO of Mighty Buildings. My relationship with 3D printing is strong – in fact, I am building a business around it to introduce its promise into the construction sector.
3DN: What is Mighty Buildings and how did the idea of founding it come about?
Mighty Buildings is an Oakland-based company focused on the possibilities of next-generation technologies in the construction industry. Specifically, we have developed (and continue to develop) design and construction processes using 3D printing and robotic automation to construct buildings. At present, our initial focus is on building ADUs (Accessory Dwelling Units) – self-contained structures for living and working – for customers here in the US, but our long-term vision is to systematize our process to make it available globally, on a local scale.
The idea for Mighty Buildings came about when my three other co-founders and I identified a market inefficiency. Being from venture capital, technology, and sustainability backgrounds, we observed that even with massive disruption going on in other sectors, housing construction in the US was still reliant on many decades-old technologies and processes, which were often labor-intensive, materially wasteful, energy-inefficient, and so on. An opportunity arose to tackle the issue when, in 2017, California changed its state regulations to encourage the construction of ADUs. We were accepted into Y Combinator, developed our team and technologies, and grew from there.
3DN: Can you explain the 3D printing technology you use, what advantages it offers?
We use a combination of existing technologies, such as large scale gantry systems and robotic arms, with our own proprietary composite material – Light Stone Material (LSM) as our main production material, which is  able to replace the dozens of materials that constitute a traditional home's walls, floors, ceilings and roof. LSM is similar to DuPont's Corian, and differs from plasticized concrete (a popular choice among other companies in the industry) in that it allows for greater automation, more thermal efficiency and faster build times. We produce our ADUs in our 79,000 square foot (7339 square meter) facility in Oakland, California.
3DN: At what level is your manufacturing method sustainable?
Our technology is sustainable in a number of ways. It has greater automation, which leads to less construction waste – in fact, 90% less – and we are able to reuse any excess material in the process. The finished units comply fully with California Title 24 Energy Efficiency requirements and Passive House Standards. Since the units are mostly composed of a single printed structure, gaps and other thermal inefficiencies are minimized. Our material has a high thermal resistance, so they stay the desired temperature with minimal energy usage. The finished units are equipped with efficient fixtures and appliances, tankless water heaters, and LED lighting.
3DN: Can you share with us some of the projects you have worked on with clients?
We have installed two ADUs in California and have several more in the process of being deliered. These are Accessory Dwelling Units, small homes in people's backyards that can be used for guests and family for either the short or long term, or can be used as working or recreational spaces, depending on the needs of the owners. You check our completed projects HERE.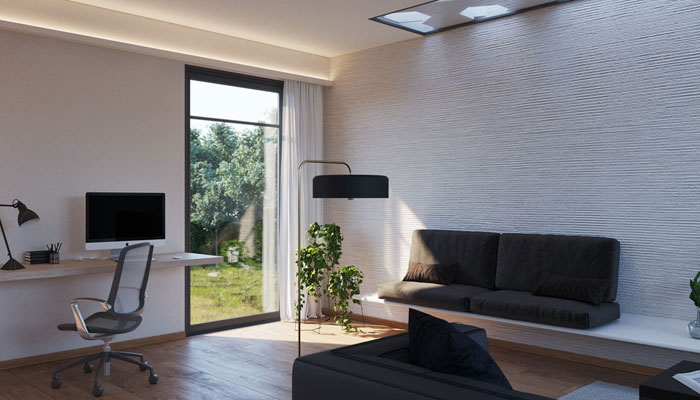 3DN: How do you see the future of additive manufacturing in the construction sector?
We are quite bullish on the future of additive manufacturing in construction. We are anticipating that it will be a major factor in construction globally in the coming years – in fact, we are planning on it. While our current output from a business perspective is ADUs, our plan for the medium-term is to partner with designers, architects, developers and builders to expand localized versions of our Mighty Factory all around the world. In this sense, we are betting on the success of the process generally, and our Platform-as-a-Service specifically, so that we can create a production system that is design-agnostic, and capable of creating anything from small components to volumetric modules, depending on the needs.
3DN: Any last words for our readers?
Yes – we would love to hear from you! Whether you are a technologist, builder, architect, sustainability advocate, housing expert, philosopher, or potential ADU buyer, please drop us a line and start a conversation – the world is going to need as much collaboration as possible as we address the planet's pressing needs: shelter, the environment, sustainability, and our built environment.
What do you think about Mighty Buildings? Let us know in a comment down below or on our Facebook and Twitter pages! Don't forget to sign up for our free weekly Newsletter, with all the latest news in 3D printing delivered straight to your inbox!