How Miele Uses Replique's 3D Printing Network For Home Appliances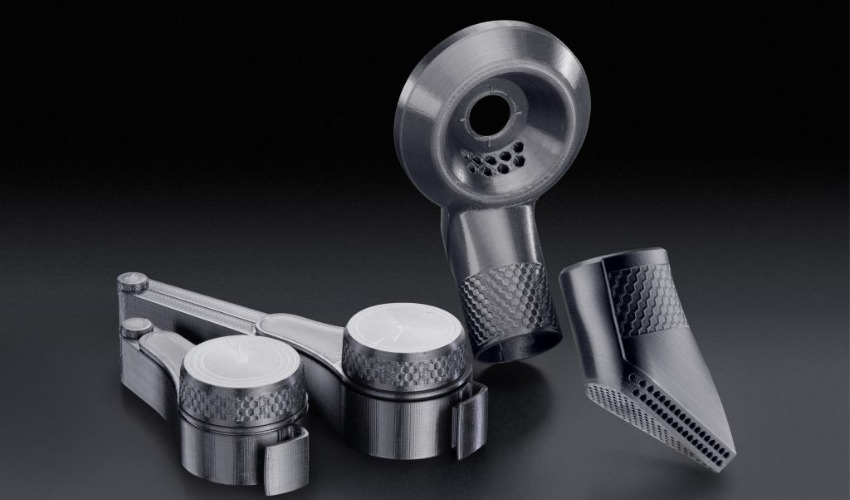 BASF's Chemovator business incubator alum Replique has partnered with Miele, a premium home appliance manufacturer based in Germany, for an additive manufacturing network deal. With this partnership, Replique will have the exclusive right to produce and ship 3D-printed Miele products using its decentralized production network. Replique's 3D printing network consists of first-rate production providers, applying state-of-the-art additive manufacturing technologies (FDM, SLS, MJF, SLA, etc.) and high-quality materials (polymers, metals, composites). In partnering with Replique, massive quantities of Miele's physical products no longer need to be stored in a warehouse; rather, the designs will be stored in a digital inventory and produced on-demand using the latest 3D printing technologies.
Home Appliance Accessories
Miele began its 3D4U project in May 2020 to offer its customers free designs of 3D printable home appliance accessories. Increasing demand led to the idea of offering these products to customers who do not own 3D printers. Launching with three accessories on the Miele online shop, the coffee clip, the borehole cleaner, and the separator as vacuum cleaner attachments, the household appliance manufacturer set plans to expand its product portfolio. "Miele and Replique are two pioneers in their industries who are taking the range of services from 3D4U to a new level," says David Buhl, Manager Innovation Management Miele Room Care.
Replique's digital storage and on-demand production give Miele the flexibility to provide customers with new accessories quickly and cost-efficiently — even from a batch size of just one. Furthermore, Replique's end-to-end solution gives Miele the benefit of easy process integration, connecting existing ordering and e-commerce solutions, automatic order processing, and expert knowledge in industrial-grade 3D printing.
Being certified for food contact, Replique's 3D printing offerings perfectly match the Miele quality standards. "Certifying processes in 3D printing is a complex topic that has yet to be really considered in the field of food approval. Working together with our partner Forward AM we are the first 3D printing solutions provider to implement a 3D printing process according to GMP and can therefore guarantee high process reliability", says Dr. Max Siebert, co-founder of Replique.
According to the press release, Replique and BASF Forward AM are the first to implement a Good Manufacturing Practice (GMP) for 3D printing of polymer parts for food contact. Under this system, the companies ensure that their products are consistently produced and controlled according to quality standards. Learn more about the Miele and Replique partnership HERE.
What do you think of the Miele and Replique 3D printing home appliance partnership? Let us know in a comment below or on our Facebook, Twitter, and LinkedIn pages! Sign up for our free weekly Newsletter here, the latest 3D printing news straight to your inbox!
Cover Image Photo Credit: Replique