Miele on the 3D4U project and the benefits of using 3D printing in the home appliances market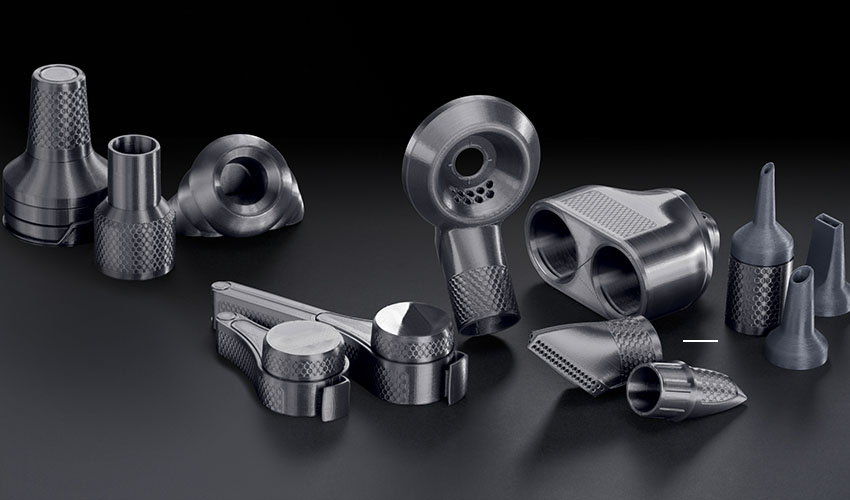 Miele, the German manufacturer of high-end domestic appliances and commercial equipment, revealed back in May that it would make free STL files for household appliance accessories available through its 3D4U project. As you may know, one of the benefits of additive manufacturing is that you can print one-off parts at a relatively low cost, therefore producing spare parts for your home becomes viable with this technology. From drill attachments for vacuum cleaners to coffee clips, Miele is giving wider access to 3D models that have been designed to be of use in people's home. Additionally, they are defining the best 3D printing parameters to print these parts. In order to learn more, we talked to David Buhl, in charge of the technical development of 3D4U!
1. Can you present yourself and tell us about your relationship with 3D printing technologies?
3D4U was developed by a team at Miele comprising over 30 experts who contributed their expertise at various phases of development. Technical development was coordinated by myself, David Buhl. I personally have a background in mechanical engineering and innovation management and have gathered experience at Miele in the fields of blue-sky research and product engineering in various product fields. My relationship with 3D printing is both professional and personal. Professionally, I have known 3D printing for many years from prototype development. Many components used, say, on the new Miele Triflex HX1 rechargeable handstick were tested in preliminary trials as 3D printed parts. Privately I own a DLP-3D printer and members of our team own FLM printers from various manufacturers. So we at Miele are also very inquisitive and also involved in the 3D printing scene in a private capacity.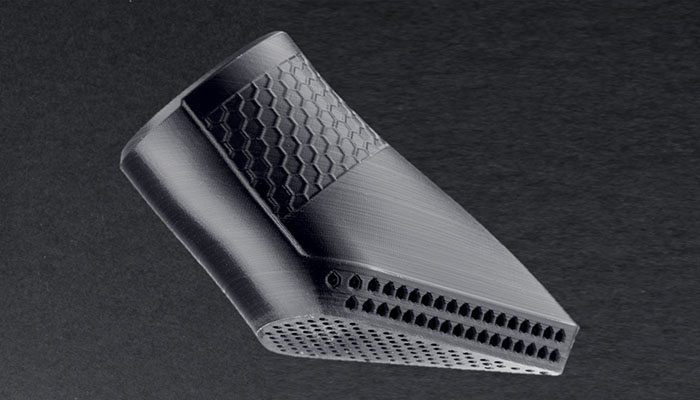 2. Can you tell us more about the 3D4U project and why Miele decided to launch it?
From activities in our spare time in the 3D printing fraternity, we know just how difficult it is to create really good 3D data records for printing. Frequently, several printing trials are required before a model has the desired properties. Of course, there are ready-to-use models on the Internet, for instance on Thingiverse, which have been created by committed scene members. As a result, there are data records for Miele vacuum cleaners created by private persons. This proves therefore that there is a need for templates. At the same time, it is very time-consuming for private persons to create high-quality 3D data records. With 3D4U, we have been able to resolve this to the benefit of our customers, and have already published records for a series of components. These parts extend the already considerable range of Miele accessories.
3. What is the connection between Miele and 3D printing? Do you use the technology, and how so?
For many years we have been proponents above all of SLS (selective laser sintering) to create prototypes for our development projects. But other 3D printing processes which result in transparent components or in parts made from sintered metal are also in regular use at Miele. This allows us to conduct tests on our prototypes both fast and at a very early juncture. Any improvements necessary can be introduced to the next stage of prototyping at short notice. Once a product has reached a sufficient degree of maturity, the components are manufactured using conventional production technologies, e.g. injection moulding, and then subjected to the usual comprehensive Miele life cycle tests. So as you can see, 3D printing contributes towards guaranteeing the functionality and high quality of Miele products at a very early stage.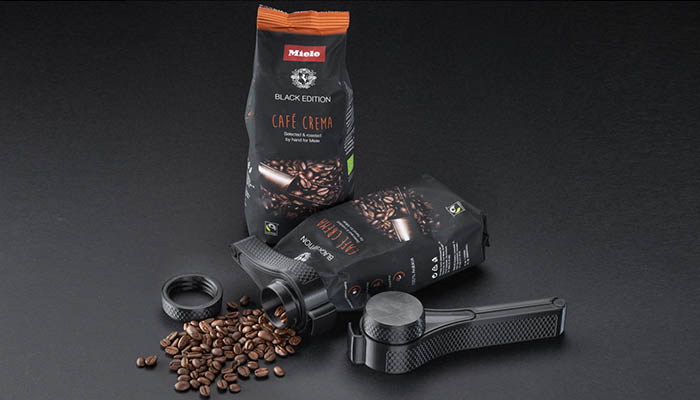 4. Who do you think will make use of these STL files? What benefits do they bring?
At the moment our service is aimed at private persons searching the Thingiverse platform for solutions. Judging by the comments and the times of day at which files are downloaded, we presume that users from all around the globe are accessing our STL files. Each component comes replete with an overview of recommended 3D printing parameters. Printed parts have been created by Miele using these parameters on a variety of FLM printers. Consequently, there is a good chance of success when users print our parts using the 3D4U files. The practical benefits of accessories around the home vary greatly. The 3D4U Coffee Clip, for instance, helps keep foodstuffs such as coffee fresher for longer and easier to pour. The drill attachment for vacuum cleaners is like a suction pad which sticks to the wall. This makes working with an electric drill both more convenient and safer. The focus of 3D4U is on accessories which offer concrete benefits in the context of Miele domestic appliances, an area where we can deploy our product development skills.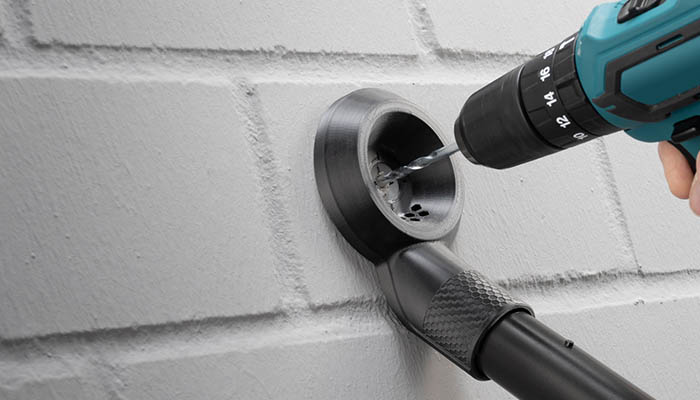 5. What is your vision of the additive manufacturing market? Have you seen an evolution over the last few years?
We expect further technological progress with respect to 3D printing hardware. Such advances will curtail printing times. What we also notice is that the range of printed materials is steadily increasing, opening up new functionalities. We intend to use this growing range of technological options to grow the market for additive manufacturing.
Over recent years, the market for additive production has undergone considerable changes. Now, there are inexpensive 3D printers which private persons can afford. Parallel to this, there has been an increase over recent years in the number of data exchange platforms such as Thingiverse or MyMiniFactory. With 3D4U, Miele is the first domestic appliance manufacturer worldwide to offer a larger series of accessories for downloading free of charge. We presume that there will be many more steps to come in this evolutionary process. We could, for example, even imagine offering certain spare parts for our products as 3D4U printed versions.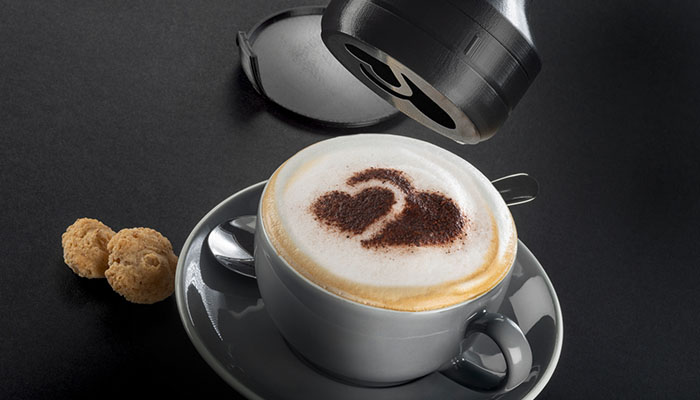 6. Any last words for our readers?
Curious? Then take a look at our 3D4U Thingiverse profile.
What do you think about Miele's project? Let us know in a comment below or on our Facebook and Twitter pages! And remember to sign up for our free weekly Newsletter, to get all the latest news on progress, research and more entrepreneurs in 3D printing send straight to your inbox!