microArch, Boston Micro Fabrication's micro 3D printing technology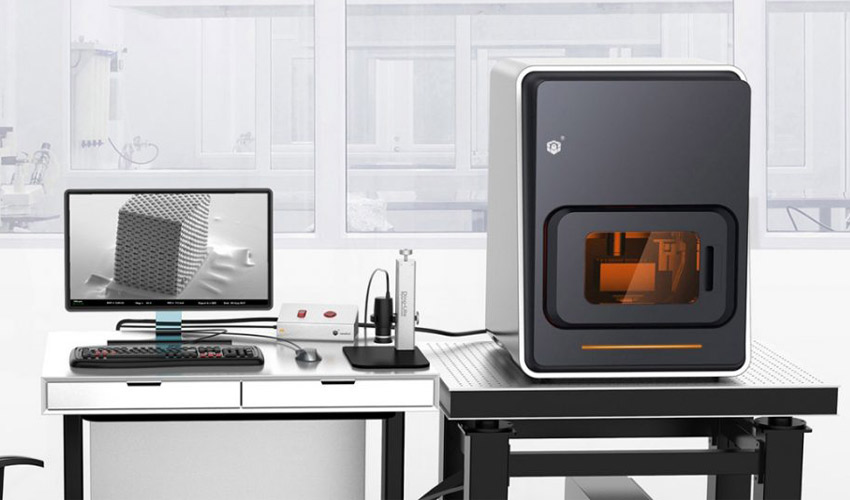 Boston Micro Fabrication (BMF) is a young manufacturer of micro 3D printing solutions that, after successfully expanding in Asia over the past 18 months, is officially launching its microArch technology worldwide. This technology would be capable of 3D printing of polymer and composite micro parts with an accuracy of 2 microns and a tolerance of 10 microns. The manufacturer says it can match the quality of high-resolution injection moulding and CNC processing.
While many players are interested in large-format additive manufacturing to produce large parts and free themselves from assembly steps, some are more interested in micro 3D printing, offering solutions for designing very small parts. These include players such as MicroLight3D, which has developed a sub-micron-scale 3D printing platform, and the startup Nanofabrica. The challenge for these manufacturers is to offer a means of manufacturing micro and even nano parts with the highest precision and resolution, which is particularly interesting for sectors such as the medical and electronics industries.
BMF first became interested in the Asian market, selling more than 40 solutions to various industries. The company's CEO, John Kawola, explains: "When it comes to additive manufacturing, the next frontier of innovation is not large parts but small, high-precision parts. We are seeing a convergence of major trends as the boundaries between additive manufacturing and miniaturization begin to dissolve. There is no doubt that additive manufacturing is beginning to lose its appeal as parts become smaller. The challenges of precision and accuracy have hampered innovation for engineers and manufacturers seeking to develop small, high-resolution parts. All that is about to change with the introduction of microArch."
MicroArch is based on a patented Projection Micro-Stereolithography (PµSL) technology that uses a light source to cure the material layer by layer and is therefore very similar to the stereolithography process. The range includes several machines offering different resolutions (25, 10 and 2 microns) compatible with a dozen photopolymers. BMF claims that microArch can produce precise and accurate prints at a scale more than 100 times smaller than a human hair. Price ranges from $125,000 to $250,000 depending on the model chosen. Kawola adds, "As devices and parts get smaller, the need for precision and accuracy becomes more and more important and, so far, more difficult to achieve. Before microArch, there were a number of economic and technological limitations that made it virtually impossible for manufacturers to take advantage of the benefits of 3D printing for small parts. We are overcoming these challenges with a new approach that is expected to have a great impact."
On the application side, Boston Micro Fabrication focuses on micro-electromechanical systems, microfluidics, medical and filtration solutions. According to the company, these are sectors that have not found a satisfactory answer with conventional stereolithography processes and for which machining is sometimes too costly. However, the microArch process could change all that. In the meantime, find more information on the manufacturer's website.
What do you think of Boston Micro Fabrication's technology? Let us know in a comment below or on our Facebook and Twitter pages! Sign up for our free weekly Newsletter, all the latest news in 3D printing straight to your inbox! You can also find more guides on ABS, PLA and PETG for 3D printing on 3Dnatives!