Micro-Printing Technology Allows For Naturally Cooled Concrete to Combat Heatwaves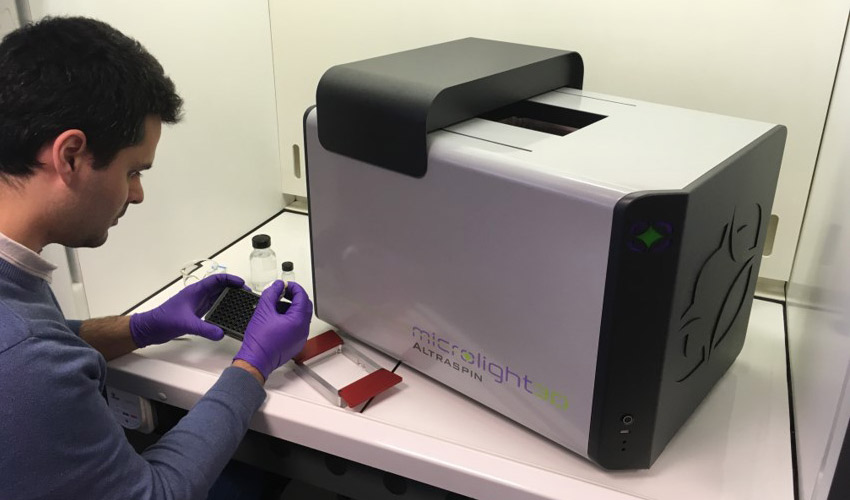 3D printer manufacturer Microlight3D is the winner of the European FET-Open program, Future Emerging Technology with its microstructured concrete that would allow buildings to cool naturally. Thanks to its micro-printing technology, and more specifically its two-photon polymerization technology, the company hopes to reduce the environmental impact of concrete construction and offer a greener alternative.
It's been two years since the company revealed its Altraspin machine, a printer offering submicron resolution. It could thus create objects of less than 0.2 microns wide. The company has most recently revealed the smallest pyramid of 3D printed champagne flutes as well as the world's smallest replica of the Statue of Liberty. This time, it is embarking on a project related to construction by joining the European consortium MIRACLE with 5 universities. The project is spread over 4 years and includes German, Belgian, Italian and Spanish researchers.
Microlight3D will rely on its two-photon polymerization process to design microstructures that will be used as concrete molds. The press release states, "With the concrete formed using these unique molds, it will be possible to insert microfibers within the microtopographies to create a "photonic metamaterial" that can convert the sun's heat into infrared wavelengths that are then projected back into the atmosphere. In turn, buildings made from this material would theoretically be able to expel heat back into outer space without using additional energy."
The use of microstructured concrete is expected to naturally cool concrete buildings. Therefore, if the concrete can lower its temperature, there should be less need for air conditioning and thus less CO2 emissions. At least that is the consortium's goal. Denis Barbier, co-founder and CEO of MicroLight 3D hopes that the technology will help reduce the 'urban heat islands' that occur naturally during heatwaves, a growing concern especially over the past few years.
Philippe Paliard, co-founder and head of users and applications at Microlight3D, concludes: "Microlight3D is proud to participate in a project aimed at creating cities that are more pleasant to live in and more respectful of the environment. It is exciting to see that our two-photon polymerization technology can offer solutions to, and have a real impact on, combatting environmental issues." In any case, we'll be sure to keep you updated on the progress of this European project! You can find more information in the official press release HERE.
What do you think of consortium MIRACLE and the idea behind micro-printing concrete? Let us know in a comment below or on our Facebook, Twitter and LinkedIn pages! Sign up for our free weekly Newsletter here, the latest 3D printing news straight to your inbox!