Mexican students develop 3D breast prostheses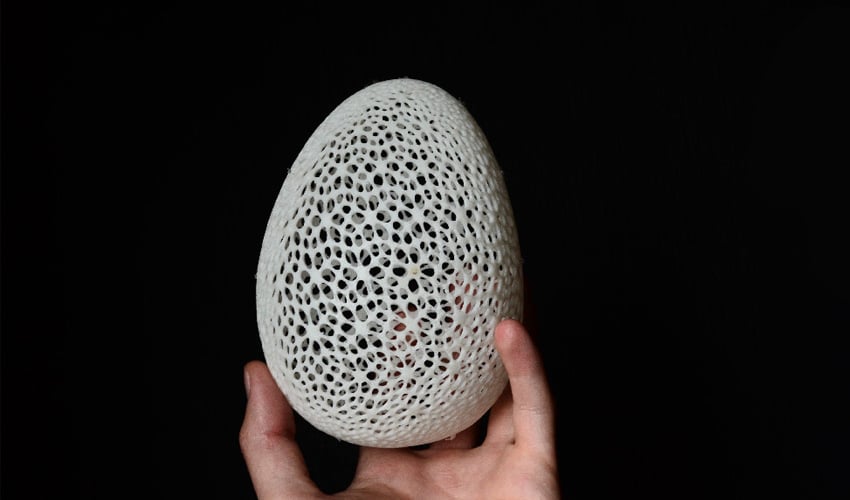 This year alone in the United States will more than 266,000 women be diagnosed with breast cancer. This disease is the one that attacks most women in the world, and often leads to a mastectomy. This process can be painful and difficult, so it is important to have the necessary support to cope. This is where students from the University of Guadalajara, in Mexico, saw an opportunity: they created the Cali Project and developed 3D breast prostheses.
It is not the first time that we talk about the usefulness of 3D printing for the treatment of various diseases. In particular, when it comes to breast cancer, it has been discovered that additive manufacturing can help its early detection. At the University of Colorado in Boulder a research team working with NASA bioprinted cancer cells structures to be able to better understand and develop a treatment for it.
In Mexico, thousands of women are waiting to receive a prosthesis appropriate to their needs. For this reason, Erick Muñoz Arellano, student of chemical engineering at the University Center of Exact Sciences and Engineering of the University of Guadalajara, decided to get down to work and create 3D breast prostheses adapted to the needs of each patient.
Development of 3D breast prostheses
To create the 3D model of the prosthesis, a 3D scan of the patient's chest is performed, then the healthy sinus is measured and weighed to help modeling the prosthesis. This is used to later pass the 3D impression of the prosthesis. Thanks to the printing materials used, the prosthesis can be used in the water without fear of destruction because it does not retain liquids inside. You can have an ideal weight thanks to a gel camera that is placed inside of the prosthesis itself.
"We carried out a diagnosis to evaluate the scars caused by the mastectomies" he said. "We also measure and weigh the healthy breast to obtain information, which is then used to develop a design with the necessary characteristics, and which can be printed," explained Erik Muñoz further.
Approximately 300 women volunteered for the first pilot tests. There they were asked what improvements they need in their own prostheses. From this first investigation they went on to develop five 3D breast prostheses designed for five different patients. The conclusion of their studies was: it gives greater comfort, has greater durability (5 years) and an approximate price of $ 4,500 Mexican pesos (about $ 221 US). Which is much lower than traditional prosthetics .
The project is still in patent phase. It is expected that commercialisation of 3D breast prostheses will start soon. This will help increase the quality of life of many women at a much lower price than traditional prostheses.
What do you think of the development of 3D printed breast prostheses? Let us know what you think in a comment below or on our Facebook and Twitter pages! Don't forget to sign up for our free weekly Newsletter, with all the latest news in 3D printing delivered straight to your inbox!