MetalFog pre-metallizes your 3D printed parts
---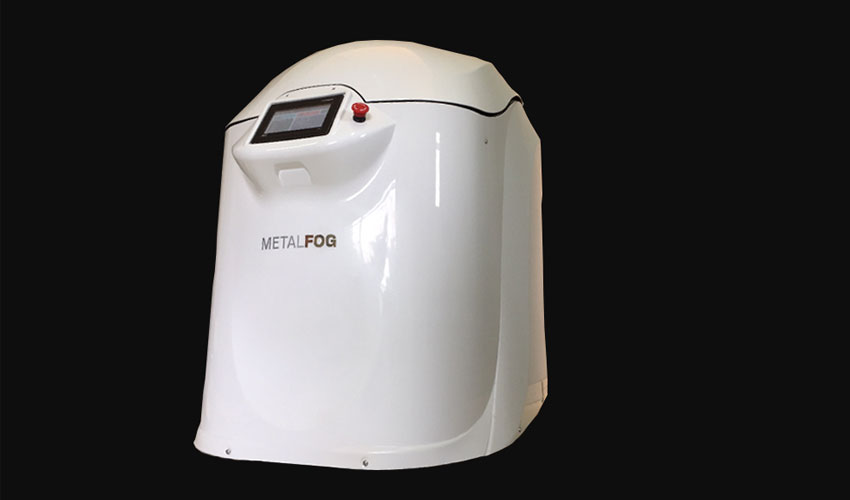 Metal additive manufacturing is one of the main trends in 3D printing with strong growth in recent years – the new Wohlers Report 2018 explained that 1,768 metal additive manufacturing solutions were sold in 2017 compared to 983 in 2016, showing an increase of about 80%. It is a technology that remains expensive and represents a significant investment for many companies. With the expensive price tag that comes with metal 3D printing, French company Metalizz is offering an alternative with their pre-metallization machine called the MétalFOG®. Relatively compact, it provides a chemical pre-metallization of plastic parts and is adaptable to any working environment.
The metallization of plastics has become an increasingly common practice, offering many benefits to users. Giving a metal coating to plastic parts provides an additional protection that not only gives them greater strength but also protects them against heat and corrosion when it subsequently receives an electrolytic deposit. In addition, this metallization can also provide a purely aesthetic purpose combined with organic finishes (colored varnishes) – in sectors such as perfumery, the colored metal finish is an important element. Metalizz, therefore, saw an opportunity and took their chance to launch themselves into this market in February 2017 as a spin-off of the companies Chemconsult and Corima Technologies. Its MetalFOG® solution is an excellent complement to additive manufacturing.
Streamlined metallization of parts
MétalFOG® is a post-processing machine that deposits a thin layer of metal (0.5 to 5μm, depending on the application time) by spraying it onto a plastic part. Ready to use, it is able to process a wide range of polymers such as PEEK, alumide, PE, PVC, PPS, PA, PET and many others. It can process parts contained in a virtual cylinder with a diameter of 200 mm by 300 mm maximum in height. This autonomous post-processing machine also makes electrically conductive parts that are not electromagnetic shielding applications.
Philippe Sapet, General Manager of Metalizz explains: "The additive manufacturing revolution and the increasingly frequent use of composite and polymer materials gives designers, artists, and research departments immense possibilities in producing parts directly out of the machine. Most parts are made of thermoplastic and thermo-hard. Metallic prints remain for the moment a minority because of their high costs. That's why we offer manufacturers an autonomous machine that can metalize parts in a simple and automated way with a small footprint. "
Automated post-processing
The French company claims that their machine does not require special skills, unlike a more conventional chemical metallization, like electroplating. The MetalFOG® process is fully automated: after connecting the machine, it reduces a metal salt onto the surface of the plastic part that has already been sensitized by an autocatalytic precursor. A post-processing step facilitated for all those who wish to modify the features and characteristics of their 3D printed parts. This machine is ideal for the jewelry and watchmaking sectors, as well as for fablabs and design offices.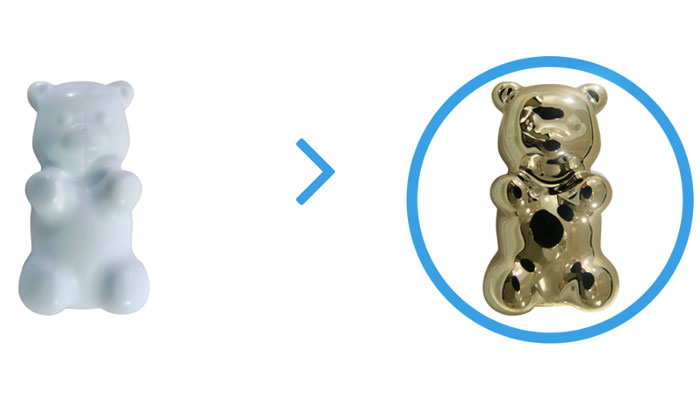 The treatment cycle lasts between 5 to 10 minutes while the machine produces 1 to 2.5 liters of effluents depending on the size and complexity of the part you are metalizing. The French company explains that it can collect and reprocess effluents, thus providing a more ecological approach. The machine is already on sale.
If you are in heading to 3D Print Lyon from June 5th to 7th, be sure to say hello to the Metalizz team.
Find more information on their official website or in the video below:
What do you think of the Metalizz post-processing machine? Let us know in a comment below or on our Facebook and Twitter pages! Don't forget to sign up for our free weekly Newsletter, with all the latest news in 3D printing delivered straight to your inbox!

---
You may also like