Metal additive manufacturing continues to grow rapidly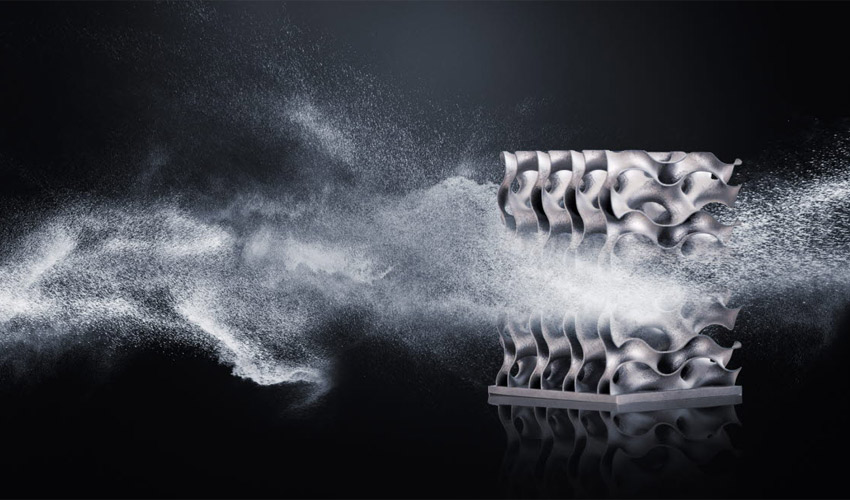 The research firm Technavio has just published its report on the international metal additive manufacturing market. According to the market research company, the metal AM segment should grow by 4.42 billion dollars over the period 2020-2024, which represents an annual growth rate of 14%. The dynamics will be driven mainly by the automotive sector, which is more interested in AM in order to produce lighter, more complex and higher performance components – particularly interesting for the motorsports segment. The study also shows that investment in research and development will be higher: manufacturers will rely on faster and more innovative processes.
Over the last decade, we have seen a real boom in metal 3D printing, especially with the arrival of manufacturers who wanted to reduce the cost of available technologies. Examples of such companies include Desktop Metal or Markforged that have relied on MIM systems to make available machines that used to cost tens of thousands of dollars. It's not so surprising to see metal additive manufacturing growing. Add to this the fact that manufacturers are making greater use of 3D printing technologies for the production of end use parts in sectors such as aerospace, automotive and medical, which have always been consumers of metals.
Technovia's new study "Global Metal Additive Manufacturing 2020-2024" forecasts a progressive growth of 4.42 billion dollars until 2024, mainly driven by North America (at 32%), followed by Europe and Asia Pacific. This year, the growth rate should reach 13.45%. Technovia also points out that the automotive market will be the driver of this increase: manufacturers see it as a means of producing lighter and more complex spare parts and end use parts. This enables them to achieve a better level of performance while reducing time-to-market. This is particularly true for Formula 1, where several teams already use metal additive manufacturing – Scuderia Ferrari, Williams Martini Racing, etc. – to produce lighter and more complex parts. They use 3D printing for parts such as rear spoilers, body parts or components for gearbox assembly.
If we look at other application sectors, we can mention aerospace of course, moulding and medical. The medical sector would be particularly buoyed by the dental market following a strong demand for implants in North America. Good news for our prosthetists and dentists?
Finally, Technovia shows that metal additive manufacturing leads to more investment in research and development. As competition is fiercer, manufacturers are turning to more innovative solutions adapted to the requirements of industrialists. A Technavio analyst states: "Vertical integration is now preferred and strategic alliances are more numerous: these two factors will further stimulate market growth over the forecast period. "For more information, you can purchase the study HERE.
What do you think of these developments for the metal additive manufacturing segment? Let us know in a comment below or on our Facebook and Twitter pages! Don't forget to sign up for our free weekly Newsletter, with all the latest news in 3D printing delivered straight to your inbox!