3D printed fashion at the Met Gala 2019!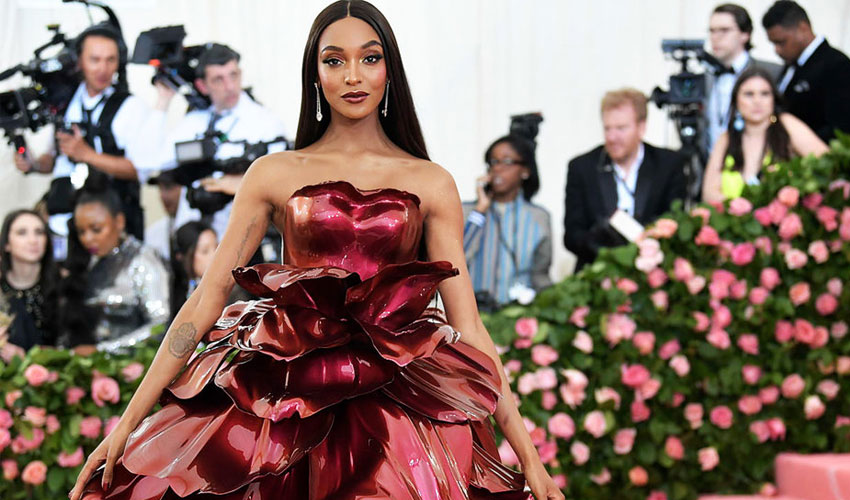 The Met Gala is undoubtedly one of the most famous fashion evenings in the world, bringing together celebrities and young designers to promote innovation and design. This Met Gala 2019 saw some amazing creations combining craftsmanship and 3D printing: designer Zac Posen worked with GE Additive and Protolabs to design unique 3D printed pieces, whether it was a full dress or accessories. Carried by a model and various actresses, this range reflects well how 3D printing and fashion go can go hand in hand!
3D technologies have been penetrating the haute couture sector for a few years now, offering infinite possibilities in terms of design and shape complexity. We have seen the creation of original and unique dresses, shoes and accessories thanks to 3D printing, and the project led by Zac Posen, GE Additive and Protolabs is yet another example. The three partners went further this time by offering pieces inspired by moving natural objects – the objective being to show that "almost anything is possible with 3D printing" according to the American designer.
A dress entirely 3D printed at the Met Gala 2019
Named Rose, this dress is undoubtedly the centerpiece of this collection presented at the Met Gala. Worn by the model Jourdan Dunn, the garment consists of 21 3D printed rose petals – each petal measures 53 cm and weighs 0.4 kilos. They were manufactured on a SLA 3D printer – the printing process was managed by Protolabs' 3D printing department in North Carolina. All these petals are fixed on an invisible modular net, itself 3D printed in titanium using electron beam fusion technology.
Note that the final dress weighs 13 kilos and required 700 hours of printing and 400 hours of post-processing. Each petal includes a coat of primer and a coat of chameleon-effect automotive paint. The dress is completely adapted to the body of the British supermodel since all the design work started with a 3D digitisation of her morphology. Finally, the garment is modular: it should be possible to add petals (up to 37 in total) to give more length to the dress.
A custom-made bustier at the Met Gala 2019
Zac Posen created a whole new kind of bustier for actress Nina Dobrev: after 3D scanning her body, the designer and his partners 3D printed a plastic bustier in four parts on an SLA machine. 200 hours of work were required to produce this custom-made piece with a vitrified appearance. Actress Nina Dobrev explained: "About a month and a half before the Met Gala, Zac's team made me do the most original fitting of my life! They put me in a spandex suit and I had to stand still in front of a 360° camera. It took a minute and a half to take 15 to 20 photos – we did it 6 times. A few days later, I discovered this futuristic bustier."
3D printed accessories
Finally, several accessories could be seen on the red carpet of the Met Gala. The actress Katie Holmes, for example, wore a kind of collar attached to the neck of her dress, printed in 3D on a resin machine. It represents pearly purple palm leaves and required 56 hours of 3D printing and finishing.
Protolabs also printed a 3D headdress for actress Julia Garner, made on a Multi Jet Fusion machine from nylon. The accessory is inspired by the wine sector and uses berry leaves. It took 22 hours of work to make the ornament. We should also note the embroideries 3D printed on Deepika Padukone's dress, manufactured by a SLA 3D printer. In total, 408 embroideries were sewn on the Indian actress' dress, which required more than 160 hours of work.
Not only did women honour 3D printing during the evening, but Zac Posen himself wore lapel pins in the shape of 3D palm leaves. Andrew Garfield and Vito Schnabel both had cufflinks shaped like rose petals, in echo to the famous 3D printed dress. The buttons were printed in 3D on a stereolithography machine. One thing is certain, these creations did not go unnoticed during the evening and 3D technologies are certainly a factor! More information can be found on GE Additive's website HERE.
What do you think of these 3D printed dresses and accessories? Let us know in a comment below or on our Facebook and Twitter pages! Sign up for our free weekly Newsletter: all the latest news in 3D printing straight to your inbox!
*Cover Photo Credits: The New York Times