All You Need to know about Meshlab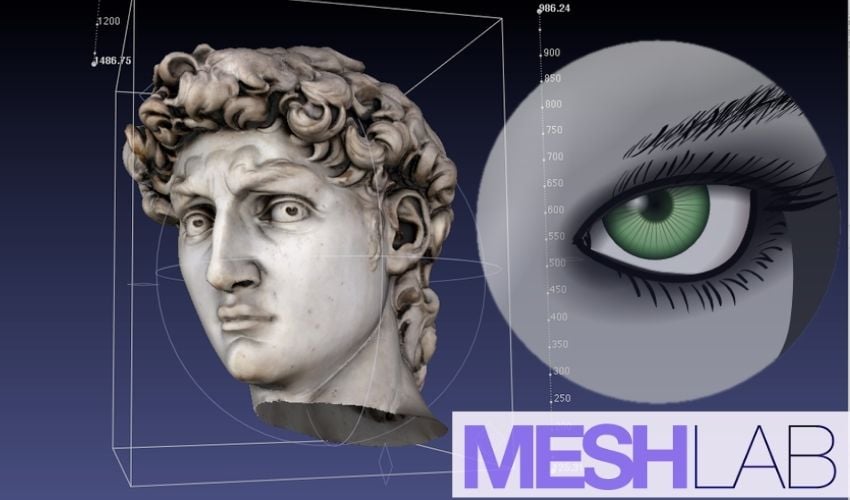 Those of you who ever took to the task of 3D printing their own project might have come across a particular dilemma. You're excited to print the object of your choice after selecting a suitable STL file, which you've either made yourself or found on one of the websites offering countless examples created by others. When everything seems fine and you're about to get started, the system shows an error and the STL file isn't working. To save oneself a great amount of frustration resulting from that unfortunate situation, there is software available that has been created for the purpose of repairing STL files in just a few clicks. One of the most promising software for that is MeshLab. The free and open-source 3D mesh processing software provides users with a set of tools for a variety of assignments, ranging from cleaning and repairing all the way to editing and converting all kinds of 3D meshes. 
The program was originally designed as a course assignment at the University of Pisa in late 2005. Later on, the mesh processing system got further developed in a team effort involving the Visual Computing Lab of the ISTI-CNR and the help of many students. When developing the software, the team focused on creating an easy-to-use program for professional tasks, which would enable efficient production and help guarantee more sustainability by promoting the use of additive manufacturing. Working towards those goals in the following years, the students implemented more and more features, until the effort finally resulted in the program now known as MeshLab. 
How to Use MeshLab
As already mentioned earlier, the open-source software is free and can be downloaded and installed right away, with versions available for Windows, MacOSX, and Linux. Although the program features a variety of functions that need to be explored in a lot more detail, the most commonly used function is its ability to repair STL files in a quick and easy way. After opening the program, you simply need to import the file you want to repair into the program, either by drag-and-drop or by selecting it manually. After that, you are presented with the 3D version of the STL, and from there, you can work yourself through the repair menu, where you can choose a number of repair options. Besides that, users can benefit from all kinds of addons and functions, which can come in handy, especially for those who don't want to have to use a number of different programs for the 3D printing preparation. MeshLab has, for example, an integrated 3D modeling program, as well as colorization and inspection filters. In addition to that, it features a variety of other very useful tools, such as a set of 3D acquisition tools, which make it possible to accomplish error-free processing of 3D scanned data, or its conversion and interchange tools to export a number of different 3D data formats. Those are just a few of the tools included in the newest version, Meshlab 2022.02.
For those of you who want to use the software for its many other functions that allow you to optimize the STL model as well as the entire process, it is important to point out that a certain level of experience is required since the software is aimed at advanced 3D printing processes. The program is known to be of great help, especially with the processing of larger and unstructured 3D models. That said, MeshLab is yet one of the top choices for 3D printer operators, providing a free and easy solution that can make the long and sometimes weary task of 3D printing preparation a lot easier. You can find out more and download the program HERE.  
What do you think of the software? Do you use it? Let us know in a comment below or on our Linkedin, Facebook, and Twitter pages! Don't forget to sign up for our free weekly Newsletter here, the latest 3D printing news straight to your inbox! You can also find all our videos on our YouTube channel.
*Cover Photo Credits: Meshlab