Mercedes-Benz 3D prints their first metal part for trucks
Recently, another milestone has been achieved in additive manufacturing, as the Stuttgart-based car manufacturer, Mercedes Benz, becomes the first company to rely on 3D printing to create metal spare parts for their trucks.
Following a lengthy quality assurance process, the company is now ready to release their spare parts onto the market, starting with a thermostat cover for the Mercedes-Benz Unimog model trucks. This first part is made of aluminum and is highly resistant to heat, an achievement that is sure to make Mercedes Benz Trucks a pioneer in the automotive industry.
This isn't the Customer Services and Parts division of Mercedes-Benz trucks' first rodeo in 3D printing, as they have been working on it for over a year, in order to create replacements parts for after-sales for their customers. But now, they are working together with researchers and pre-developers at Daimler AG, their parent company, where the team has been continuously improving and expanding their applications for the latest 3D printing processes. Over time, this process has moved from plastic to metal components, which is now opening a new avenue for the company.
Unlike the creation of their plastic parts, which used the SLS (Selective Laser Sintering) 3D printing process; to create their metal parts, the company opted for SLM (Selective Laser Melting), a process that melts specific areas using lasers on a bed of aluminum powder and silicon, which is then solidified in place in order to gradually build the object layer-by-layer.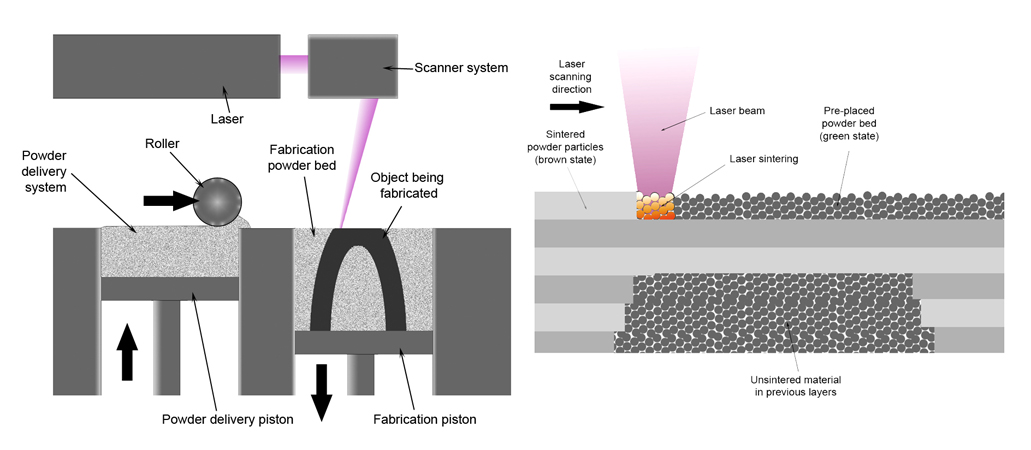 By integrating 3D printing into their process, the car manufacturer will be able to make great strides in different automobile markets, where finding or replacing old parts may be more difficult, especially in older models. In addition, the parts that have been created are stronger and provide a new resistance that isn't typically seen in manufactured parts.
"The availability of spare parts during a workshop visit is essential for our customers – no matter how old the truck is, or where it is located, explained Andreas Deuschle, Head of Marketing & Operations in Customer Services & Parts at Mercedes-Benz Trucks. "The particular added value of 3D printing technology is that it considerably increases speed and flexibility, especially when producing spare and special parts. This gives us completely new possibilities for offering our customers spare parts rapidly and at attractive prices."
What do you think of this latest breakthrough by Mercedes-Benz for the automotive sector? Let us know in a comment below or on our Facebook and Twitter pages! Don't forget to sign up for our free weekly Newsletter, with all the latest news in 3D printing delivered straight to your inbox!