Meltio, the new actor that hopes to revolutionize metal additive manufacturing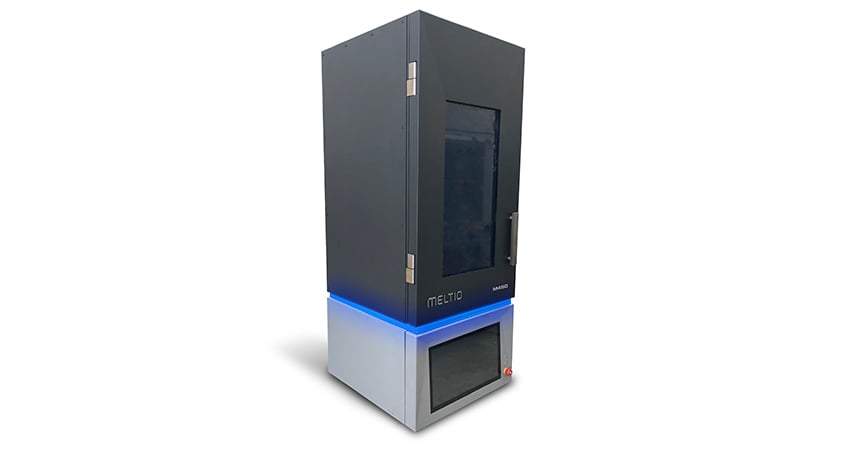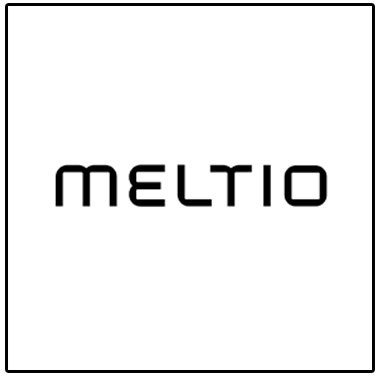 Metal additive manufacturing is one of the segments of the AM market that has grown the most in recent years. According to the Wohlers Report, from 2017 to 2018 the sale of metal 3D printing solutions grew by 80%, of course materials for these solutions also grew considerably. Industries such as aerospace and automotive have found in these technologies a solution for the development of final parts with shorter lead times, and fewer costs. Over the last 3 years, we have seen the arrival of multiple manufacturers of metal 3D printers, and a constant evolution of this technology. The manufacturer Meltio has decided to join this revolution in metal fabrication with the launch of a new solution. Its solution is a metal additive manufacturing ecosystem that aims to replace traditional manufacturing techniques.
Meltio arrived to the industry through the collaboration of three existing companies: Additec, based in Las Vegas, focused on the development of metal manufacturing technologies and Sicnova, a company that gathers 12 years of experience as a distributor of major brands in Spain, Portugal and Latin America, as well as a manufacturer of large-format FFF 3D printers and industrial 3D scanning equipment for quality control and reverse engineering. "The union of know-how, trajectory, human resources and commercial networks of these companies has allowed to create a powerful international company with global projection that offers to the market a new line of metal 3D printers," explains Óscar Meza, Chief Revenue Officer of Meltio.
What innovation does Meltio introduce to metal additive manufacturing?
The industrial manufacturing market has been increasingly demanding additive manufacturing technologies capable of 3D printing metal parts that meet the high requirements of different industries such as medical, aeronautics or aerospace. Meltio not only supplies its technology, but also delivers an entire manufacturing ecosystem that draws on the solutions and expertise of the three founding companies – expertise in FDM 3D printers, quality inspection and reverse engineering.
The new technology developed by Meltio, is patented as Laser Metal Deposition (LMD). It has all the benefits of other metal technologies that exist today but includes several advanced first-of-a-kind features. These include the ability to print using metal wire and metal powder independently or both metal wire and powder simultaneously, all without a nozzle change. In addition, the available high laser power and hot wire feed options provide high material deposition rates while retaining the precision and resolution of a laser process. The technology can also perform other functions such as metal coating, texturing, polishing and cutting, all without requiring external equipment.
"The concept of Meltio 3E Technology (Easy, Efficient, Expandable) is based on three fundamental missions: to provide the market with solutions that are easy to use, highly efficient and also scalable," adds Oscar Meza. The Meltio M450 3D printer is expected to bring down the barriers to entry that currently exist for the adoption of metal solutions, thanks to its affordable price, its small size (similar to a desktop 3D printer), and its ability to easily integrate a variety of hybrid CNC machining systems, robots and gantry portable bridge systems.
What are the capabilities of this new metal technology?
Meltio can be defined as "an industrial partner that will provide disruptive technological solutions for advanced manufacturing and 3D inspection, its field of application is very broad, and covers much of the needs of today's companies related to industry 4.0." Its new system goes beyond the manufacture of metal parts, as it can replace traditional systems such as CNC or casting. "Meltio M450 can also be used to laser-coat parts. In addition, the integration of Meltio's 3D deposition modules in milling machines or in manufacturing lines allows parts to be made with hybrid manufacturing processes, which would otherwise require stocks of very large parts."
The official presentation of the Meltio M450 will take place from the 19th to the 22nd of November during Formnext, in Frankfurt, at stand C111 (Hall 12.1). "On the first day of the fair, Tuesday 19th of November at 2:30pm, we will make an official presentation at our stand for professionals and the media, and during the four days of the event we will be delighted to explain the benefits of our technology and resolve any doubts raised by the attendees," concludes Oscar.
To learn more about the technology, or obtain invitations to Formnext for free, you can register on their website: meltio4d.com.
What do you think of Meltio's solutions? Leave a comment below or on our Facebook and Twitter pages! And remember to sign up for our free weekly Newsletter, to get all the latest news in 3D printing send straight to your inbox!