Meet adidas 4DFWD: The All New 3D Printed Shoe from adidas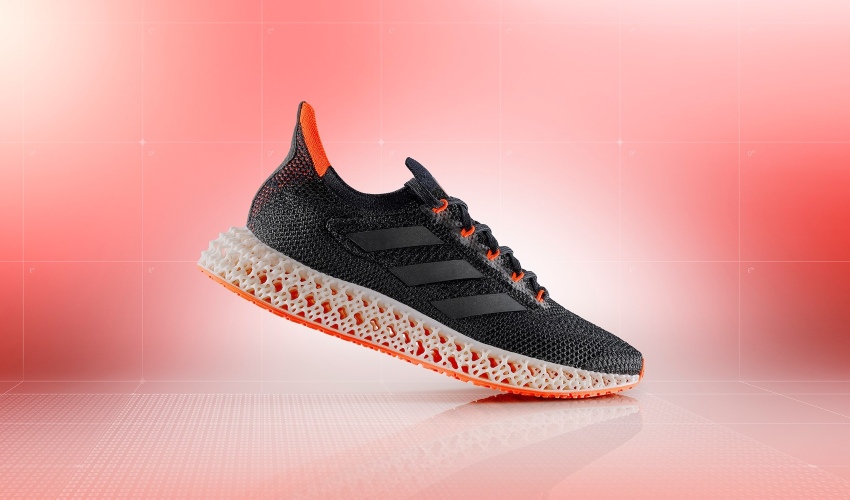 After years of combining athlete data with unique 3D printing technology, adidas has arrived at the "next step in data driven 3D printed midsole innovation," with an all new running experience – adidas 4DFWD. Partnering with Carbon, development of the 3D lattice midsole technology took four years. This combination of athlete data and Carbon's Digital Light SynthesisTM technology has enabled the companies to produce precision tuned 3D printed midsoles. 
adidas 4D footwear is one of the world's first to use this cutting-edge technology. Thanks to which, the team were able to fine tune the shoe's midsoles to specific patterns of movement, meaning that athletes can enjoy precision performance with every step. Sam Handy, VP Design, adidas Running comments, "4D technology provides us with the opportunity to design in a way that conventional foam midsoles do not allow. We took inspiration from the first generation 4D lattice midsole and set ourselves the challenge to take it to the next level. Coding millions of potential lattice structures to see if we could specifically design to counter negative mechanical forces experienced during running."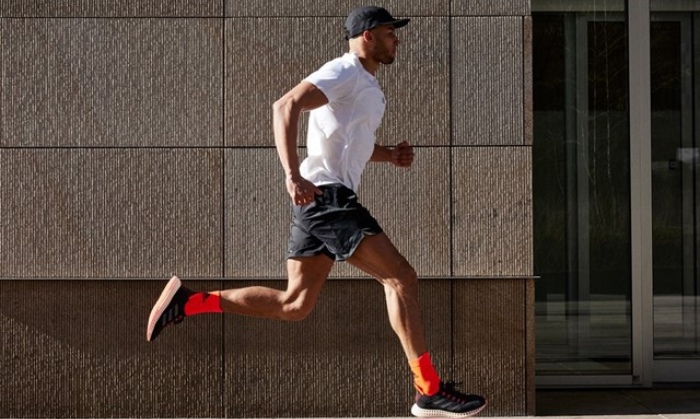 adidas 4DFWD lattice midsole resulted from this process. The bowtie-shaped FWD CELL was identified from one of five million possible lattice structures and made of 40% bio-based material. It was specifically coded to compress forward upon vertical impact. adidas 4DFWD generates three times as much forward motion under vertical loading in mechanical testing conditions, in comparison to previous generations of the shoe. Accordingly, the athlete experiences a peak braking force reduced by 15%. This is because the midsole redirects these vertical impact forces into horizontal forward motion, thus delivering a running economy matching the level of the Ultraboost midsoles in lab conditions. 
According to Alberto Uncini Manganelli, SVP and GM adidas Running & Credibility Sports, "This industry first midsole innovation positions adidas 4DFWD as our most advanced digitally printed running midsole yet and showcases the potential of 4D technology in turning physics and bio-mechanic studies into performance solutions. We cannot wait for runners to feel and experience this new product that will deliver new and exciting sensations." This was thanks to the several tests that the shoe was put through. These included a range of biomechanical testing procedures at the University of Calgary, which analysed things such as forward motion, braking force, and running economy. adidas 4DFWD also underwent extensive testing with adidas runners local to the creation team in Germany as well as a carefully selected team of high-level running creating across the USA. Additionally the shoe experienced cutting edge cognitive perception testing as Arizona State University.  
Made from recycled polyester, the new PRIMEKNIT upper is the ultimate compliment to the adidas 4DFWD, providing runners with a super-lightweight premium upper that encases the foot in a seamless sock-like fit for optimal comfort. The adidas 4DFWD itself will drop in three colorways. The first in a black and fluorescent orange colorway available to Creators Club members on May 15th. The special Tokyo Collection colorway drop will occur on July 1st and will be the main podium shoe for athletes in Tokyo this summer. On August 12th, the shoe will be made available worldwide. 
If you want to find out more information you can read the full press release HERE. What do you think about adidas 4DFWD? Let us know in a comment below or on our Facebook, Twitter and LinkedIn pages! Sign up for our free weekly Newsletter here, the latest 3D printing news straight to your inbox!
*All photos credit of adidas