MeaTech Unveils Largest Bioprinted Steak to Date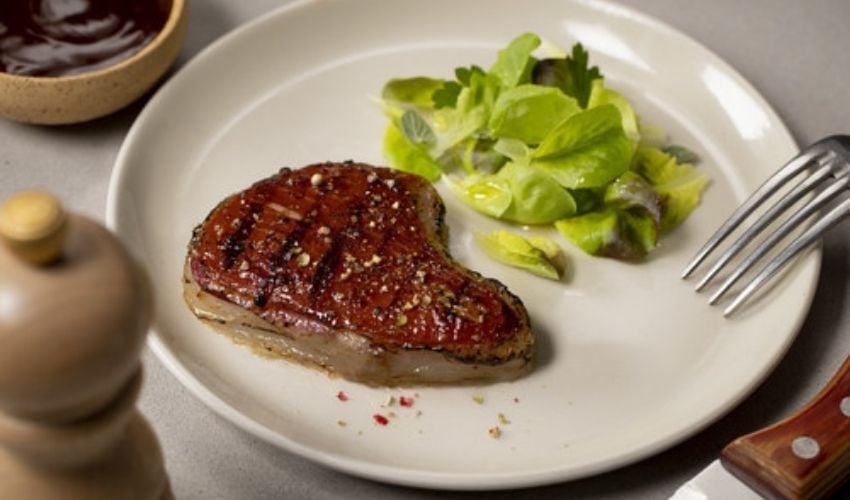 3D printed meat is back on the menu! MeaTech 3D, a company dedicated to the creation of cultured meat using 3D printing, has announced that they have successful bioprinted a 3.67oz (104g) steak, claimed to be the largest cultured steak worldwide to date. The company used their novel bioprinting method that uses real cells to accomplish this milestone. The news marks a continued progression in the world of 3D printed meat, which has been steadily growing in recent years as a way to prevent cruelty towards animals as well as in response to the increased environmental concerns connected to livestock.
To create this largest bioprinted steak, MeaTech produced cells by isolating bovine stem cells from samples and then multiplying them. These were them turned into bio-inks which could be used with MeaTech's proprietary 3D bio-printer. These inks were printed from a digital design of a steak structure and placed in an incubator to mature. It was in this last process that the printed stem cells were differentiated into fat and muscle tissue respectively, making the resulting steak much more realistic.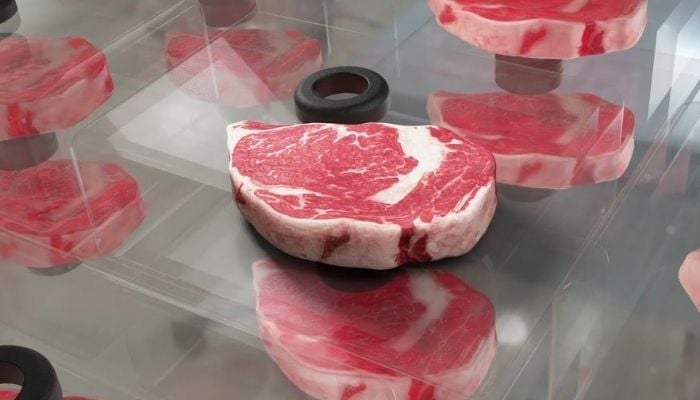 The company notes that they decided to use 3D bioprinting as they thought that it would be the best way to recreate the complex tissue patterns in steak. With this latest milestone, MeaTech  hopes to be one step closer to their goal of developing a true replacement for conventional steak. One that maximizes cell-based content rather than non-meat ingredients. This is relatively unique in the sector as instead of relying on plant proteins to make a semblance of meat, they have applied for a patent for a novel bioprinting method that would make chicken and steak products with real cells. Many of the other available 3D printed meats are plant-based, using soy or pea protein. Though this is not the first time that we have seen meat printed using cells. Back in February, Aleph Farms announced that they had created a ribeye steak by 3D bioprinting real cow cells.
Overall in the past few years, we have seen a growing trend of created 3D printed meat, both using plant proteins and cells. Based on similar ideas to the bioprinting projects that also aim to create organs, this 3D printed meat hopes to be the answer to an increasing number of environmental and welfare concerns that plague the meat industry. In addition, as MeaTech notes, their bioprinted steaks have other benefits. For example, they are faster to produce that farm-raised steak, which needs about 18 months to reach the consumer, and since it was designed without bacterial contamination risk, they hope that the bioprinted steaks will also have a longer shelf life than conventional meat. Though for now you will not find MeaTech's steaks in the supermarket, they are currently working with regulatory bodies to get regulatory approvals in order to send the products worldwide.
Sharon Fima, CEO and CTO of MeaTech, concluded: "Today's breakthrough is the culmination of over one year's efforts in our cellular biology and high-throughput tissue engineering processes, as well as our precision bioprinting technology. By bioprinting a 3.67 oz steak comprised of living tissue, we believe we have both validated our core technologies and placed ourselves at the forefront of the race to develop high-end, real cell-based cultivated premium meat products." You can learn more about MeaTech HERE.
What do you think of this bioprinted steak from MeaTech? Let us know in a comment below or on our Linkedin, Facebook, and Twitter pages! Don't forget to sign up for our free weekly Newsletter here, the latest 3D printing news straight to your inbox! You can also find all our videos on our YouTube channel.
*Cover Photo Credits: MeaTech