McDonald's will offer completely 3D printed burgers by 2020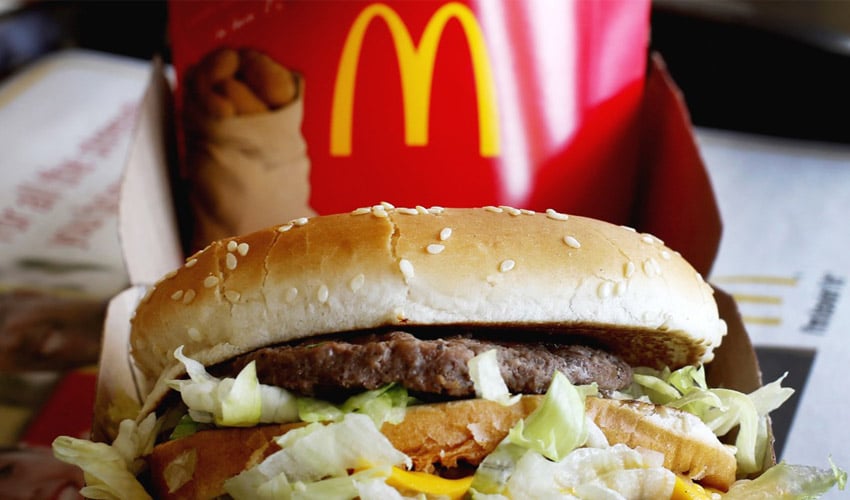 Fast food giant McDonald's has just announced the creation of a brand new 3D printed burger, its 3D Mic Mac. Restaurants should be equipped with 3D printers by the end of 2020 in order to offer this customisable hamburger. According to the company, 3D Mic Mac can be preserved for longer than traditional burgers, significantly reducing kitchen waste while maintaining the original Big Mac flavour. The 3D Mic Mac will be offered with meat or a tofu alternative to address the growing demand from vegetarians today.
A few years ago, McDonald's announced that it would print its Happy Meal toys in 3D, giving children the opportunity to choose directly what they really like. The American chain wants to go further and use 3D technologies directly in the kitchen: by offering a customisable burger that is easy to prepare and above all more durable. In fact, the 3D printed burger should have a longer shelf life to avoid being thrown away too quickly, as is unfortunately the case in many restaurants. The chain is very aware of this problem and often criticised on this subject. 3D printing could allow it to rethink the supply chain.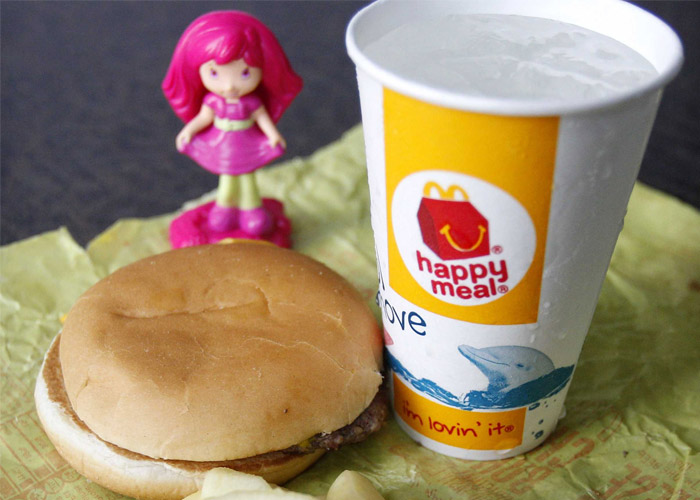 3D Mic Mac, a long thought-out project
In an official press release, John Catfish, Global Technology Senior Auditor, said: "We have been studying 3D food printing in our restaurants for the last 3 years. We aim to equip our kitchens in the United States by the end of 2020 and offer a customisable burger. We had some difficulties with the printing of the meat, especially in the preservation of amino acids and myoglobins, but our teams are confident – we have succeeded in printing the rest of the ingredients, including tofu, in 3D."
McDonald's says that the ingredients of 3D Mic Mac will all be printed in 3D, from meat, onions, to tomatoes and bread. The sauce will be the only component to be added by hand – its viscosity did not allow it to be extruded optimally. The company remains quite discreet about the technology and 3D printer used, but explains that it has worked with one of the leading manufacturers of food-based 3D printers on the market. Leslie Trout, Product Manager at McDonald's, says: "We are working with a European manufacturer of food 3D printers who has developed various machine prototypes for us, adapted to our current needs. The challenge was the consistency of our ingredients, which was different every time – our partner designed a nozzle capable of extruding these mixtures and above all a tray that adhered to the materials."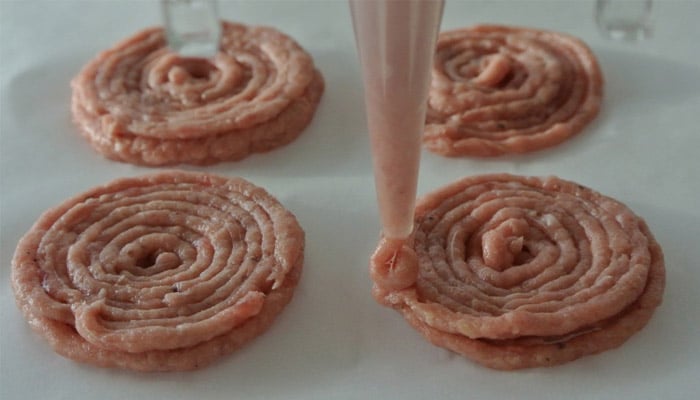 3D printing to reduce food waste
But why choose 3D printing when we know that some processes take a longer time to produce the final part? Actually, the technology should allow McDonald's to redesign its supply chain by creating the necessary amount, thereby significantly reducing the amount of waste in the kitchen. The company explains that it has developed a formulation that allows it to better preserve these 3D printed burgers while retaining their flavour. No need to throw burgers away if they are not eaten within minutes of preparation! They can even be prepared in advance. Mike Turbot, Quality Engineer at McDonald's, concludes: "3D printing will enable us to meet the challenges of our consumer society. We will be able to produce the right amount while preserving the flavour of the food. It is a fascinating technology with significant advantages in the food industry and we are proud to be the first fast food chain to offer it!"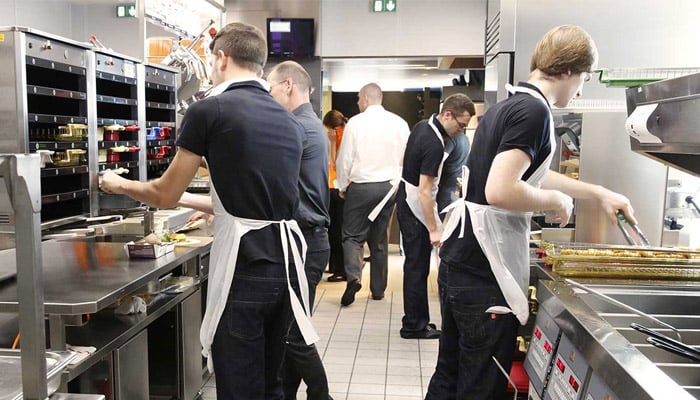 McDonald's is expected to launch its first 3D Mic Mac with meat or tofu in 2020 in the US. Find more information on the official website of the company HERE.
Would you try McDonald's 3D printed burgers? Let us know what you think in a comment below or on our Facebook and Twitter pages! Don't forget to sign up for our free weekly Newsletter, with all the latest news in 3D printing delivered straight to your inbox!