Matt Harkness is Recycling PLA Waste Using Tattoos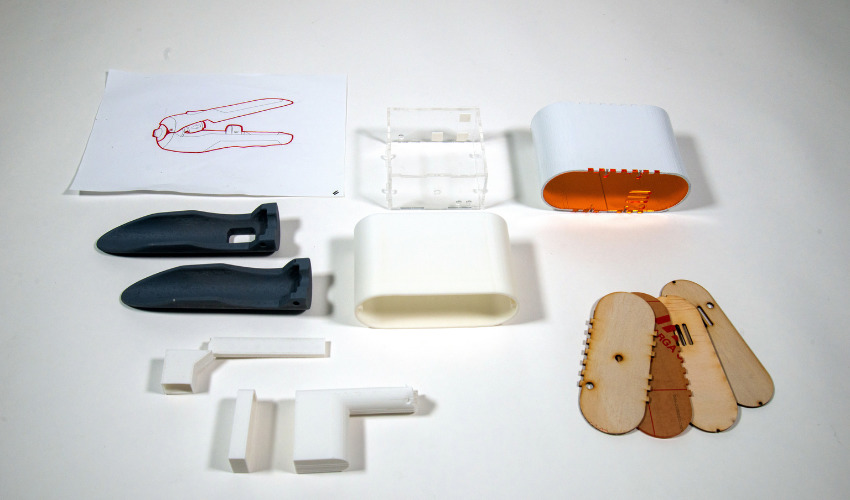 The 3D printing filament PLA is often advertised as environmentally friendly since polylactic acid is largely made from renewable raw materials such as corn starch. Thus, products made from PLA are able to be labeled "biodegradable." This eco-stamp can therefore be misleading for some consumers, as many believe that this can be equated with "compostable". However, Australian artist Matt Harkness, among others, knows that this is not quite true. With his projects, he wants to raise awareness of the environmental impact of 3D printing, in his very own way. And one of his options for 3D printer waste will certainly get under your skin. The artist has found his own innovative way to recycle PLA waste, through tattoos on the human body. We explain what's behind the artist's somewhat eccentric idea.
Man as a recycling facility for PLA
Matt Harkness is an Art, Design and Media PhD student at the University of New South Wales. His "biorecycling machine" is a concept that converts 3D printing waste granules into a PLA polymer ink that can be placed under the skin using a special apparatus. Once the PLA then enters the person's skin layer, the hydrolysis process begins. Polylactic acid microplastic particles are slowly converted into lactic acid, carbon dioxide and water. After thirty weeks, the body has completely "recycled" the PLA particles and excreted the components through urination or respiration.
According to the artist, the biorecycling machine is a hypothetical way to naturally compost PLA waste generated by 3D printing. The artist notes that microplastic particles are already found inside about 50% of all humans anyway. With the biorecycling machine, Harkness has found a creative way to draw attention to the sometimes reckless marketing of bioplastics by manufacturers. He also wants to raise awareness among the maker community. In the growing trend to have a desktop 3D printer at home, the Australian sees the danger that this will lead to a significant amount of additional plastic waste. Because precisely because manufacturers like to advertise their filaments as environmentally friendly, many private users do not know that the waste cannot simply be disposed of in the household compost garbage can.
Composting PLA requires stringent requirements
We have already questioned the sustainability of PLA in the past. PLA waste is biodegradable, but can only be broken down in an industrial composting plant. This means that the material will only decompose if the conditions are right. It requires a controlled temperature (55-70ºC/131-158ºF), moisture and the presence of microorganisms. Parameters that are not fulfilled by a domestic composting bin. Therefore, PLA cannot be disposed of together with egg or banana peels, for example. In this context, Harkness criticizes the lack of infrastructure of such industrial composting facilities, in addition to the marketing of the manufacturers, which often do not sufficiently cite the specifications for disposal. Thus, in addition to the general public's awareness, the necessary recycling collection points are also lacking. In addition to his biorecycling machine, the Australian artist also recycles 3D printing waste into household items and furniture. These include a dustpan and hand brush made from melted PLA 3D printer waste. In doing so, the artist makes it clear that the lack of recycling options for plastic waste cannot simply be swept under the rug. You can find out more about Matt Harkness' biorecycling machine and his other projects HERE.
What do you think of the biorecycling machine? Would be willing to dispose of PLA waste using your own body? Let us know in a comment below or on our Facebook, Twitter and LinkedIn pages! Sign up for our free weekly Newsletter here, the latest 3D printing news straight to your inbox!
Thumbnail Photo Credits: Matt Harkness