Materialise Officially Acquires Link3D in $33.5 Million Deal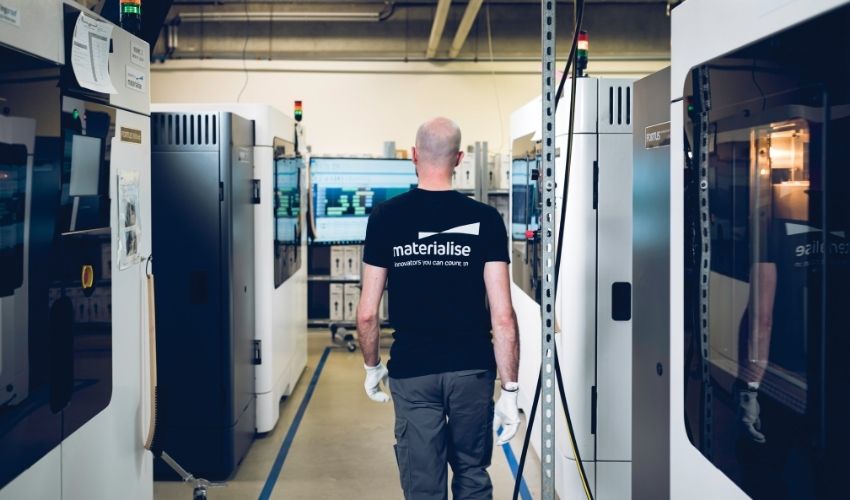 Back in spring of this year, Materialise made headlines with its acquisition of the purchase option for software manufacturer Link3D. Now, the leading manufacturer of 3D printing solutions intends to exercise the call option and acquire 100 percent of Link3D's shares by the end of this year. The $33.5 million deal is expected to offer many benefits, especially to customers of the two companies. In the future, Materialise wants to offer users a cloud-based software platform on which they can find a growing number of tools to control and automate the 3D printing process. We take a look at the background to the acquisition.
Materialise, headquartered in Leuven, Belgium, was founded in 1990 and is now one of the leading providers of 3D printing solutions with several offices worldwide. In addition to a wide range of software products, Materialise is also a service provider with projects using various 3D printing processes. Link3D was founded in 2016 with the mission to help users take control when using additive manufacturing. With software such as MES (Manufacturing Execution System) and other AM workflow solutions, the U.S.-based company targets companies looking to maximize production capacity and scale production. Customers include industry-leading 3D printer manufacturers such as EOS and 3D Systems. Although Materialise already offers production management software in the form of Materialise Streamics, the acquisition of Link3D will bring many benefits for users.
The acquisition is intended to expand Materialise's software suite
The acquisition is part of Materialise's strategy to offer customers a cloud-based software suite for additive manufacturing. With the acquisition of Link3D, the platform can be expanded to include new tools and is expected to offer users more flexibility in managing their production processes. Especially for customers aiming at mass 3D printing, Link3D's software solutions could generate the advantage of streamlining and accelerating workflows.
"Materialise continues to lead the way in advancing the AM industry and this acquisition strengthens our position in the high-growth manufacturing market," said Fried Vancraen, CEO of Materialise, before continuing, "As companies accelerate the adoption of additive manufacturing into increasingly digital production environments, they require a strong and unified AM software platform. Today's announcement creates a merger of forces that serves as the foundation for such a scalable and sustainable platform."
Link3D is also convinced that the acquisition offers its own customers significant opportunities to optimize their manufacturing projects. If Vishal Singh, CTO and co-founder of Link3D, has his way, the merger of the two software giants represents a promise to digital manufacturing. In particular, he said, seamless access to Materialis' Magics 3D Print Suite will be of great interest to Link3D users. In the future, they will be able to prepare parts with the software before printing and automate the 3D printing workflow with tools from the same software platform.  You can learn more in the press release HERE.
What do you think about the acquisition of Link3D by Materialise? Let us know in a comment below or on our Linkedin, Facebook, and Twitter pages! Don't forget to sign up for our free weekly Newsletter here, the latest 3D printing news straight to your inbox! You can also find all our videos on our YouTube channel.
*Cover Photo Credits: Materialise