Materialise and Proponent Sign Agreement to Increase Additive Manufacturing in Aerospace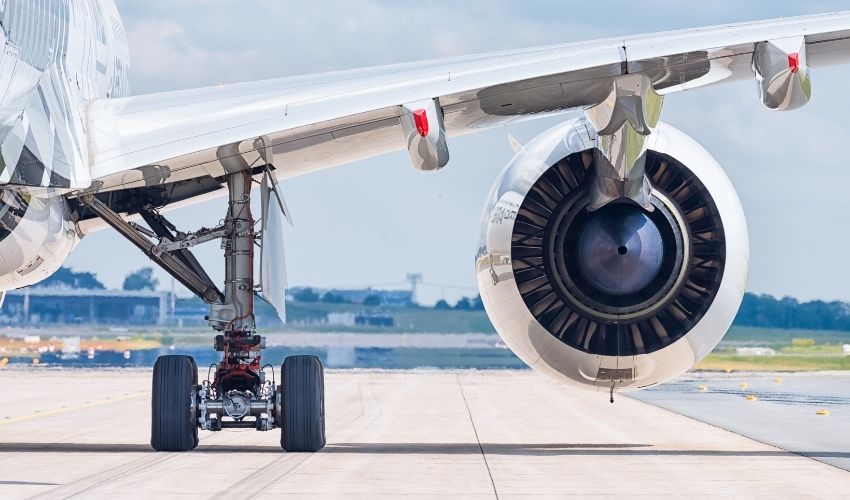 Materialise continues to solidify it's presence within the additive manufacturing (AM) aerospace industry! Just a few months since Airbus qualified the manufacturer to be one of only two companies (including EOS) to be their supplier for flight-ready, 3D-printed parts, they have now announced a new partnership that they hope will even further raise the profile of 3D printing in the sector. Along with Proponent, a Californian company which is the world's leading independent distributer of aircraft parts, they are working to create a one-stop-shop for 3D printed aircraft needs.
The partnership is a logical one for the industry. Proponent is known for providing traditional distribution services to airlines, MROs and OEMs, shipping over 54 million parts a year to over 6000 aerospace customers. These are notably centered on applications like cabin interiors, engines, airframe and cockpits. Meanwhile, Materialise is one the leading 3D printing companies in the aerospace sector. As previously mentioned, they are one of the two companies that create end-use parts for Airbus, and are the only company to do so using two 3D printing technologies, including selective laser sintering (SLS). According to their press release, they have sent an estimated 26,000 parts per year for the Airbus A350 system.
Though the agreement itself centers on exploring ways to help aerospace OEMs access the benefits on 3D printing, they do have an ultimate goal in the industry. This is to essentially create a digital supply chain enabling on-demand manufacturing, essentially a one-stop shop for 3D printing for aerospace. This is particularly interesting because while there are  a number of 3D printing service providers around the globe, they mostly do not specialize in one specific industry, rather having a few for which they make parts. Additionally, this would make 3D printing much more accessible for MRO (Maintenance, Repair and Operations) services, a domain in which the technology is often used.
Andrew Todhunter, Proponent CEO concluded: "3D printing represents an opportunity to help our OEM and Supplier Partners to become mocre efficient in their supply chains and complements our stocking distribution model. Producing customized parts or small production runs through AM gives us an opportunity to source on-demand, sustainably, and avoid high minimum order quantities. Our customers get what they need, when they need it, and OEMs avoid the cost and risks that come with manufacturing these parts." You can learn more in the press release HERE.
What do you think of this partnership between Materialise and Proponent? Let us know in a comment below or on our Linkedin, Facebook, and Twitter pages! Don't forget to sign up for our free weekly Newsletter here, the latest 3D printing news straight to your inbox! You can also find all our videos on our YouTube channel.
*Thumbnail Photo Credits: Julian Herzog, CC BY 4.0, via Wikimedia Commons