Materialise 3D Prints 2,000 Parts for the Latest Bike From Pinarello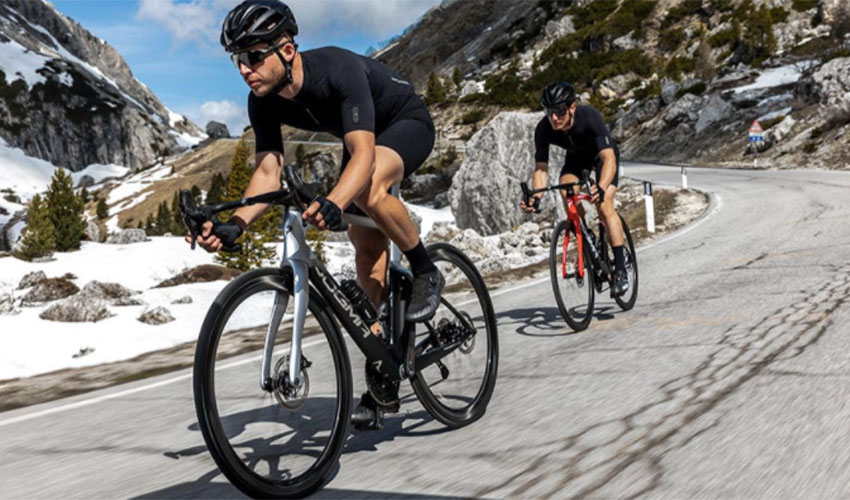 Once again, 3D printing is making its mark on the field of cycling! Like Canadian start-up Kupol, which 3D printed modular bicycle helmets, many companies are using additive manufacturing to design sports equipment. And it is clear these initiatives are multiplying. In order to manufacture its latest bike, Dogma F, the Italian company Pinarello called on the services of Materialise, a company specializing in 3D printing. Thanks to this partnership, the two companies have manufactured a bike that is half the weight, making it perfect for competition.
Founded in 1990 in Leuven, Belgium, Materialise is one of the leading 3D printing services. The Belgian company, which assists a variety of industries, has helped Pinarello come up with a bike that stands out from the competition. "The challenge for Pinarello R&D was really to focus on weight reduction," says Maurizio Bellin, Chief of Operations at Pinarello. "When cyclists are climbing and sprinting many kilometers against the wind, the lighter the bike, the faster you go. This is why we aimed for the minimum possible weight." To design the part, Materialise used metal 3D printing, and took advantage of the opportunities the technology offers, including design freedom and manufacturing speed.
2,000 3D printed parts in less than a month
To meet Pinarello's needs, Materialise had to be flexible, but above all fast. Indeed, the Belgian company 3D printed no less than 2,000 parts in just 3 weeks. Philip Buchholz, technical project manager at Materialise, explains the process: "We had to introduce industrialization within our production chain. We did so by designing a part and a process that needed no support structures or manual post-processing steps. Eliminating these steps saved us a lot of time during manufacturing. We also created a custom printing parameter set that sped up printing time, met the required material properties, and made the project feasible by optimizing costs." In this way, and by using the powder bed laser fusion process, the 3D printing department was able to produce enough parts in less than a month, which would have been impossible to accomplish using traditional manufacturing methods.
As previously explained, Pinarello turned to Materialise and 3D printing not only to produce parts quickly, but also to reduce the weight of the bike components. And the gamble paid off! The final 3D printed part made from titanium is 42.5% lighter than parts made from aluminum using conventional manufacturing processes. A success for Materialise and Pinarello, who have once again demonstrated that 3D printing is capable of evolving traditional manufacturing methods, thanks to the many advantages offered by additive manufacturing. You can find out more HERE.
What do you think about the partnership between Materialise and Pinarello? Let us know in a comment below or on our  Facebook and  Twitter pages. Don't forget to sign up for our free weekly newsletter, with all the latest news in 3D printing delivered straight to your inbox!
Thumbnail Photo Credits: Materialise