NanoHack, an open-source 3D printed mask against COVID-19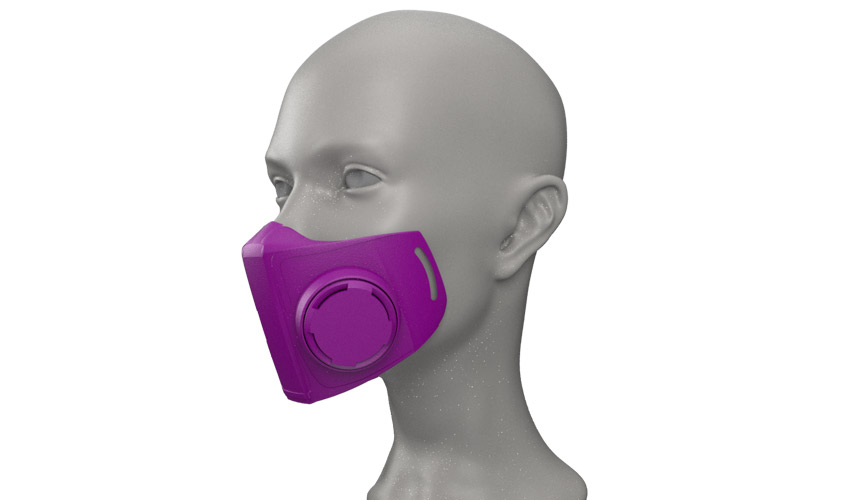 *This device has not been certified. Before you begin 3D printing this medical device, you should check with industry professionals what material to use, what measures and precautions to take, etc. Medical validation is required before using this mask. 
The manufacturer of 3D printing materials Copper3D has just put online an open-source STL file of a N95 mask, which can be 3D printed and used against the COVID-19 virus. Its Hack The Pandemic initiative is global and aims to mobilize all manufacturers of machines, fablabs, printing services, etc. to create these masks quickly – the lack of which is a burden for hospitals and healthcare professionals. For some, it is difficult to be entirely reassured about the effectiveness of the mask called NanoHack, however, the company claims that many scientists are behind this project and that a patent application has been filed. Copper3D is a new player in the medical field, nevertheless the various products it has developed, including its antibacterial materials based on copper nanoparticles, do suggest that its solutions are effective.
Of course, there is a lot of talk about the N95 mask at the moment. It is designed to provide respiratory protection for its wearer, with a filtration efficiency level of 95% against particles present in the air. It would therefore allow to reduce the risks of contamination in the current context, and it is more effective than disposable masks (also short in supply). Additive manufacturing could help to cope with this shortage, however, beware, a 3D printed mask is likely to be less effective than a traditionally designed mask. But in the face of emergency, it is a viable alternative.
NanoHack, an open-source mask against COVID-19
The mask imagined by Copper3D should be antiviral, reusable, modular, washable, recyclable, and affordable. A traditional mask must be thrown away after some time (about 8 hours according to the Chilean company). The manufacturer immediately put the corresponding STL file online so that as many people as possible could print it and offer it to those in need. It also registered a patent.
Daniel Martinez, Innovation Director of Copper3D explains: "The current virus has caused a breakdown in distribution chains around the world. We know that 3D printing can help, but it still takes time – typically it takes about 2 hours to print these masks so it forced us to think collaboratively. We needed a distributed manufacturing concept, with networks of 3D printers running 24/7 to make a large quantity of masks in a short period of time. That's why we decided to coordinate a global network of startups, manufacturers, universities and partner companies to help us print these masks."
According to Copper3D, NanoHack incorporates a scalable filtration system that uses a copper nanocomposite that has been proven to broadly inactivate viruses. This system would include several layers of different geometries to ensure effective filtration of fine particles. The mask is to be printed in several parts and then assembled; the company gives clear instructions on its site.
Other initiatives around the world
You can find on the Cults platform a STL file to print its protection mask against COVID-19. It can be 3D printed in PLA and with a layer thickness of 2.5 mm. Keep in mind that it cannot be guaranteed that it will be completely efficient.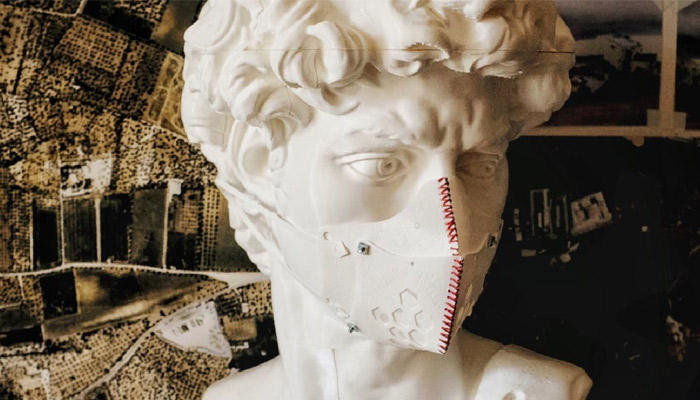 Finally, you should know that the European Commission has made an urgent request for more masks and fans for breathing apparatus. Mobility Goes Additive acts as an intermediary between the players in the additive manufacturing industry who could design these parts and the commission. Do not hesitate to send them all your ideas!