Markforged launches two new industrial printers: the X3 and X5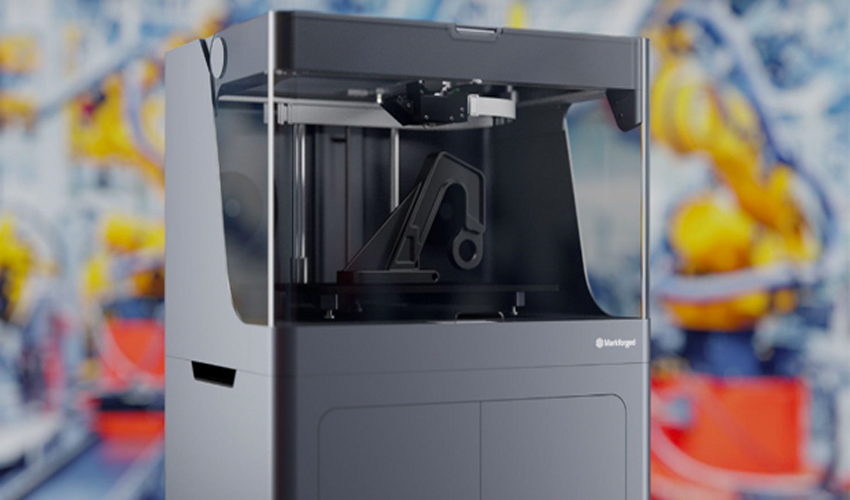 In less than 3 years, American 3D printing company, Markforged, has managed to position itself as one of the leaders in the 3D printing industry, with their main mission being to make additive manufacturing more accessible to people and industries. Today, this is a mission that they continue to follow, with their latest proof in the announcement of two new printers, the X3 and X5.
Markforged has become one of the main brands in 3D printing that has created 3D printers that have the ability to move between materials like strong carbon fiber and metal, with the Metal X coming to mind. In addition to their strong position in the industry in this regard, the company has also seen an increase in growth of 300%. A growth that may be related to their many partnerships with big wigs such as NASA, Google, Ford, and General Electric to name a few.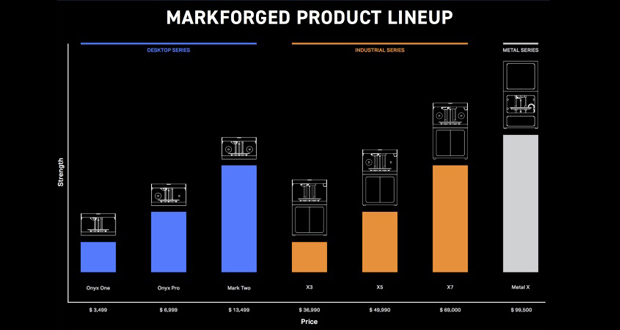 While the new Makerforged 3D printers have been created for more industrial 3D printing industries, these latest additions will give more choices and options when choosing a 3D printer to their current clients as well as open up their 3D printers to even more industries. Something that has not yet been successfully achieved by other companies.
"For 30 years, 3D printing customers have been forced to accept trade-offs between strength, time, and affordability – lacking the opportunity to benefit from all three. With the complete Industrial Series and new Metal X printer, these trade-offs no longer exist. Customers can now, with ease, print same-day parts that optimize strength and affordability for their specific needs" said Greg Mark, Markforged's founder and CEO.
The X3 and X5 will join the new line of 3D printers from Markforged. The X3 will be the first printer to be released, going for a price of $36,990. This printer will produce parts that are specially engineered for their strength and will print with Onyx, a carbon fiber nylon that is capable of withstanding high temperatures.
As for the X5, it will also print with Onyx, but it will have other features that will make it stand out from the X3. Other than its price of $49,900, one of its main features is its ability to reinforce its parts using a fiberglass filament, which makes the objects 19 times stronger and 10 times more rigid than those produced using conventional plastics.
A great benefit for smaller industries or companies is the upgrade program that is offered by Markforged. For companies who are thinking of buying one of the new Markforged 3D printers, they will be able to take advantage of not only owning an X3 or X5, but it will allow them to upgrade to the newer models in the future. With this program, it is a win-win situation for both the company and Markforged as the company will stay up-to-date on the latest 3D printers from Markforged, while Markforged keeps business centered around them, allowing them to keep their number one position in the 3D printing industry.
Are you interested in purchasing one of the new 3D printers from Markforged? Let us know in a comment below or on our Facebook or Twitter page! Don't forget to sign up for our free weekly Newsletter, with all the latest news in 3D printing delivered straight to your inbox!