Markforged to Merge with One and Go Public on New York Stock Exchange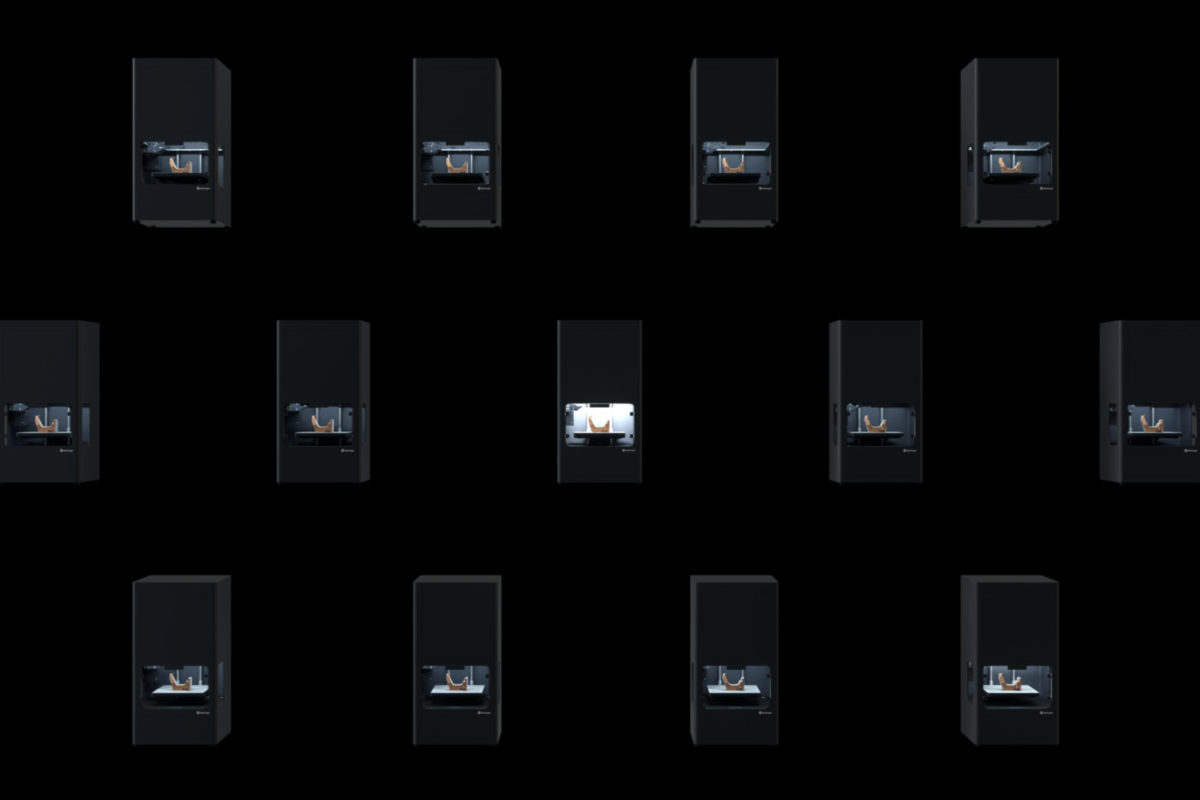 Markforged, the creator of the Digital Forge, an integrated metal and carbon fiber additive manufacturing platform, has announced that it has entered a definitive agreement to merge with one, a special purpose acquisition company founded and led by technology industry veteran Kevin Hartz. The goal of the merger is to have the combined company go public on the New York Stock Exchange under the retained Markforged name. Recently, the 3D printing industry has shown its dynamism, with acquisitions and mergers throughout the beginning of 2021. Markforged, one of the major players in the industry, adds to this with this announcement.
Markforged is already an established name in the 3D printing industry. According to the company, their products are already in 10,000 facilities across 70 countries and they have printed more than 10 million parts. They are involved in the entire product development lifecycle, and have more than 170 issues and pending patents. They have shown a strong track record of growth since their founding, generating a revenue of approximately $70 million in 2020. Kevin Hartz, Founder and CEO of one, clearly agreed, commenting, "Markforged has already reinvented the additive manufacturing industry and is well-positioned for robust growth benefiting from the velocity of digitization. We're thrilled to be working closely with the entire Markforged team, comprised of highly engaged founders, visionary leaders and world-class engineers, uniquely positioned to lead a revolution in modern manufacturing."
In general, it is clear that the additive manufacturing industry is growing rapidly, with it expected to be worth $18 billion in 2021 and projected to reach $118 billion in 2029. This past month, we have also seen dynamic movement in the industry, with acquisitions and mergers, such as Stratasys acquiring RPS, Protolabs acquiring 3DHubs and stocks soaring. Business reports covering the 2020 period have also shown that investments in AM have paid off, as AM continues to be one of the few industries that not only was not as negatively affected by COVID-19, but that also managed to grow in this time.
Markforged's Transaction: Merge with One and Go Public
According to PR from Markforged, the combined company will have an estimated post-transaction equity value of approximately $2.1 billion at closing. The transaction itself will provide $425 million in gross proceeds to the company, assuming no redemptions by one shareholders. Markforged plans to use these net transaction proceeds to support Markforged's growth across key verticals while also strengthening its competitive advantage by allowing it to develop new products, proprietary materials and expanded customer use cases. The transaction has been unanimously approved by the board of directors of both companies and is expected to close in the summer of 2021. Current Markforged shareholders will hold approximately 78% of the issues and outstanding shares of common stock immediately after the closing.
Markforged is also excited about this next step, with Shai Terem, the President and CEO of Markforged stating, "Our mission and vision are to reinvent manufacturing by bringing the power and agility of connected software to the world of industrial manufacturing. Today is a pivotal milestone as we progress towards making that vision a reality. We're focused on making manufacturing even better by capitalizing on the huge opportunity ahead, and we are making this important leap through our new long-term partnership with Kevin Hartz and the entire team at one." You can check out Markforged newly released investor video below and you can read more about Markforged going public in its press release HERE.
What do you think of this merger and Markforged going public? Let us know in a comment below or on our Facebook, Twitter and LinkedIn pages! Sign up for our free weekly Newsletter here, the latest 3D printing news straight to your inbox!