Markforged Releases Blacksmith, an AI-Powered Software for X7 3D Printers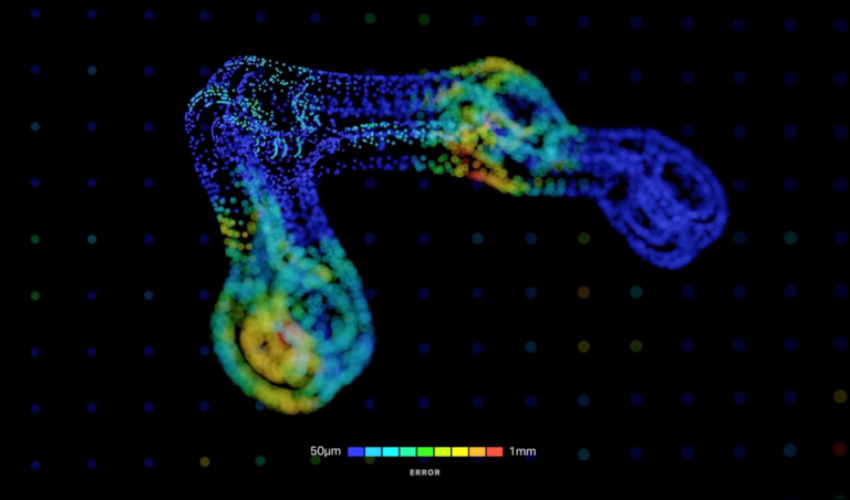 Markforged announced last week that its AI-powered Blacksmith software will be immediately available for Markforged X7 printers. Artificial intelligence (AI) is a term that has been increasingly thrown around when we talk about additive manufacturing. And really that is not surprising, in and of itself, AI is the idea that a machine can solve a problem without the need for human intervention just based on previous data. Of course, this would be extremely attractive to the AM sector, especially as combining 3D printing technologies with AI could increase the performance of a 3D printer by reducing the risk of error and facilitating automated production, especially important for industrial applications. The release of Blacksmith marks a large step forward in the journey towards autonomous additive manufacturing, enabling 3D printers to intelligently adapt themselves and account for variables that could affect a part as its printing, allowing the machine to print accurately and precisely the first time.
According to Markforged, Blacksmith connects part design, production and inspection with the ability to learn through artificial intelligence (AI). What is especially interesting about the technology, is that it will leverage learning from across the printer fleet, making it particularly attractive to industrial applications. The larger the fleet, the greater amount of data to be shared for the AI, which in turn should make it more reliable. This will enable greater accuracy for the manufacturer as well as bringing resiliency and agility to their supply chain.  As Kelly Puckett, senior engineering manager for additive manufacturing at Dana incorporated explains: "Markforged's Blacksmith enables dimensional confirmation of additive parts straight off the print bed, giving engineers confidence that the parts are within spec prior to use. There is no need for secondary systems, additional equipment or separate databases for results – all of which help streamline workflows and get us to market faster. Blacksmith also allows for comparative data when printing the same part in multiple locations around the world."   
Another benefit of Blacksmith is that it has been designed to also cut waste and save time. Part of this is thanks to simplicity of the system as well as the closed loop processing. Manufacturers will be able to print and scan a part simultaneously, enabling better inspection of the inner part structure, usually impossible in a single step. This means that the software will be able to then determine how close the printed part is to the intended design, using X7's existing integrated laser micrometer and a patented smart scanning process to securely measure parts as they are printed. 
For David Benhaim, CTO and cofounder of Markforged, Blacksmith represents the future of additive manufacturing: "We knew that it would only be possible to reinvent manufacturing with a software-first approach to building hardware. Blacksmith fundamentally changes the way engineers think about additive manufacturing. For the first time, they will have confidence that their parts will perform as expected without a time-consuming process. Blacksmith makes our platform smarter and is the next step on our roadmap to bring the agility of software to the world of manufacturing."
Blacksmith is available already as a software subscription of all cloud-connected Markforged X7 printers. However, it should be noted the software will require an OEM-certified reference bed calibration, making it more suited to industrial applications. You can find out more about the software on Markforged's website HERE.
What do you think of Blacksmith? Let us know in a comment below or on our Facebook, Twitter and LinkedIn pages! Sign up for our free weekly Newsletter here, the latest 3D printing news straight to your inbox!