MAMEHA combines beauty and 3D printing technology to deliver sustainable skincare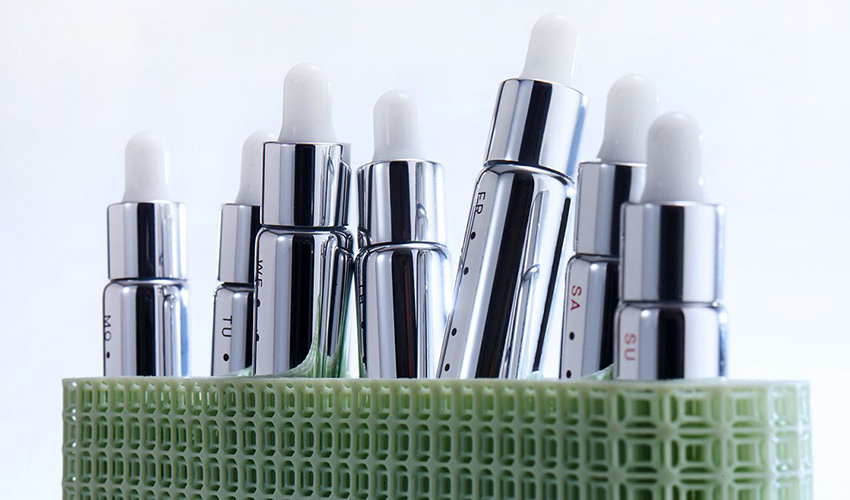 The minimalist Japanese-inspired startup, MAMEHA, aims to deliver high-quality skincare with a gender and ethically neutral design. The new ethical brand will kickstart a crowdfunding campaign on September 8th to launch its 7-day serum programme to the world. The serums, a total of 7, provide specific daily treatments for long-lasting health from Monday to Sunday. What is interesting with this product is the use of 3D printing technologies to advance he company's mission of providing an ethical and sustainable skincare product.
The company explains that the packaging has been manufactured with zero-waste thinking and 100% recyclable materials. Developed by the well-known designer Ross Lovegrove, he comments: "I believe there is a new opportunity here to rethink the model and that is why for MAMEHA, it's been imperative to focus upon using the lightest, the most efficient and the most recyclable materials, designing with only the essential and minimum number of components that can be easily disassembled by hand."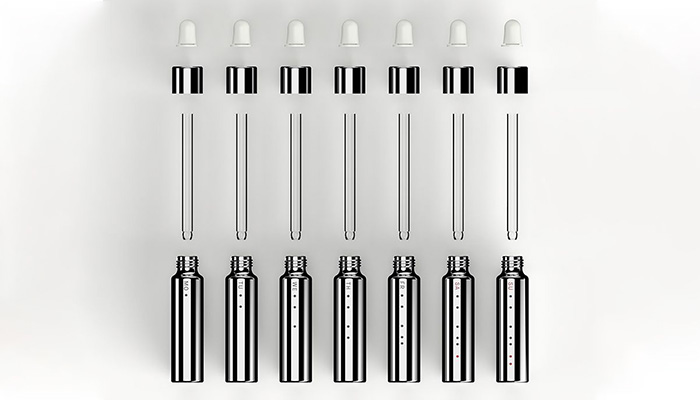 This is not the first time designers have praised 3D printing for its ability to promote circular economies and sustainability. For example, the designer Julia Daviy is doing the same in the fashion industry, by imagining zero-waste pieces she is showing other designers that it is possible to rethink design to reduce material waste. Of course, this is not the only benefit of additive manufacturing, the new level of design freedom it enables also provides a tool for designers to innovate, think of new forms and functions.
In the case of MAMEHA, the product is made of only 4 components, using just 2 material technologies to manufacture a glass and polymer structure. Ross Lovegrove explains that this is what keeps the serums fresh and airtight at all times. To create the container, the company worked with OECHSLER, using Carbon Digital Light Synthesis™ technology. In some ways, DLS works in a similar way to the well-known SLA 3D printing process in the sense that it uses a light source to harden a liquid photopolymer. Its main benefit is the rapidity of the manufacturing process, which contrary to SLA, is much quicker.
Therefore, MAMEHA achieved 80% less glass than the average container. Additionally, the minimalist serums' scientific glass and polymer bottles are easily recyclable and feature an innovative UV reflecting coating to ensure perfect preservation of the formulas. Nevertheless, Ross Lovegrove explains that working on product packaging was not obvious to him. The end result is a sustainable but still highly disposable product. He comments: "Product packaging has always been a delicate subject for me because of its disposable nature, so I look towards art and technology to lift its sustainability with beauty and logic. The cosmetics industry produces billions of items a year, often made from pristine materials. The majority of these materials automatically become landfill and are rarely recycled." You can find more information about the Kickstarter campaign HERE.
What do you think of the MAMEHA collection? Let us know what you think in a comment below or on our Facebook and Twitter pages! Don't forget to sign up for our free weekly Newsletter, with all the latest news in 3D printing delivered straight to your inbox!