MakerOS releases version 2.0 to sync 3D printing teams with their clients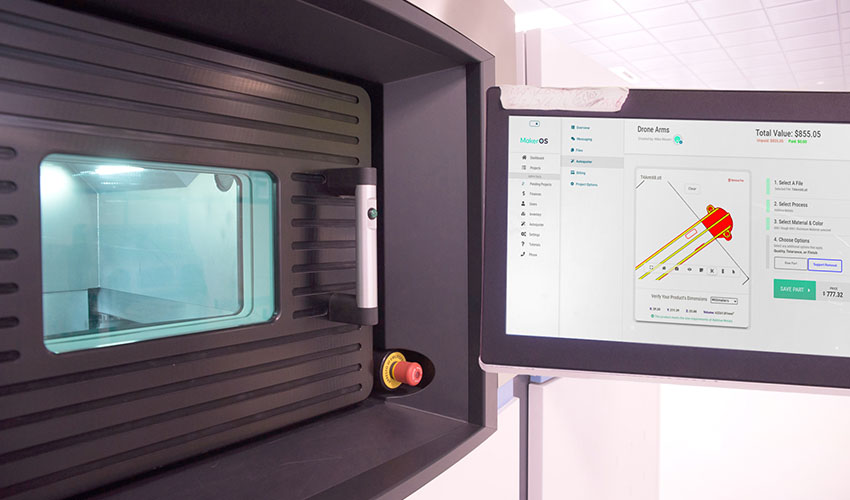 MakerOS, a startup based in New York City and Detroit, launched a collaboration platform for 3D printing businesses back in 2015. Given the challenges 3D printing companies were facing when managing various client projects at the same time, the MakerOS team decided to launch an online platform that would allow employees and clients to communicate, submit projects, view updates, access files, invoices, and more, all on one secure dashboard. The ultimate aim of the platform is to improve client workflows and increase companies' profits. 
As the additive manufacturing market continues to mature, companies in this space are looking for more efficient solutions, which is why MakerOS is pushing to offer the latest tools to facilitate their work. Recently, the startup released version 2.0 of their collaboration platform for 3D printing and digital fabrication teams. What updates MakerOS released with version 2.0?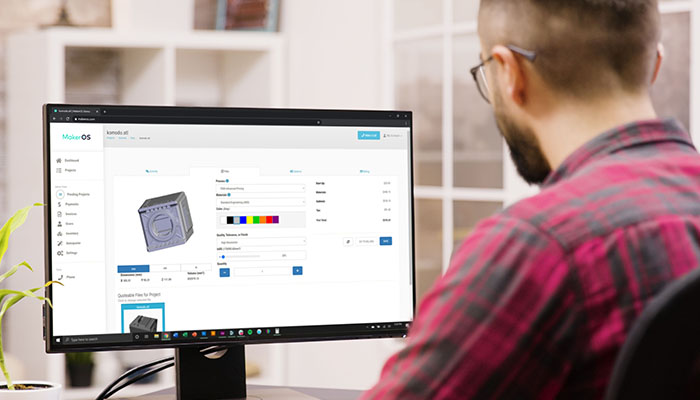 The startup explains that there are many tools necessary to manage the day-to-day operations of a 3D printing company, which is why providing all these tools under one platform brings a boost in efficiency. As mentioned, with the launch of its collaboration platform, MakerOS developed the tools to streamline all fabrication related activities. More precisely, the startup created an automated quoting system to price out new projects, a 3D viewer to analyse CAD files, a file hosting service to share and access files, an inventory management system to track parts, and an accounting system to execute billing and invoices. Communication between clients and employees is also facilitated thanks to the platform. 
With version 2.0, MakerOS brought significant updates to the automated quoting system, also known as the Autoquoter, to the 3D CAD file viewer, client portal, and the new project board system. The Autoquoter allows to instantly quote parts clients want to manufacture. Once clients have defined from an array of custom parameters what they are looking for, the system analyzes the CAD data for manufacturability and provides a cost analysis of the parts. The main benefit of this process is that engineers can spend more time on production instead of doing these calculations themselves, additionally, sales staff are directly informed of clients' needs. 
In this new release, the MakerOS platform also enables clients to be included in the project workflow at a higher level than before. This heightened level of client participation is achieved with updates to the client portal, which is the client's view of their projects and the rest of the platform. Instead of emails, the communication hub is where all messaging between the team and clients takes place. Project managers and their clients can attach CAD or other files to their messages easily, which are then stored inside the project's file repository. Finally, the platform also acts as a project management tool by showing all project statuses in one place, as well as tracking project completion automatically.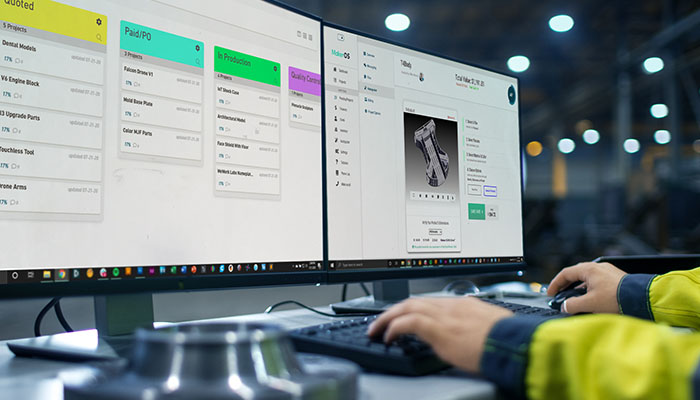 Ultimately, the MakerOS platform was designed to consolidate disparate software platforms and act as a fully functional business operating system for 3D printing and fabrication teams. John Kray, Founder and CEO of Hydra Research, an industrial 3D printer manufacturer in Portland, comments: "MakerOS has really streamlined our project management for our 3D services. The biggest benefit we have seen is the ability to have all communication, CAD/reference files, and invoices accessible in one easy to use online portal. This is miles better than having all this information scattered through multiple email threads with our clients. I also like the ability to track project progress by stages, which helps keep things moving and makes our clients feel like they know exactly where their project is at." If you're curious about this solution, you can find much more information on MakerOS's official website. 
Are you interested in a collaboration platform for your 3D printing business? Let us know in a comment below or on our Facebook and Twitter pages your comments. Don't forget to sign up for our free weekly Newsletter, with all the latest news in 3D printing delivered straight to your inbox!