PrintParts Partners with MakerGirl to Bridge STEM Gender Gap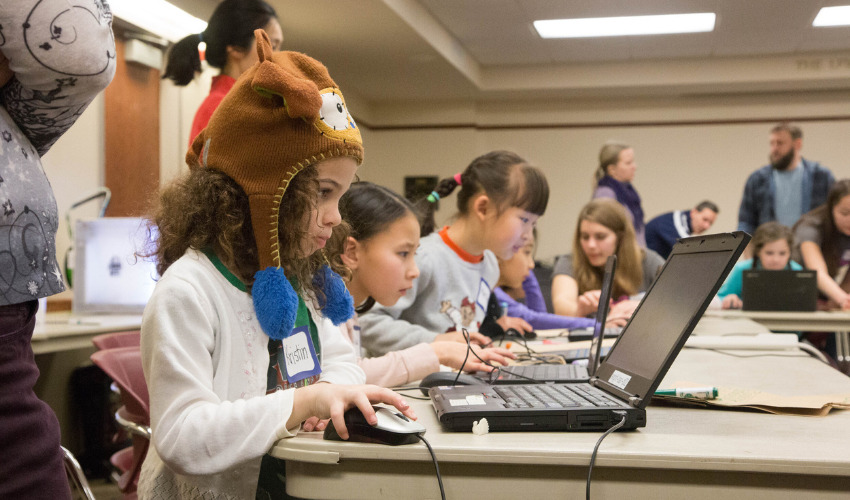 Even with the advances made in recent years, women continue to be disproportionately unrepresented across STEM (science, technology, engineering, and math) industries, and in leadership positions in the technology sector. In 1970, women made up a mere 8% of STEM workers, in 2019, that number was still sitting considerably low at just 27%. Through various educational programs, the New York City-based non-profit, MakerGirl, aims to bridge the gender gap in STEM. The organizations' latest partnership with additive manufacturing company PrintParts is designed to introduce young girls to 3D printing through engaging programming. MakerGirl's upcoming summer sessions feature two curriculum levels — Level 1 'Introduction to 3D Printing' featuring virtual sessions throughout the summer, and Level 2 'Inventor Series' which is a week-long day camp.
MakerGirl STEM Programs
In 2020, many extra-curricular programs were faced with the challenge of designing programming that would be available remotely. MakerGirl successfully transitioned their sessions to a virtual curriculum and they were even able to increase the number of girls that participated — providing 93 sessions to 566 young girls in 28 states, plus 3 additional countries. MakerGirl intends to double its 2020 impact by providing educational programs to 1,000 girls — totally free of charge. "Throughout this unprecedented time, MakerGirl has been able to create virtual educational experiences that have allowed girls to continue their STEM education outside of the classroom," says MakerGirl CEO, Mary Hadley. "During this transition to the new normal, MakerGirl will continue to grow, reach rural areas, and educate girls of all backgrounds. We are so grateful for PrintParts' support to make this possible by providing scholarships for girls everywhere."
PrintParts Prototyping & Manufacturing Solutions
PrintParts is a 3D manufacturing lab headquartered in Manhattan, New York with capabilities including prototype production, high-quality samples, and small batch production parts on-demand and additional services in design consulting and quality assurance. The company specializes in several additive technologies including DLP – Digital Light Projection, FFF – Composite Parts, FDM – Thermoplastic Parts, SLA – High-Quality Parts, and SLS – Production Parts. PrintParts' corporate mission is to help more customers print parts on-demand at a fraction of the cost.
As well as covering the program costs for students, PrintParts will also be sponsoring all of the print services for the summer projects. "The MakerGirl program is something that we are proud to support, and we hope to see more of," stated PrintParts Co-Founder and CEO, Robert Haleluk, "As a father of young daughters, and one who will be participating in the program, it's empowering for them be exposed to STEM programs at such a young age and learn from other brilliant women."
You can find out more information about MakerGirl and PrintParts' partnership HERE. What do you think about PrintParts' sponsorship? Let us know in a comment below or on our Facebook, Twitter, and LinkedIn pages! Sign up for our free weekly Newsletter here, the latest 3D printing news straight to your inbox!
*Thumbnail Photo Credits: MakerGirl