MakerBot's Latest Survey Shows How 3D Printing Helped During Remote Learning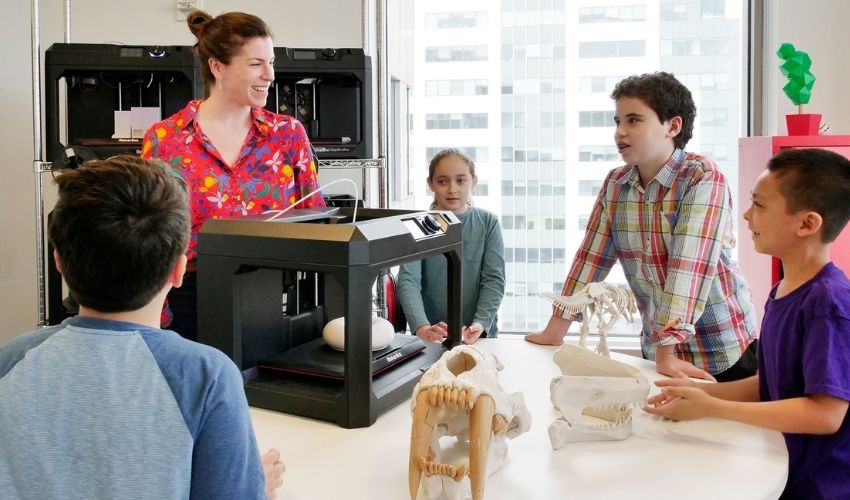 If you are a regular reader then it will come as no surprise to you that over this past year, 3D printing has been flourishing. Besides the many mergers, acquisitions and companies going public, there have been several reports that have come out over the year showing the growing power of AM. These reports, including Ultimaker's 3D Printing Sentiment Index, the Wohlers Report and HP's Digital Manufacturing Report, all showed that though the pandemic might have slowed growth, overall interest and investment in the sector have increased. A new report, from MakerBot has shown another way that 3D printing has been growing in importance over this year, namely in education and remote learning.
Recently, there has been increased interest in teaching 3D printing in schools, especially at younger ages. Though many companies wish to invest in the technology, a significant barrier to entry is a lack of training. Of course, there are many existing programs working to address this very issue, but it is undeniable that starting to teach 3D printing technologies at younger ages, especially at the secondary school and higher education levels, will allow for more future growth of additive manufacturing as these students enter the job market. In this particular study, the 2nd annual report on Trends in 3D Printing and STEAM Education, MakerBot sought to understand how 3D printing is being used in classrooms as well as how it has helped amplify student engagement and collaboration to overcome difficulties related to remote and virtual learning.
The Results of the Report
It is perhaps unsurprising that it was MakerBot that performed this particular survey. Throughout the years, they have shown a commitment to promoting 3D printing in schools, especailly through their machines. For example, they have a number of resources for educators, including a free 3D printing curriculum planner, a grand guide and an educators guidebook all on their website. To get results for their report, they surveyed over 1000 education professionals from a variety of disciplines and in over 60 countries on every continent except Antarctica (though admittedly 79% came from North America) that are using 3D printing as part of their coursework. Their biggest finding was that despite schools being closed over the past year, these educators not only continued to use 3D printing in their lessons but also found that it helped to increase engagement, a constant struggle for many educators and students during the pandemic.
In fact, 57% of respondents stated that they used 3D printing for student-designed prototypes for problem-based learning projects while 36% used 3D printed parts for specific lessons as a way to increase engagement. This is important as 48% of the respondents noted that low student engagement was a significant obstacle for virtual learning. Thanks to 3D printing, these educators were able to incite more interest in topics as students could see firsthand how their ideas were being put to work.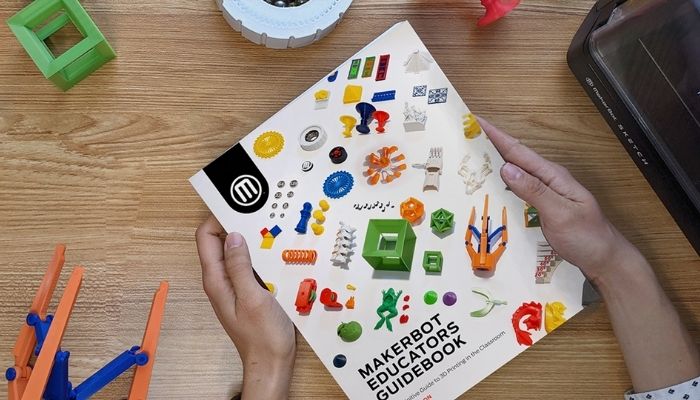 Nadav Goshen, the CEO of MakerBot concluded, "For years, we have seen the power of 3D printing used to elevate student learning and development in the classroom. As schools look to bridge the skills gap in today's workforce, building students' critical thinking and creative problem-solving skills will be increasingly important. Over the past year, educators took 3D printing one step further, extending its capabilities to support remote education to keep students challenged, collaborative, and–most importantly–engaged." You can download the full report for free HERE.
What do you think about how 3D printing has been used to bridge gaps caused by remote learning? Let us know in a comment below or on our Facebook and Twitter pages. Don't forget to sign up for our free weekly newsletter, with all the latest news in 3D printing delivered straight to your inbox!
*All Image Credits: MakerBot