New extruder transforms METHOD 3D printer into an open materials platform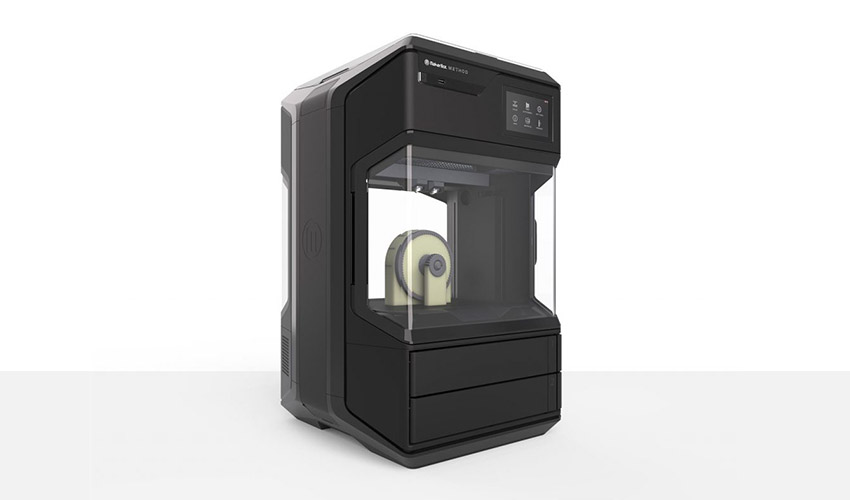 The METHOD is a professional desktop 3D printer that enables the creation of parts for industrial applications. Launched by MakerBot and based on Fused Deposition Modeling technology, the METHOD enables users to work with technical materials. Back in November 2019, the company released an experimental extruder designed by MakerBot LABS and a materials development program to expand the range of materials compatible with its machines. Recently, the company revealed that it is going one step further by releasing a new extruder that will turn the METHOD into an open materials platform.
In other words, the success of the METHOD Materials Development Program, which allowed leading filament manufacturers to qualify their materials for the MakerBot LABS extruder, showcased the need for an even wider availability of materials. For this reason, the 3D printer manufacturer is opening up its platform completely. Johan Till-Broer, VP of Product Development at MakerBot explained: "By transforming METHOD into an open materials platform, we provide our users with an incredibly powerful tool to realize their ideas. Engineers can now print a growing number of advanced third-party materials on an industrial 3D printing platform, which was designed to produce stronger and more accurate parts than competing desktop 3D printers."
It's true that few desktop machines allow for engineering-grade materials to be printed, and if they do, users are forced to use the manufacturers' qualified materials. Yet, new data suggests that there is a strong link between material choice and the adoption of additive manufacturing for companies. Additionally, a great number of high-performance materials are being developed as they offer many benefits for industrial applications in sectors such as aerospace, automotive or medical.
In order to work with engineering-grade materials, the METHOD has a 100°C heated chamber, a heated build plate, and soluble SR-30 supports from Stratasys as well as water soluble PVA enable the user to print complex geometries. The new extruder comes with a modified hot end able to reach 300°C, giving users advanced customization options for new materials, including interchangeable nozzle assemblies and expanded print settings.
Furthermore, the company is working closely with partners to qualify specific materials for its experimental extruder. Some of the companies it is working with include BASF, LEHVOSS, Kimya, Jabil, etc. And the materials you can expect include PC, polymer composites such as carbon ABS, or carbon PETG, PETg ESD for parts that meet sensitive electronics and much more.
The MakerBot LABS Experimental Extruder for METHOD is available as an additional accessory. You can find more information HERE. What do you think of this announcement from MakerBot? Let us know in a comment below or on our Facebook and Twitter pages!