MakerBot and Ultimaker Announce Merger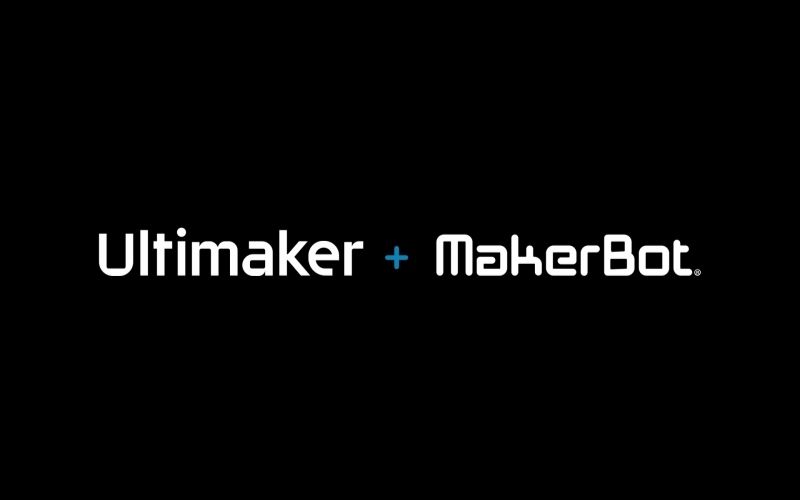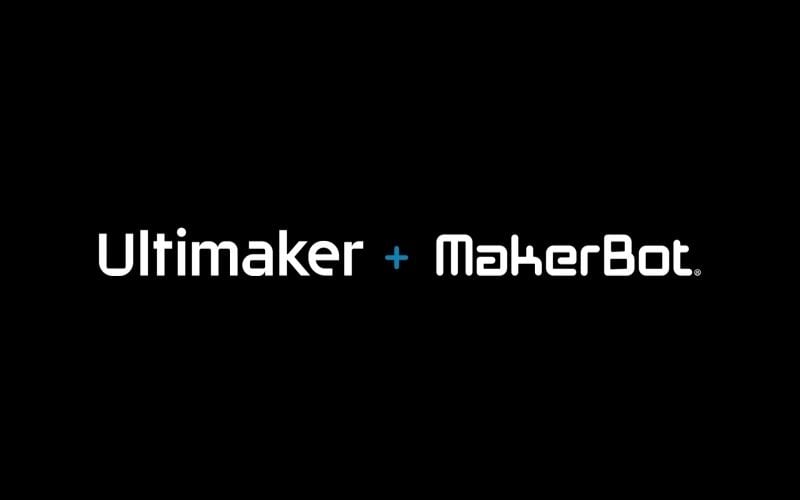 If there is one thing that is certain in life, it is that the additive manufacturing market never sleeps. And after a busy 2021 in terms of mergers and acquisitions, 2022 is continuing the trend. Today two of the leaders in desktop 3D printing, MakerBot and Ultimaker, have announced that they have agreed to merge  in order to accelerate global adoption of additive manufacturing. According to a press release, the move will allow them to provide a more comprehensive desktop 3D printing ecosystem including of course hardware but also software and materials.
Though 3D printing generally did not suffer in the pandemic, the desktop 3D printer market truly thrived as people turned towards it as a way to occupy their time. Though that started to reverse in 2021 as industrial 3D printer shipments increased, the market is still enormous. Indeed, just the global desktop 3D printer market was valued at $1.4B in 2019 and is expected to reach around $5B by 2027 according to a report from Emergen Research. The size is also clear by the sheer number of manufacturers in the field. From the USA to China and everywhere in between, the desktop 3D printer market is one of the most saturated, with fierce competition. This move will link two of the most well-known names in desktop 3D printers together with hopes to bring desktop 3D printing more into the mainstream.
What Do We Know about Ultimaker and MakerBot's Merger?
The announcement on Thursday noted that the two companies have come to a business combination agreement. Essentially, the goal seems to be to create a new entity that will have headquarters in both the Netherlands and New York and which will be co-lead by Nadav Goshen, current MakerBot CEO, and Jürgen von Hollen, current Ultimaker CEO. This new entity will be backed by existing investor, NPM Capital and Stratasys, who acquired MakerBot back in 2013, with a planned cash investment of $62.4 million. It is hoped that this will help to move into new markets as well as to fuel innovation.
Though the merger may seem surprising, both companies are forerunners in the field in different ways. MakerBot of course was one of the first desktop 3D printer companies to emerge from the RepRap movement in 2009 making 3D printing more accessible to the general public and its Thingiverse website has the largest collection of downloadable digital designs. Meanwhile Ultimaker burst on to the scene in 2013 and is known both for its printers but also for its slicer Cura which quickly became a household name among 3D printing enthusiasts. This merger will play to the strengths of both companies, enabling them to offer easy-to-use and even more accessible desktop 3D printing solutions for any application. This will help to drive 3D printing adoption, making desktop 3D printers a more mainstream tool in many different market segments.
Jürgen von Hollen, CEO of Ultimaker, concluded "This merger marks an important milestone for Ultimaker and MakerBot. Innovation and growth are both critical to bringing desktop 3D printing from a specialty technology into mainstream business adoption. The new company will leverage and expand its combined global footprint with sales and operations in the Americas, EMEA and APAC." The transaction is subject to consultation of appropriate employee representative bodies and regulatory approvals, but the closing is expected in the second or third quarters of 2022. You can find out more information in the press release HERE.
What do you think of the merger between Makerbot and Ultimaker? Let us know in a comment below or on our LinkedIn, Facebook, and Twitter pages! Don't forget to sign up for our free weekly Newsletter here, the latest 3D printing news straight to your inbox! You can also find all our videos on our YouTube channel.